Research on the Impact of Diet on Cardiovascular Responses to Air Pollution
Published April 23, 2019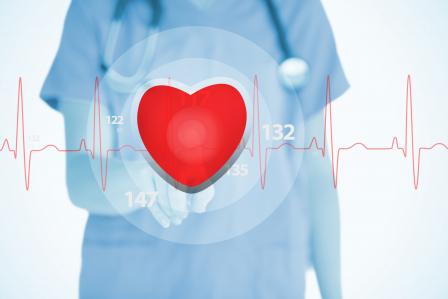 Everyone's day is made up of many lifestyle choices—from what we eat to what we do—that may have an effect on the internal processes that maintain normal function in our bodies. Recent EPA research is exploring how diet, which can influence physiology and health in both overt and subtle ways, can shape our body's response to air pollution.
In a study published in Environmental Science & Technology in 2018 Exit, results showed the potential effects of early life vitamin D deficiency on cardiopulmonary responses to atmospheric smog air pollution in mice. Vitamin D is produced in the skin through exposure to sunlight, as well as through diet, and it contributes to the maintenance of normal function of numerous organ systems, including the cardiovascular system. The study found that chronic vitamin D deficiency can cause subtle latent changes in the body, which might increase the risk of an adverse response to a stressor like air pollution.
To determine the effect of early life vitamin D deficiency on responses to smog, researchers examined the health impact of exposure in mice that either ate a normal or low vitamin D diet from early life into adulthood.
Mice on the vitamin D deficient diet had lower heart rate, increased heart rate variability and a decreased ventilation compared with those on a normal diet. These adverse responses likely result from changes in underlying homeostatic processes, which could lead to more serious subsequent cardiac impairment.
"The question we are asking with this research is, does diet change the internal machinery or the inner working of the body such that a person becomes susceptible to heart conditions such as arrhythmia," says Dr. Mehdi Hazari, one of the lead researchers of this work at EPA.
Similarly, more recent studies developed by Dr. Aimen Farraj, who works closely with Dr. Hazari, are examining how a single high fat or high sugar meal, which are known to cause oxidative stress, inflammation and immediate physiological changes in the body, can contribute to adverse cardiac effects if consumed after exposure to air pollution. This work explores whether such a meal can trigger adverse effects after a recent exposure to air pollution that may not occur otherwise.
In a 2018 journal article Exit, researchers assessed the effects of a high-fat meal on cardiopulmonary responses in rats after a brief exposure to smoldering peat smoke.
They found that non-specific stressors of the cardiovascular system, like consumption of a high fat meal, may reveal effects of air pollution that would otherwise be imperceptible, particularly at low exposure levels. "The results of the study suggest that the consumption of a high-fat meal after exposure to air pollution can serve as a trigger for a more extensive subsequent adverse cardiovascular response," says Dr. Hazari.
Considering different factors such as diet helps researchers gain a more complete picture of the impact of air pollution on health.  Characterizing responses and the conditions that influence them becomes even more important for protecting public health during extreme air pollution events like wildfires or high air pollution days. EPA researchers plan to continue to advance work in this area by studying how other circumstances, such as housing and social conditions, may shape responses to air pollution.