Supporting Small Businesses Through the EPA SBIR Program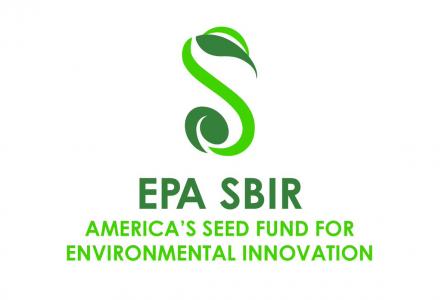 Published August 4, 2020
Clean burning cookstoves, new biodegradable materials for packaging, software to promote energy efficient buildings, and environmentally friendly coatings for manufacturing: what do these technologies have in common? They were all developed with support from EPA's Small Business Innovation Research program.
Established in 1982, the federal Small Business Innovation Research (SBIR) program provides small businesses across the country early-stage capital to develop and commercialize innovative technology to meet the nation's most pressing research and development needs. EPA's SBIR program launched nearly 40 years ago and is one of 11 SBIR programs across the federal government. It focuses on technologies that align with EPA's mission of protecting human health and the environment. EPA SBIR helps address the nation's most pressing environmental challenges by funding US small businesses to develop solutions.
Since its inception 38 years ago, EPA SBIR has supported 635 individual small businesses across 46 states with over 1,600 awards totaling more than $174 million. This funding has helped small businesses develop novel technologies that promote clean and safe water, improved air quality, land revitalization, homeland security, sustainable materials management and safer chemicals.
In addition to helping solve environmental problems, EPA's SBIR funding can boost local economies by empowering small businesses to create jobs and bring their environmental technologies to market. In fact, small businesses are the leading source of employment growth, having generated over 60 percent of new jobs over the past decade according to the Small Business Administration. Many companies who receive EPA SBIR awards go on to find commercial success. Below are several EPA SBIR companies who have succeeded in bringing their innovative environmental technology to market and securing outside investment.
Ecovative Design LLC
Ecovative Design LLC is a New York-based small business and recipient of multiple EPA SBIR awards for their innovative MycoFoamTM materials – grown from the mushroom component mycelium – as a replacement for hydrocarbon-derived synthetics in packaging, insulation, and structural cores. Ecovative has had multiple companies license their technology including international businesses in the United Kingdom, Israel, Lebanon, and the Netherlands. In 2019, they announced a partnership with a packaging facility to transfer their mushroom packaging production equipment to a space that is four times larger than their previous facility.
Lucid Design Group Inc.
Lucid Design Group Inc., is an EPA SBIR small business out of California. Their EPA SBIR award focused on developing software that drives energy conservation and savings in commercial buildings. Lucid's use of modern energy management best practices helps the world's leading organizations to meet and exceed their energy and sustainability goals. Lucid's software has been used by more than 500 businesses in 13,000 buildings in metropolitan areas like Chicago, Orlando, and Washington, D.C. Lucid was acquired by Acuity Brands, Inc. in 2018 to enhance their base of networked sensors for lighting and building automation controls.
Industrial Microbes
Industrial Microbes is a small business out of California and recipient of an EPA SBIR award. With SBIR funding, Industrial Microbes engineered a microbe that consumes carbon dioxide and methane to produce a chemical used to make synthetic fibers and biodegradable plastics. Compared to current chemical production, this process emits six times less carbon dioxide. In 2019, Industrial Microbes was named one of Biofuels Digest's Next 50 Companies to Disrupt the World. This list recognizes bioeconomy companies that are working to commercialize an emerging technology. Industrial Microbes also secured private outside investment to support their work.
ASAT Inc.
ASAT Inc. is a small business out of Oregon that received an EPA SBIR award for their innovative technology. The Integrated Stove is a clean-burning cookstove that can be used for cooking, home heating, and provide electricity for lighting and charging cell phones and small appliances. ASAT received third-party funding through a partnership with the Gates-funded Global Good organization. EPA SBIR funding has allowed ASAT to succeed in making international sales, and its products are now found in more than 30 countries. They secured a tender from the Nigerian government for 25,000 Integrated Stoves and have showrooms in China and Kenya.
Vaporsens Inc.
Vaporsens, Inc. is a Utah-based small business that received an EPA SBIR award in 2017 for using their novel organic nanofiber technology to develop a highly sensitive, real-time sensor for indoor formaldehyde detection. In 2019, Vaporsens received $1 million in third-party funding from corporate investors. Vaporsens plans to use these third-party funds, in addition to matching EPA commercialization funding of $100,000, to develop and test prototypes, as well as facilitate commercialization of their indoor air formaldehyde sensor devices.
GVD Corporation
GVD Corporation is a small business out of Massachusetts that used EPA SBIR funding to create a mold-release coating made of high purity polytetrafluoroethylene (PTFE) that uses no organic solvents or Perfluorooctanoic acid (PFOA). As a result, air quality is improved inside manufacturing facilities. These facilities, in turn, release fewer toxic emissions into the environment. EPA's SBIR funding helped GVD Corporation partner with a major automotive parts manufacturer who uses GVD's vapor-deposited PTFE mold-release coatings to streamline tire manufacturing. Millions of tires produced using GVD coatings are now on the road. GVD also won a 2016 Tibbetts Award, recognizing them as a company that exemplifies spirit and success within the SBIR program.
GreenTechnologies, LLC
GreenTechnologies, LLC is a small business based in Florida that used EPA SBIR funding to develop and commercialize a sustainable treatment and nutrient recovery process for wastewater. This innovative process recovers nutrients such as phosphorus, carbon and nitrogen from wastewater and coverts them into slow-release, organic fertilizers. GreenTechnologies' fertilizer, GreenEdge®, is sold commercially across the United States and internationally. SBIR funding allowed GreenTechnologies to form commercialization and distribution partnerships with fertilizer and landscape supply distributors, property managers, and aquaculture industry organizations. GreenEdge products are currently used by more than 100 golf courses in Florida.
Bridger Photonics
Bridger Photonics is a small business out of Montana that has received multiple EPA SBIR awards for their innovative sensor technologies. During their EPA SBIR project, the company developed a mid-infrared laser for use in a remote CO2 sensor with high-range resolution for onsite CO2 monitoring and spatial mapping from a distance. EPA SBIR funding helped Bridger Photonics develop prototypes and commercialize the laser. Commercialization of Bridger Photonics' laser-based sensors boosted the company's annual revenues from $110,000 to $2 million.
Learn how you can apply for EPA SBIR
The 2021 EPA SBIR Phase I solicitation is open now through August 28, 2020. Topic areas include clean and safe water, air quality, land revitalization, homeland security, sustainable materials management and safer chemicals. Companies that have technologies responsive to this year's topics are encouraged to apply.
EPA's SBIR program consists of two phases. U.S. small businesses can apply for a Phase I contract of up to $100,000 for proof of concept of their environmental technology. After receiving a Phase I award, companies are eligible for a Phase II award of $400,000 to further develop and commercialize their innovation. 
Learn More:
Small Business Innovation Research Program