The EPA Smart Sectors Accomplishments Report for 2017-2018 highlights program achievements for the first year of the Smart Sectors Program. Housed within the Office of the Administrator's Office of Policy, the Smart Sectors Program staff work with trade associations that represent a cross-section of the American economy as well as significant opportunities for environmental improvement. Program leads for each sector serve as ombudsmen within the Agency, conduct educational site visits, host roundtables with EPA leadership, and analyze data to advise leadership on forward-thinking options for environmental improvement.
Read the EPA press release about the Administrator roundtable held on October 2, 2018 to commemorate the one-year anniversary of the Smart Sectors Program, to issue the accomplishments report for 2017-2018, and to kick off National Manufacturing Week.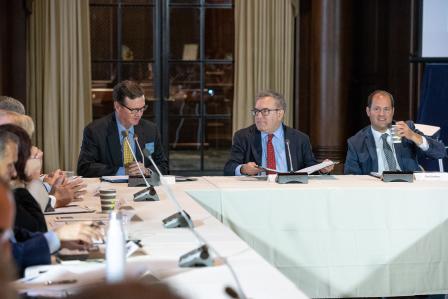 Don Parrish, American Farm Bureau Federation; Acting Administrator Wheeler, and Ross Eisenberg, National Association of Manufacturers, deliver remarks at the roundtable.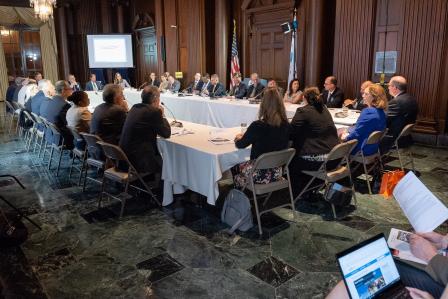 October 2, 2018 Smart Sectors roundtable with Acting Administrator Wheeler, Associate Administrator Bolen, and Senior Advisor Letendre
You may need a PDF reader to view some of the files on this page. See EPA's About PDF page to learn more.