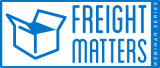 This is the first webinar of the 2018 SmartWay Freight Matters! webinar series.  E-commerce, technology acceleration and increasing demand are driving the freight industry to innovate, address changing customer expectations, improve freight productivity and achieve greater supply chain efficiency. To stay ahead, companies are collaborating with logistics service providers and vehicle and equipment manufacturers to invest in solutions that will help move their products and supplies as quickly, safely and efficiently as possible.
This one-hour webcast will provide insights into technology's growing influence on transportation and the emergence of electric trucks in last mile, less-than-truckload, and long-haul deliveries. It will help you understand the impact of these changes on the efficiency and sustainability of your company's freight operations, today, and in the future.
Viewers will learn about:
Mega-trends that are improving freight efficiency, logistics management and sustainability
The emergence of all-electric truck applications in last-mile, less-than truckload and long-haul delivery
How OEMs are testing their vehicles and collaborating with fleets to support investment in connected, all-electric trucks
Guests Panelists  

Scott Perry
President
Suddath Global Logistics
The Suddath Companies

Bill Lyons
Vice President Sales Operations
Mitsubishi FUSO Truck of America

Tim Proctor


Executive Director of Product Management and Innovation




Cummins
Webinar recording:  https://attendee.gotowebinar.com/register/357836448604696066  Exit
You may need a PDF reader to view some of the files on this page. See EPA's About PDF page to learn more.