Sustainable Materials Management (SMM) Web Academy Webinar: EPA's SMM Electronics Challenge - What's in it for you?
On this page:
---
Description:
Wednesday, May 9, 2018 from 1:00 p.m. to 2:30 p.m. ET.
Are you a sustainability manager for an electronics manufacturer, retailer or brand owner with a new, modest, or established collection program? Is your organization interested in:
Being recognized as an electronics leader who is helping to preserve the environment through sustainable electronic products and responsible reuse and recycling?
Helping galvanize buy-in and awareness among your company's leadership on electronics recycling and sustainability?
Gaining EPA brand recognition as a responsible electronics thought leader?
If so, EPA's SMM Electronics Challenge: What's in it for you? webinar is for you. The webinar covered how the Challenge can help you preserve the environment; demonstrate leadership by building more sustainable electronics, increasing collection and using third-party certified recyclers; and receive recognition for doing good!

Video: EPA's SMM Electronics Challenge - What's in it for you? Exit
---
Speakers: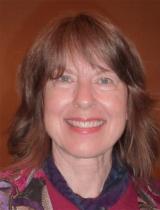 Janice Johnson is an Environmental Protection Specialist in the Office of Resource Conservation and Recovery at EPA. She spoke about the SMM Electronics Challenge, including benefits, requirements, and awards. Janice is the lead for administering this highly visible voluntary program which aims to advance the sustainability and stewardship of materials used in electronics across their life cycle.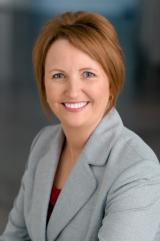 Beth Johnson is the Regulatory Senior Principal Engineer for Dell Inc. She spoke about Dell's long-standing relationship with EPA on environmental and sustainability programs from promoting responsible recycling to supporting EPA's SMM Electronics Challenge. Beth is responsible for legislative policy and compliance programs in the United States. She has been instrumental in developing Dell's environmental policies as well as growing Dell Reconnect, the company's most popular consumer electronics recycling program. Beth serves as Vice Chair of the Washington Materials Management and Financing Authority and most recently completed a three-year term as Chair of the Consumer Technology Association's Environmental Policy Committee.
Tim Dunn, the Director of Environment Affairs at Best Buy.
---
Slides
A copy of the PowerPoint presentation slides used during this webinar can be found on the presentation slides web page for EPA's SMM Electronics Challenge - What's in it for you?.