On this page:
---
Description
EPA hosted this webinar on Thursday, October 26 from 1:00 pm - 2:30 pm Eastern Time.
In a July 18, 2017, filing with the World Trade Organization (WTO), China's Ministry of Environmental Protection announced that the country will prohibit the importation of some grades of recovered paper and plastic by the end of 2017. The WTO filing highlights the Chinese government's efforts to clamp down on the quality of recovered material imports into the country.
What is the impact of this filing, since China is a primary destination for materials from U.S. material recovery facilities? Join this webinar where we will discuss the impact of this "Green Sword" to State and Local Governments. Join industry experts from the Solid Waste Association of America (SWANA), the National Waste and Recycling Association (NWRA) and CalRecycle to discuss the impacts and upcoming deadline.

Video: China's Green Sword: Impacts to State and Local Governments Exit
---
Speakers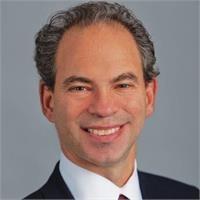 David Biderman, Executive Director, Solid Waste Association of North America (SWANA)
David Biderman is an experienced and high performing trade association executive, and serves as the Executive Director/CEO for SWANA, the largest professional association for the waste sector in the world. This follows a very successful 18 years at EIA/NSWMA/NWRA, where David was General Counsel and Vice President for Government Affairs, and managed the association's largest chapter in New York City. From 2006 to 2013, David also served as the Safety Director for NSWMA and developed their safety program.
David currently serves on the U.S. Department of Commerce's Environmental Technologies Trade Advisory Committee (ETTAC) and a New York City Advisory Board exploring changes to their current waste collection system.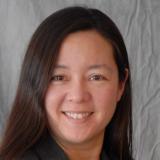 Anne Germain, Director, Waste and Recycling Technology, National Waste & Recycling Association (NWRA)
Anne has worked in the recycling and solid waste industry for over 25 years. She has worked for NWRA since 2013 focusing on supporting members by developing and implementing strategies that address common issues facing the industry. She has worked extensively on landfilling and recycling issues and providing regulatory support. She often represents the NWRA on providing testimony on industry issues. Prior to that, she was the Chief of Engineering and Technology for the Delaware Solid Waste Authority.
She graduated from Virginia Tech with a B.S. in Civil Engineering and received her Masters in Civil Engineering, from the University of Delaware. She was President of the Solid Waste Association of North America. She has published over 20 papers and has presented nationally and internationally on solid waste and recycling matters.
Anne is a professional engineer and a Board Certified Environmental Engineer. She has been active in ABET evaluating serving as a team chair evaluating engineering programs for accreditation.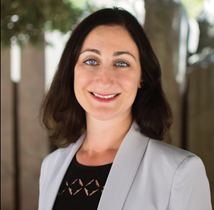 Zoe Heller, Assistant Director for Policy Development, California Department of Resources Recycling and Recovery (CalRecycle)
Zoe Heller joined the California Department of Resources Recycling and Recovery in May 2017. Before joining CalRecycle, she worked at the U.S. EPA's Pacific Southwest Office for more than 10 years. She was manager for the Zero Waste section from 2014 to 2017, special assistant to the Regional Administrator from 2012 to 2013, and an environmental protection specialist in the Environmental Justice program from 2006 to 2012. From 2004 to 2006, Zoe was a research and policy analyst at the Center for Neighborhood Technology in Chicago, Illinois. Zoe holds a Bachelor of Arts in Environmental Policy from Eckerd College and a Masters of Public Administration from Roosevelt University.
---
Slides
You may need a PDF reader to view some of the files on this page. See EPA's About PDF page to learn more.