On this page:
---
Description:
Thursday, April 19, 2018 from 1:00 p.m. to 2:30 p.m. EST.
Deconstruction of structures in the built environment is a systematic disassembly process that facilitates material separation and maximizes the market value of recovered materials. This disassembly process minimizes damage to the generated materials and increases their potential for salvage and reuse. Deconstruction can be conducted on whole buildings instead of demolition or during renovations. Deconstruction and building materials reuse policies and projects conserve resources, including finite, old-growth forest resources, divert demolition debris from disposal and advance the highest and best end-of-life uses of building materials while also creating job training and green job opportunities. The webinar will explore the success of Portland's model deconstruction policies and insights from a successful deconstruction and reuse leader.
The below organizations are represented on this webinar:
City of Portland passed first-in-the-nation mandatory deconstruction ordinance Exitin 2016. In the first year of the deconstruction ordinance, Portland salvaged over 5 million pounds of building materials and certified 17 deconstruction contractors. The ordinance requires anyone seeking a demolition permit for a single-family home or duplex constructed in or before 1916 or a designated historic structure, to manually deconstruct the building instead of demolishing it. The City used an innovative small grants program and developed contractor and workforce training through the Building Materials Reuse Association (BMRA) Exit. In addition, Oregon building codes now allow the reuse of undamaged lumber without regrading.
GreenLynx is a San Francisco and Sonoma-based deconstruction, building materials sales, reuse logistics and green consulting company with over 25 years combined experience in deconstruction, reuse, and green building. The company specializes in full and surgical building deconstruction, green point rating, and reuse logistics for residential and commercial, and industrial properties. GreenLynx strives to go beyond what people call "green" and "sustainable" by supporting and creating markets for materials that have a higher and better use through reuse. GreenLynx is a division of Nielsen/Aire Corporation, a third generation women-owned general contractor.
Reuse Alliance is a non-profit organization founded in 2005 to educate the public about the social, environmental and economic benefits of reuse by providing capacity-building services that strengthen the reuse community. The organization represents over one hundred reuse organizations that employ 250,000 people and a community that divert 9.1 million pounds of waste from landfills every day. They envision a world where people are actively engaged in the reuse movement and as a result have created a cleaner environment, a greener economy for their communities, and a more equitable society.

Video: Deconstruction and Building Materials Reuse - Innovations and Opportunities Exit
---
Speakers: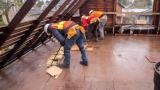 Shawn Wood is a Construction Waste Specialist in Portland's Bureau of Planning and Sustainability with the City of Portland.
He led the City's diverse Deconstruction Advisory Group for two years to develop the first-in-the-nation local government mandatory deconstruction ordinance and manages the implementation of the ordinance.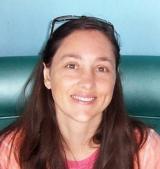 Nicole Tai is a leading organizer and advocate in the deconstruction and reuse industry who currently serves President of GreenLynx Exit, a Board Member with the Reuse Alliance Exit, and founder of the Bay Area Deconstruction Policy Group.
Nicole's environmental career ranges from green building to home composting and deconstruction over the past 24 years. She has managed over 50 deconstruction and reuse logistics projects around the Bay Area and New York, totaling more than 1.2 million square feet of commercial, institutional, and residential property.
Nicole was Assistant Director of NY WasteMatch, an industrial materials exchange, and founded and managed a non-profit building materials reuse center, the precursor to Build It Green NYC. She is a Green Point Rater for New Homes and a Building Analyst (BPI). Nicole has a BS in Conservation Resource studies from UC Berkeley, and an MS in Community Development from UC Davis.
---
Slides:
You may need a PDF reader to view some of the files on this page. See EPA's About PDF page to learn more.