On this page:
---
Description
Tuesday, December 18, 2018, from 2:30 - 3:30 p.m. ET
U.S. EPA Region 5's Disaster Debris Recovery Tool (DDRT) promotes the proper recovery, recycling and disposal of disaster debris for emergency planners and responders at the federal, state, tribal and local levels. The scope of the tool can also reach beyond disasters to include green site remediation and materials management technical assistance.
The DDRT maps location and contact information of over 6,000 facilities including composters, demolition contractors, transfer stations, landfills, and facilities recycling construction and demolition materials, electronics, household hazardous waste, metals, tires and vehicles.
This webinar features presenters from Region 5 and the Mille Lacs Band of Ojibwe. Region 5 introduces the history, purpose and a provide a demonstration of the tool. DDRT users from Millie Lacs Band and Region 5 explain their experience using the tool in both a disaster debris planning and response perspective.

Video: The Disaster Debris Recovery Tool - Materials Management for Debris Planning and Emergency Response Exit
---
Speakers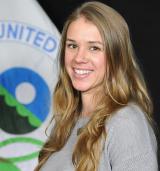 Camille Lukey, U.S. EPA Region 5
Camille Lukey is an Environmental Scientist in the Land and Chemicals Division in U.S. EPA's Region 5 Office in Chicago. She works in the Materials Management Branch, specifically working with non-hazardous waste regulations and sustainable materials management. Camille received her MPH in Environmental and Occupational Health from Drexel University and a B.S. in Public Health from University of South Florida.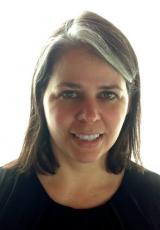 Lucy Stanfield, U.S. EPA Region 5
Lucy Stanfield, a Geographic Information Systems Profession, or GISP, is a Geographic Information Systems (GIS) Specialist in U.S. EPA's Region 5 Office in Chicago. She creates and trains staff on maps, data, and GIS applications, and serves on the GIS Emergency Response Support Team. She is a former board member of the Illinois GIS Association and is the past Chair of the Association of American Geographers' Applied Geography Specialty Group. She earned a B.A. in Geography and Anthropology from the University of Chicago and a M.A. in Geography from the University of Arizona.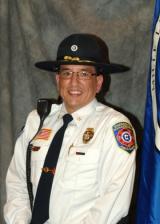 Monte Fronk, Mille Lacs Band of Ojibwe
Monte Fronk is a 30-year career Tribal Public Safety Responder with the Mille Lacs Band of Ojibwe in East Central Minnesota. He is a certified Tribal Emergency Manager, Fire Officer, Fire Instructor, Firefighter/EMT, Hazardous Material Operations, Public Educator 1, Youth Fire Prevention Specialist, American Heart Association BLS and Basic First Aid Instructor, and Child Car Safety Seat Technician. Monte's education includes a Master's Degree in Public Safety Executive Leadership, FBI LEEDA Leadership Trilogy, Blandin Reservation Community Leadership Program and Federal trainings at the Department of Homeland Security's Center for Domestic Preparedness, Emergency Management Institute and National Fire Academy.

Brandon Pursel, U.S. EPA Region 5
Brandon Pursel is a project manager in the Resource Conservation and Recovery Act's Corrective Action program in U.S. EPA's Region 5 Office in Chicago, where he oversees remedial projects at active, regulated industrial facilities across the upper Midwest. In addition to his work in remediation, he has also acted as the team leader for the regional Incident Management Team, specializing in chemical and waste management during disaster response exercises.  He earned his B.S in Civil and Materials Engineering at the University of Illinois at Chicago.
---
Slides
You may need a PDF reader to view some of the files on this page. See EPA's About PDF page to learn more.