On this page:
---
Description
May 23, 2019, from 11:00 am - 12:30 pm ET
There is growing recognition that the current global use of resources and materials to meet human needs may lead to potential environmental, economic and social challenges. Two international organizations that look at materials use and associated environmental impacts, the International Resource Panel (IRP; launched by the United Nations Environment) and the Organization for Economic Co-operation and Development (OECD), released reports in 2019 to further investigate and understand trends in and potential consequences of global materials use. 
The IRP's Global Resource Outlook 2019 Exitdeveloped an analysis and model to better understand the impacts of our growing resource use, presenting projections for scenarios where resource efficiency and sustainable production and consumption policies and approaches are used to decouple economic growth from environmental degradation.
The OECD's Global Material Resources Outlook to 2060 Exitpresents global projections of materials use and their environmental consequences, providing a quantitative outlook to 2060 at the global, sectoral and regional levels for 61 different materials, including biomass resources, fossil fuels, metals and non-metallic minerals, as well as primary and secondary materials.
This webinar features presenters who represent the U.S. EPA, the IRP, and the OECD. U.S. EPA provides an introduction of these reports, as well as a brief summary of U.S. EPA's work with these organizations. Dr. Bruno Oberle provides insights on work of the International Resource Panel, which consists of scientists skilled in resource management issues whose reports distill scientific, technical and socio-economic findings around global resource use. Finally, Ruben Bibas provides a presentation on the work by the OECD, which is a forum where 36-member countries work together to share experiences and seek solutions to common problems. 

Video: Evaluating the Environmental Impacts of Global Materials Use Exit
---
Speakers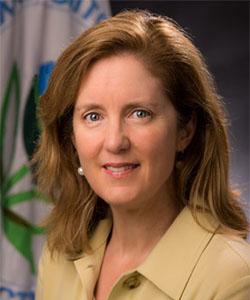 Kathleen Salyer is the Deputy Director of the Office of Resource Conservation and Recovery at the U.S. EPA, a position she has held since January 2015. Her Office is responsible for promoting resource conservation through sustainable materials management, ensuring safe management of solid and hazardous waste and cleaning up environmental contamination at hazardous waste management facilities. Kathleen leads efforts on Sustainable Materials Management, including life cycle analysis, wasted food, built environment, and sustainable packaging. She is actively engaged in the G7 Alliance on Resource Efficiency and collaborations with other international partners. Prior to her current position, Kathleen was an Assistant Director of the Superfund Program in EPA Region 9 in San Francisco, California. She has over 20 years' experience in environmental management. Kathleen has a BA in Geology from Whitman College and a Masters in Environmental Public Policy from University of Maryland, College Park.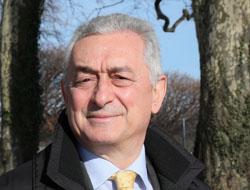 Bruno Oberle has explored and shaped the interface between environmental policy, economic development and social balance from the perspective of the state regulator, as an entrepreneur and as a scientist. He has worked on both sectoral and national issues, as well as at the highest level of international policy-making. He studied Environmental Science, Economics and Mediation and then completed his doctorate at ETH Zurich. He founded and led companies in the field of environmental consulting and environmental management. In 1999, he was appointed Deputy Director of the Federal Office for the Environment, Forests and Landscape and in 2005 appointed Director of the newly created Federal Office for the Environment.
Until 2015, as State Secretary for the Environment, he also represented Switzerland in international institutions and international negotiations. On several occasions he took on mediation tasks, in particular with regard to topics related to the financing of international programs. Since 2016, Bruno Oberle has been a professor for "Green Economy and Resource Governance" at École Polytechnique Fédérale de Lausanne (EPFL). He also heads the IRGC, International Risk Governance Center of the same university. In addition to his full-time duties, Bruno Oberle acts both as an advisor and as a director in several organizations and companies and conveys his experiences in lectures, courses and writings.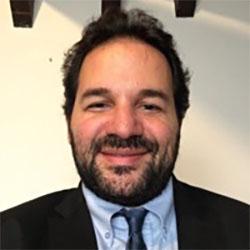 Ruben Bibas is an Economist and Modeler in the Modelling and Outlooks team at the Environment Directorate of the OECD. He earned a Ph.D. in Economics (2015) from Université Paris-Est, and before that two MS in Engineering. Before joining the OECD, he worked for the International Research Centre on Environment and Development (CIRED) in Paris, covering topics such as assessing the economic impact of climate change mitigation and energy policies. Since 2012, he actively collaborates with the IEA for its World Energy Outlook. Ruben is a modeler since 2005, and he is contributing to the OECD "ENV-Linkages" model (a CGE-type model). Part of his work has been published in leading academic journals such as the Energy journal and Climatic Change. At the OECD, he was the lead author of the OECD (2019) Global Material Resources Outlook to 2060 and contributed to a report on the Impacts of Green Growth Policies on Labor Markets and Wage Income Distribution.
---
Slides
You may need a PDF reader to view some of the files on this page. See EPA's About PDF page to learn more.