On this page:
---
Description:
Thursday, August 18, 2016 at 1:00pm - 2:30pm ET
Listen closely. Do you hear that? The recycling stream is skipping a beat. Amid the bottles, cans, containers and paper that the system relies on, there are scores of misplaced materials creating problems for recycling operations nationwide. This would be cause for pause in normal times, but factor in poor markets and it becomes a call to action.
The good news? Turning up the quality knob in your program is easier than you'd think, and a number of communities have already done just that. In a shining example, The Recycling Partnership recently joined forces with Massachusetts Department of Environmental Protection (MassDEP) and communities across Massachusetts to diagnose the root causes of contamination, then build out and vet tools to eliminate the issues at their core. After nearly a year of development and piloting, the results are in, the tools are tested, and the on-the-ground lessons and resources are ready for you.
On August 18 join representatives from local programs, a hauler and materials recovery facility (MRF), MassDEP, and The Recycling Partnership as they outline their winning approach to dialing up quality. Hear the outcomes, share in the stories, and walk away with tangible tools – ready-to-implement task lists, printable graphic files, curbside standards of procedure (SOPs), and the data to back it up – to get your stream back in tune.

 Video: How Recycling Got Its Groove Back: Turning Up the Quality Exit
---
Speakers: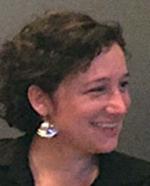 Keefe Harrison, Executive Director, The Recycling Partnership - Keefe leads The Recycling Partnership, a dynamic industry collaboration transforming recycling in communities across America. Formerly, Keefe served as: a team leader for sustainability consultancy RRS, director of communications for the Association of Postconsumer Plastic Recyclers, project director for the Southeast Recycling Development Council, and as a local government recycling consultant for the State of North Carolina. Keefe has worked in the recycling field since 1998, and is an active national speaker and published author on recycling and sustainability issues. She lives with her husband and two children in Walpole, NH.

 
Janice Paré, Municipal Recycling Analyst, MassDEP - Janice Paré is a Municipal Recycling Analyst in the Municipal Solid Waste Reduction Branch at the MassDEP. Prior to her current position, she served in the waste ban enforcement program at MassDEP. Janice gained her solid waste management experience while working with the Town of Westwood Department of Public Works (DPW) and the Town of Hingham Board of Health (BOH). She has a Master's in Public Health from Boston University and was the project coordinator for EPA's first Health Impact Assessment during her time as a Public Health Fellow at EPA's New England Office (Region 1). One of her many projects at MassDEP includes working closely with The Recycling Partnership to develop a Quality Toolkit that will help municipalities reduce contamination in the recycling stream.


Patrick Mallalieu, Operations Supervisor, Republic Services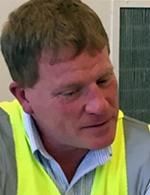 - Patrick has been in the waste industry for 16 years. In that time has run residential subscription and contract routes, as well as roll-off collection. Currently he serves as an Operations Supervisor with Republic Services, handling eight municipal contracts and 22 subscription routes. One of his key responsibilities is working with towns to promote safety and increase recycling.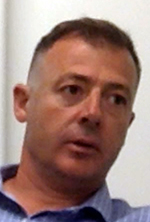 Greg Smith, Superintendent of Solid Waste Operations, Needham MA - Greg has worked in the solid waste industry for more than 15 years. Receiving his Master's Degree in Urban Planning from the University of Rhode Island in 1993, Mr. Smith went on to a number of public and private positions that exposed him to both the operational and regulatory sides of solid waste management.




 
Gunther Wellenstein, Solid Waste Manager, Lowell, MA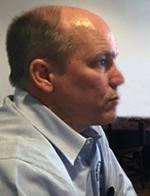 - Gunther is an effective municipal material management professional of nearly ten years, working to maximize recycling in a multi-cultural city of 106,500 residents. A proven project leader, he has implemented automated municipal solid waste (MSW) (3/2009) and automated single stream recycling (1/2015), and his actions have reduced Lowell's curbside disposal by 20,000 tons (annually), doubled recycling tonnage from 3,000 to 6,000 tons annually, and ultimately increased the city's curbside recycling rate from 6.5 percent to 28 percent. Beyond bolstering traditional recycling tonnage, he works on contamination mitigation and food recovery – both curbside and on campus.

 
Jason Hale, Communications Lead, The Recycling Partnership
- Jason brings two decades of recycling experience to the table, having worked across the industry in the public, private and nonprofit sectors at the local, state and national level. Throughout his career he has built upon skills gained through a marketing degree from the University of Virginia. Currently he's part of the skilled communications team at The Recycling Partnership, forwarding the cutting edge of carts, communications and quality.

 
---
Slides:
You may need a PDF reader to view some of the files on this page. See EPA's About PDF page to learn more.