On this page:
---
Description:
Thursday, February 25th 2016 at 1:00pm - 2:30pm EST
A study conducted for the Food Waste Reduction Alliance (PDF) Exitfound that households account for 47 percent of wasted food, followed by restaurants at 37 percent, institutions at 11 percent; manufacturers 3 percent and retailers are responsible for 2 percent. Today we are joined by three speakers that work in the hospitality and/or restaurant space who will share their insights on successful collaborations and approaches promoting sustainable food management, food recovery for donation, and the unique partnerships they have built in their communities. In today's webinar you will hear from a variety of points of view including a National Restaurant Association, a Denver based catering company, a non-governmental organization providing business technical assistance, and an S Corporation with the mission to feed the hungry.

Video: Innovative Collaborations in the Hospitality Sector to Increase Food Recovery Exit
---
Speakers: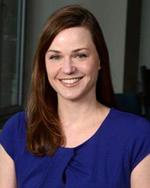 Laura Abshire, National Restaurant Association is the director of sustainability policy and government affairs at the National Restaurant Association in Washington, D.C. Abshire leads the Association's work on energy and environmental policy and related advocacy efforts. She also works extensively with the Association's Conserve program Exit, which provides resources to help restaurant operators undertake environmentally friendly actions that improve their companies' bottom lines. Abshire is also the Association's liaison for the Food Waste Reduction Alliance Exit, a joint effort with the Grocery Manufacturers Association and Food Marketing Institute to help reduce, reuse and recycle food waste in the retail and foodservice industries.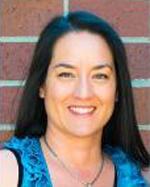 Laura Zaspel, Serendipity Catering, EPA 2015 National Food Recovery Challenge Winner for Restaurants and Food Service Providers is a Green Events Specialist for Serendipity Catering, as well as a co-owner. Ms. Zaspel earned a MEPM (Master's Degree in Environmental Policy and Management) and a MA (Master's Degree in Cognitive Studies) from the University of Denver in 1994. She was recruited by the Presidential Management Intern Program under the Clinton Administration and accepted placement at the US DOE Office of Energy Efficiency and Renewable Energy Technology in Golden, CO. While with the US DOE, Ms. Zaspel ensured the Clean Cities initiatives were implemented in US DOE Region 7, including creating a "clean corridor" from Missoula, MT to Kalispell, MT. Highlights from Serendipity Catering's green event division include a 100% compostable grand opening for the Xcel Energy Larimer 1800 Platinum LEED building in Denver, CO (1350 guests in attendance), the Small Acreage Conference of the Colorado State University Extension, featuring a menu incorporating Colorado small acreage produce and proteins, and the Colorado Premier of Ken Burns' "The National Parks: America's Best Idea" at the CO School of Mines.
Lorenzo Macaluso, RecyclingWorks in MA/Center for EcoTechnology, EPA 2015 National Food Recovery Challenge Endorser of the Year (providing business technical assistance under contract to the Massachusetts Department of Environmental Protection) is the Director of Green Business Services at the Center for EcoTechnology (CET), which administers RecyclingWorks in Massachusetts under contract to MassDEP. CET provides outreach, training and technical assistance to businesses, institutions and municipalities across Massachusetts to improve environmental performance. Mr. Macaluso has been with CET since 2000 developing commercial recycling and composting programs, and energy efficiency programs for businesses of all types. He serves on the MassDEP Organics Subcommittee and was part of the MassDEP's Mercury Management Act work group. He helped develop and deliver Green Business Services at CET, which serves southern New England.
 
Jim Larson, Food Donation Connection, EPA Food Recovery Challenge Endorser, directs program development for Food Donation Connection (FDC), LLC. Since joining FDC in 1998, Jim has been instrumental in the growth of FDC's Harvest Program, which coordinates donations of prepared perishable food to local non-profit organizations nationwide. He implemented Harvest programs for YUM! Brands, Darden Restaurants, The Cheesecake Factory, and Chipotle Mexican Grill, and is working with donors to establish donation programs in the United Kingdom. Jim provided input to members of the US Congress to encourage the donation of surplus prepared food by improving food donation tax laws. Permanent tax incentives for small businesses (Non-C corps) were signed into law on December 18, 2015. A 1981 graduate of the University of Illinois (BSME) and a native of Deerfield, Illinois, Jim currently lives in Knoxville, Tennessee.
---
Slides:
You may need a PDF reader to view some of the files on this page. See EPA's About PDF page to learn more.