On this page:
---
Description:
Thursday, July 16, 2015 from 1:00pm - 2:30pm EST
We're all aware of the challenges when it comes to recycling plastic bags and plastic film (i.e. dry cleaning bags, bread bags, plastic film packaging around paper goods, drink bottles, and other plastic films) through curbside collection. Now there's a growing national movement to boost plastic film recycling by helping communities better educate the public on the appropriate ways to recycle this material, and it's having an impact. It's called the Wrap Recycling Acton Program, or WRAP.
Through this webinar you'll learn from experts and your peers about how WRAP can help you meet your sustainability goals by improving residential recycling of plastic film packaging, with an emphasis on harmonizing approaches and outreach materials.
This webinar will walk you through best practice approaches and leave you with practical information for enhancing film recycling education in your community. It will cover tools and tactics to help educate your community about: not bagging recyclables or recycling plastic film curbside, and how to facilitate more commercial plastic film recycling. Join us to learn how you can get involved in this exciting and growing movement.

Video: Let's WRAP (Wrap Recycling Action Program): Best Practices to Boost Plastic Film Recycling in Your Community Exit
---
Speakers: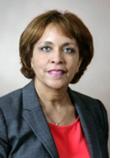 Shari Jackson, Director, Film Recycling, Plastics Division of the American Chemistry Council
Ms. Jackson oversees the development, implementation and promotion of national and local programs designed to spur strong growth in the recycling of all flexible polyethylene film packaging. As the director of ACC's Flexible Film Recycling Group, she leads programs and partnerships with key stakeholders that increase public awareness about how, where and the importance of recycling film packaging, while facilitating broader engagement. Ms. Jackson has extensive experience in trade association management, value chain outreach, and building partnerships with local governments and organizations to enhance recycling. She also works to help the plastics and chemical industries address environmental, health, safety, energy, and other marketplace issues. Ms. Jackson has B.A. in Journalism from The Ohio State University.

Becky Curtis, Recycling Assistant, City of Milwaukee Department of Public Works
Becky Curtis has been with the City of Milwaukee's Department of Public Works for eight years, working in the areas of waste reduction and recycling. Among Ms. Curtis' duties are carrying out enforcement of Milwaukee's recycling ordinances, providing recycling implementation guidance to property owners, assisting with project and campaign development such as the city's Recycle for Good (2008) and Recycle for Good: Single-Sort (2011) campaigns, as well as maintaining partnerships with community groups and local organizations to provide recycling outreach to the community. Previous to working for the City of Milwaukee, Ms. Curtis gained marketing experience through a position with a local multi-cultural marketing and communication agency.
Ms. Curtis has a Bachelor of Science in Biology with a concentration in Ecology from Michigan Technological University, and a Master of Science in International Environmental Science, focusing on sustainability, from Lund University in Lund, Sweden.
---
Slides:
You may need a PDF reader to view some of the files on this page. See EPA's About PDF page to learn more.