On this page:
---
Description
This Webinar occurred on Thursday, April 27, 2017 from 2:00-3:30 p.m. EDT.
An innovative collaboration between the Rochester Institute of Technology (RIT), the Staples Sustainable Innovation Lab and the Consumer Technology Association (CTA) completed a comprehensive analysis to determine the material footprint of consumer technology being used in U.S. households from 1990 to 2015. Phase One of this study focused on 21 of the most common consumer technologies during this time frame including televisions, phones, computers, monitors and various entertainment devices. 
The materials consumed, those held in stock and those that are entering the waste stream and available for recycling, were quantified using a material flows analysis approach. The analysis looked at products, weights and key materials consumed. One key finding was that while the number and type of products sold have increased, the net material consumption has declined to levels not seen since the early 1990s. These finding are significant from a sustainable materials management perspective and the implications for future recycling needs and technology development.
During this webinar, we heard from the three key collaborators of this project: Dr. Callie Babbitt, Associate Professor at the Golisano Institute for Sustainability at RIT, Mark Buckley, Vice President of Environmental Affairs at Staples and Walter Alcorn, Vice President of Environmental Affairs and Industry Sustainability at CTA, who discussed their organizations roles in the study and the importance of the findings.

Video: Materials Footprint of the Consumer Electronics Ecosystem Exit
---
Speakers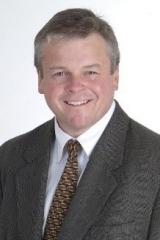 Mark Buckley, Vice President of Environmental Affairs, Staples, Inc. directs Staples' global environmental and sustainable business practices. He is responsible for driving the company's sustainability efforts in these areas: the development of more sustainable products, packaging and services; customer recycling solutions; internal waste reduction; the development of global carbon reduction and renewable energy strategies; as well as environmental education for customers and associates focused on sustainable business solutions. A 27-year Staples veteran, Buckley has been in this role for 15 years and was previously vice president of facilities management and purchasing at Staples where he directed company-wide recycling and energy conservation programs. 
He holds a Bachelor's degree in biology from St. Anselm's College. He is an active member of several environmental and non-profit organizations. These include; the Boreal Business Forum, the Forest Legality Alliance, the Carbon Canopy, Advisory Council for the Product Stewardship Institute, Advisory Board Belantara Foundation, Board of Earth Force a U.S. based environmental education organization and Board member of the John Andrew Mazie Foundation.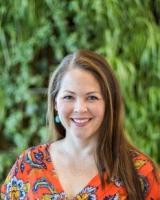 Dr. Callie Babbitt, Associate Professor, Golisano Institute for Sustainability at Rochester Institute of Technology conducts research to proactively quantify and minimize environmental impacts of emerging technologies.  Callie's research group creates new methods and models in the field of industrial ecology that are inspired by the study of ecological systems in nature. They apply these models to study sustainability challenges and solutions for food waste management, consumer electronics, lithium-ion batteries, electric vehicles, and nanomaterials.  Callie also collaborates widely on sustainability research related to the food-energy-water nexus, critical minerals, biofuels, waste management systems, and renewable energy technologies.

She translates this research into courses at RIT in Sustainability, Architecture, and Industrial Design and into informal education programs at the K-12 level.  Her collaboration with Rochester-area schools and Women in Engineering at RIT aims to increase the number of female students who pursue science, engineering, and sustainability degrees and careers.  These efforts have been recognized by national and international academic and research communities. In 2013, Callie was awarded the Faculty Early Career Development (CAREER) Program Award by the National Science Foundation, and in 2011, she received the AT&T Technology and Environment Award for her research and teaching efforts in sustainability.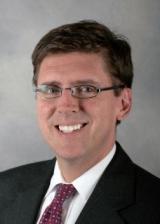 Walter Alcorn, Vice President, Environmental Affairs and Industry Sustainability, Consumer Technology Association manages legislative initiatives impacting electronic product recycling, design, eco-labeling, packaging and hazardous materials restrictions for the Consumer Technology Association (CTA).
He currently coordinates CTA's eCycling Leadership Initiative and serves as an advocate for the industry on Capitol Hill, before regulatory agencies and state legislatures on a range of sustainability and related issues.
---
Slides
You may need a PDF reader to view some of the files on this page. See EPA's About PDF page to learn more.