On this page:
---
Description
Thursday, July 26, 2018 from 1:00-2:30 p.m. ET
Pay-as-you-throw (PAYT) trash collection programs (also referred to as unit-based pricing and Save Money and Reduce Trash (SMART), among others) create a direct economic incentive to recycle more and to generate less waste. This webinar will 1) describe PAYT programs and other policies that may help increase recycling, and 2) share examples of implementation at the local level.
The Carton Council in collaboration with governments, sorting facilities and recyclers have worked to provide 60% of all U.S. households access to carton recycling and provide policy tools. Check out the Carton Council's website Exit
The Town of Natick, Massachusetts has a mature pay-per-bag program that was implemented in 2004. The Town expanded their blue bag program in 2017 to include new curbside pink bag recycling program for clothing and a variety of household goods. Check out the Town of Natick's program Exit
The City of Longmont, Colorado launched a new pay-as-you throw program in April, 2017 that offers variable rates for three trash cart sizes to their residents, as well as curbside recycling and compost pickup. Check out City of Longmont's website. Exit

Video: Pay-as-You Throw Best Management Practices and Success ProgramsExit
---
Speakers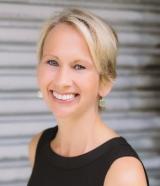 Susan Bush, RSE USA, on behalf of The Carton Council
Susan Bush is a Senior Consultant for RSE USA and has worked in the sustainable materials management arena for 20 years. She has helped state and local governments by conducting analyses and developing recommendations to improve programs, as well as developing actionable SMM plans. Susan has also worked with private companies and industry organizations to help identify and implement strategies to ensure packaging is sustainable, and recovered to the maximum extent possible. Susan has done extensive work in recycling market development for a range of material types.
Charles Kamenides, Longmont, Colorado
Charles Kamenides is the Waste Services Manager for the City of Longmont, Colorado. He is responsible for the City-operated refuse collections service and Waste Diversion Center, as well as outreach and education, program development and management. Charles is a member of the Solid Waste Association of North America (SWANA) and Colorado Association for Recycling (CAFR). He is the current chairperson of the Boulder County Resource Conservation Advisory Board, a 21-member group of municipalities, private haulers and non-profit stakeholders who advise the Boulder County Commissioners on major waste diversion policies and strategies.
Jillian Wilson Martin, Natick, Massachusetts
Jillian Wilson Martin is the Sustainability Coordinator for the Town of Natick, a municipality serving 33,000 residents approximately 20 miles west of Boston. She works with the Natick Department of Public Works on strategies to reduce waste and increase recycling, in addition to her broader focus on community-wide climate mitigation and adaptation efforts. Prior to working in local government, Jillian was a Director of Corporate Social Responsibility at Cone Communications, a CSR communications and strategy agency serving Fortune 500 companies and leading nonprofits.
---
Slides
You may need a PDF reader to view some of the files on this page. See EPA's About PDF page to learn more.