On this page:
---
Description:
Thursday, April 28, 2016 at 1:00 pm - 2:30 pm Eastern Time
Households make up a significant portion of the percentage of food that goes to waste across the United States. Preventing that waste from occurring in the first place is one of the most cost effective ways to address wasted food. But how do we change people's behaviors around food?
The Natural Resources Defense Council has teamed up with the Ad Council – the public service advertising agency that brought you Smokey Bear and Friends Don't Let Friends Drive Drunk – to launch a nationwide public service campaign to reduce wasted food.
After over a year of research and development, the campaign will launch in April 2016. This webinar will give a sneak preview into the campaign, and will highlight what materials will be made available to cities, retailers, and other entities interested in participating in the campaign.

Video: Preview of the Soon to Be Released Nationwide Public Service Campaign to Reduce Wasted Food Exit
---
Speakers: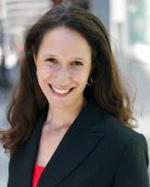 Dana Gunders, Senior Scientist, Natural Resources Defense Council (NRDC) - Dana is focused on Food and Agriculture at NRDC where she leads the organization's work on reducing food waste, with a focus on advancing market and policy initiatives to promote sustainability. She recently published her first book, the Waste-Free Kitchen Handbook (September 2015; Chronicle Books), which offers a consumer guide to reducing wasted food from the grocery store to the kitchen. She is also behind two widely cited NRDC reports on food waste, as the author of "Wasted: How America is Losing Up to 40% of Its Food from Farm to Fork to Landfill" (August 2012) and co-author of "The Dating Game: How Confusing Food Date Labels Lead to Food Waste in America" (September 2013). Dana has been featured by countless media outlets, including the Chicago Tribune, National Public Radio, Consumer Reports, Cooking Light, and many others. She holds a B.S. and M.S. in Earth Systems from Stanford University.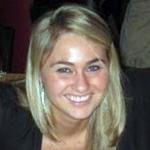 Cece Wedel, Campaign Director – The Advertising Council - Cece is responsible for managing the day-to-day campaign operations. Her responsibilities include managing the sponsors and volunteer advertising agencies and overseeing the development of six campaigns through research, strategy, creative, production, and distribution of the campaign materials.
Cece originally joined the Advertising Council in February 2007. In 2012, she moved to Boston and worked at Mullen on the JetBlue account, but she returned to the Ad Council in 2014. She currently works on several high-profile issues, including Child Passenger Safety and Tween Seatbelt Safety with the U.S. Department of Transportation, Food Waste Reduction with NRDC and a Financial Literacy campaign with AICPA. Cece graduated from the University of Virginia with a BA in Psychology.
---
Slides:
You may need a PDF reader to view some of the files on this page. See EPA's About PDF page to learn more.