On this page:
---
Webinar Description
June 10, 2020, from 1:00 - 2:30 p.m. ET
This webinar highlights the role of procurement in stimulating recycling markets, explains the government's "buy-recycled" program and helps facilitate public review of the program. Buying products with recycled content fosters the diversion and recycling of materials from the solid waste stream and promotes the use of these materials in the manufacture of new products. It creates domestic markets for materials collected and recycled through local recycling programs, strengthening local economies and the United States' recycling system. The Comprehensive Procurement Guidelines (CPGs) are the government's buy-recycled program that seeks to harness the federal purchasing power, which stimulates the demand for recycled-content products. By 2007, EPA designated 61 items for federal procurement and issued procurement recommendations concerning these items. EPA is now seeking comment on its list of designated items and procurement recommendations. Register for the webinar to learn how procurement helps strengthen the United States' recycling system, how CPGs benefit communities and businesses, and how to provide comment on CPGs.

Video: Procurement of Recycled-Content Products: Stimulating Recycling Markets and Creating Demand Exit
---
Speaker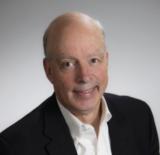 Steve Alexander serves as President and Chief Executive Officer of the Association of Plastic Recyclers – The Voice of Plastic Recyclers – a Washington, DC based trade association whose members represent more than 95% of the processing capacity for postconsumer plastics in North America. APR serves the plastics recycling industry by providing technical and educational solutions with a goal of creating a higher quality and larger supply of materials for recycling. Alexander is also the president of Resource Recycling, Inc., a publishing and conference management firm. Resource Recycling produces the Plastics Recycling Conference and Trade Show, and it is the publisher of three trade journals: Resource Recycling, Plastics Recycling Update and E-Scrap News. Previously, Mr. Alexander spent more than 20 year representing corporate and association clients on Capitol Hill and in State Houses across the country, including 10 years with Eastman Kodak Company, where he specialized in environment, technology and appropriations issues.  He is a graduate of the University of Rhode Island and holds an MBA from the Sellenger School of Business at Loyola College in Baltimore, Maryland. He can be reached at steve@plasticsrecycling.org.
Judy Sheahan is the Assistant Executive Director of The U.S. Conference of Mayors ("the Conference"). The Conference is the official non-partisan organization of cities with populations of 30,000 or more, which are represented by their chief elected officials. The policies and programs of the Conference are developed and guided by an Executive Committee and Advisory Board, as well as standing committees and task forces which are formed to meet the nation's changing needs. As the Conference's Assistant Executive Director for the Environment, Ms. Sheahan covers issues related to environmental protection, clean air, water, wastewater, and infrastructure. Ms. Sheahan also manages the Conference's Environmental affiliate, the Municipal Waste Management Association, which is made up of the public works, solid waste, and recycling coordinators throughout the United States. Ms. Sheahan holds a Bachelor of Science in Public Policy and Administration from the University of Wisconsin – Whitewater.
Cheryl Coleman is the Director for the Resource Conservation and Sustainability Division (RCSD) within the Office or Resource Conservation and Recovery (ORCR) at the U.S. Environmental Protection Agency (US EPA). RCSD is responsible for promoting the reduction, reuse, and recycling of municipal, industrial and extractive wastes and the long-term sustainable management of these materials; establishing collaborative partnerships with businesses and state, territorial, and local governments; and, developing policy, technical guidance, tools, and public information on sustainable materials management. Ms. Coleman is a graduate of Hampton University in Hampton, VA. She did further graduate work at Rutgers University, Piscataway, NJ, and earned a master's degree in Biology from the University of South Carolina, Columbia, SC. Ms. Coleman has over thirty years of experience with materials and waste management.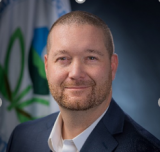 Ron Vance is Chief of the Resource Conservation Branch in the Office of Resource Conservation and Recovery (ORCR) at the U.S. Environmental Protection Agency (US EPA) in Washington, DC. Mr. Vance has more than 20 years of experience in developing, implementing, and evaluating materials management programs. He oversees efforts related to materials economy, materials measurement, recycling, and sustainability in sports. Before joining EPA, Mr. Vance worked in consulting, nonprofit, and state and local government. Mr. Vance holds a M.S. in Environmental Science and Management from Duquesne University and a B.S. in Biology from Wake Forest University.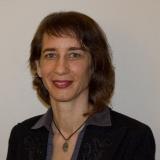 Ksenija Janjic is an environmental protection specialist in the Office of Resource Conservation and Recovery (ORCR) at the U.S. Environmental Protection Agency (US EPA). Mrs. Janjic works in the Comprehensive Procurement Guideline (CPG) program. She also works on projects related to sustainable management and measurement of waste materials being used and generated in the construction and demolition of the buildings and roads of our built environment. Mrs. Janjic holds a Master of Community Planning from the University of Maryland, College Park, MD, and a Master of Architectural Engineering from the University of Belgrade in Serbia. Her experience prior to joining EPA in 2011 includes work in the architectural design and engineering field.
---
Slides
You may need a PDF reader to view some of the files on this page. See EPA's About PDF page to learn more.