On this page:
---
Description:
This webinar was held on Thursday, January 25, 2018 from 1:00 pm - 2:30 pm EST.
As recycling programs grow and change, one key tenet stays the same: Quality Matters! With new parameters being set through market demand and new policies to reduce imported material contamination, this mantra is more important than ever. This webinar focuses on new and updated materials and tools that support overall plastic recycling and examples of implementation at the municipal level.
More Recycling is a research and consulting company with nearly 20 years of experience in the recycling of postconsumer materials, specifically plastics. The company serves as a liaison between industry, public agencies, and nongovernmental organizations and oversees the Wrap Recycling Action Program (WRAP) and Plastic Recycling Terms and Tools resources for the American Chemistry Council.  Check out More Recycling's website.Exit
Washington, D.C. Department of Public Works has expanded the materials collected in the city and created new outreach materials that provide clear, concise descriptions of the plastic packages and containers that can be recycled in the program.  Check out the Department of Public Works' website.Exit
East Hartford, CT is a WRAP Partner city, which worked with a local retailer to launch a campaign to provide improved signage and education for customers about film packaging that can be included in the bin along with grocery bags. Check out the town of East Hartford's website. Exit

Video: Quality Matters - Free Resources to Support Plastic Recycling Programs Exit
---
Speakers:
Tonya Randell, More Recycling - Tonya Randell is a Program Manager for More Recycling and provides technical support for the Wrap Recycling Action Program, a national plastic film outreach project to increase awareness of and accessibility to flexible film recycling programs; and she oversees outreach and support for the Plastics Recycling Terminology and Tools resource for the American Chemistry Council.
Tonya received a Bachelor's degree in Environmental Science and Policy from Duke University. She currently serves as the Vice President of the Board of Directors for the Carolina Recycling Association, and lives in Chapel Hill, North Carolina with her husband, daughter, and pets.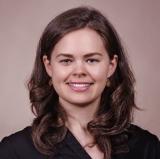 Sarah Lindsay, American Chemistry Council - Sarah Lindsay serves as public outreach manager for the American Chemistry Council's Plastics Division. In this role, she leads all communications efforts for the Division's recycling and energy recovery groups, including the self-funded Flexible Film Recycling Group and Plastics-to-Fuel and Petrochemistry Alliance. She also provides communications support to the Materials Recovery for the Future (MRFF) research collaborative.
Sarah earned a Bachelor's degree in Latin American Studies and Hispanic Studies from Connecticut College.
Annie White, Washington DC Department of Public Works, Office of Waste Diversion - Annie White serves as the manager of Washington DC's Department of Public Works' Office of Waste Diversion which is charged with leading the development and implementation of the District's zero waste plan.
Annie earned a Master of Business Administration (MBA) from the Ross School of Business and a Master of Science (MS) in Sustainable Systems from the School of Natural Resources and Environment at the University of Michigan. She also holds a dual Bachelor of Science (BS) in Biology and Environmental Science from the College of William and Mary.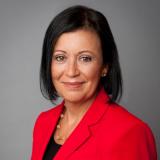 Marilynn Cruz-Aponte, Town of East Hartford Public Works - Marilyn Cruz-Aponte is the Assistant Director of Public Works in the Town of East Hartford, Connecticut. She has been a Public Works leader for 27 years, serving as Director or Deputy Director, in three different urban and distressed Connecticut communities. While experienced in all facets of Public Works administration and field operations, Ms. Cruz-Aponte has earned a notable reputation as an expert in integrated waste management, developing disposal and recycling programs and services that have resulted in expanded diversion, waste reduction and significant cost reductions.
She drafted and championed the nation's first mattress extended producer recycling law, saving Connecticut municipalities over $1 million in annual disposal fees. She earned a Master's of Social Work Administration focus from the Catholic University of America and a BS in Sociology from Saint Joseph College for Women.
---
Slides:
You may need a PDF reader to view some of the files on this page. See EPA's About PDF page to learn more.