On this page:
---
Description:
February 12, 2015 1:00 - 2:00 pm (EST)
This webinar builds on our December 2014 webinar that presented tips, tactics and tools to improve residential recycling, with an emphasis on harmonizing approaches and outreach materials. We all know the importance of solid recycling communication, but given limited budgets and the rise of technology, how do you organize and prioritize your education and outreach plan? What about social media? What works best, and where should you focus resources first? This webinar will investigate best practice approaches, review campaigns that work, and leave you with practical approaches for fine tuning recycling education in your community.
---
Speakers: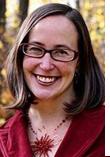 Candy Castellanos, Senior Manager, Public Outreach & Education, Waste Management PNW:
Candy has over 15 years of extensive outreach, program and project management experience and a track record that includes nationally recognized and award-winning community engagement and Community Based Social Marketing programs. She is certified by the National Association of Interpretation in environmental education, is a graduate of the King County Master Recycler/Composter program and has extensive training and expertise in community based social marketing, LEED EB waste characterization, place-based learning, environmental justice, environmental health, public education, and K-adult community implementation. Currently she is serving as the Vice President of the Washington State Recycling Association, and has been on the board of directors since 2012. Previous service includes the Washington Conservation Voters (1998-2008), ForTerra/Snohomish Trustee (2008-2010) and Zero Waste Washington (2012-2013).
Karen Bandhauer, Project Director, Curbside Value Partnership:
Karen has over a decade of experience working in the resource conservation and materials management field. Her experience spans the private, public and non-profit sectors, where she has worked to connect industry and government partners. Most recently, Karen's work has focused on green supply chain and cross-sector recycling with an emphasis on supporting city-based project work. Prior to joining Curbside Value Partnership, Karen was an Environmental Scientist with USEPA and a Senior Consultant with Resource Recycling Systems. She lives in Fort Collins, Colorado.
---
You may need a PDF reader to view some of the files on this page. See EPA's About PDF page to learn more.