On this page:
---
Description
Thursday October 18, 2018 @ 1:00pm - 2:30pm EST
You have probably heard someone say "recycling is confusing." Why are materials accepted in one community, but not in another, even when those communities are right next to each other? Are the materials being processed at the same Materials Recovery Facility (MRF)?  What materials do belong in the curbside recycling program?  The Recycling Partnership has worked with the City of Milwaukee and the surrounding Waukesha County to develop harmonized recycling communication tools, using the same graphics, the same materials accepted in the recycling cart and the same communications strategy. This effort demonstrated that when regional recycling efforts are coordinated and complementary, program participants are less confused and less likely to throw something in the cart that doesn't belong there. Eliminating contamination from the bin is critical in today's recycling markets.

Join this webinar to learn how these Wisconsin communities partnered with their State environmental officials, their MRF and their haulers to coordinate their recycling efforts. Learn how to use the free and easy-to-use tools to make it happen in your region or community.

Video: Regional Cooperation to Harmonize Recycling Programs - Tools and Tips Exit      
---
Speakers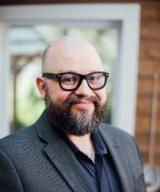 Dylan de Thomas, The Recycling Partnership
Dylan de Thomas is Vice President of Industry Collaboration for The Recycling Partnership on the External Affairs team. As point person for innovation and cross-industry collaboration, Dylan works to support a robust and vibrant recycling industry. Previous to joining the Partnership, he worked for Resource Recycling for a decade, directing and producing content for three publications and three conferences covering various aspects of the recycling industry.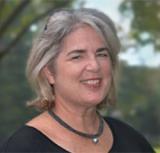 Elizabeth Schussler, The Recycling Partnership
Elizabeth Schussler focuses on Program Design for The Recycling Partnership. Working to improve recycling with marketing backed by data keeps Elizabeth busy trying to crack the code of efficient, effective, and replicable recycling messaging. With decades of experience in branding, design, and recycling-related communications, Elizabeth works every day with communities and stakeholders across the U.S. to engage and empower the behavior change needed for successful recycling.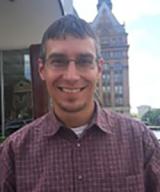 Rick Meyers, City of Milwaukee Department of Public Works
Rick Meyers has nearly 20 years of experience in solid waste and recycling and currently works for the City of Milwaukee's Department of Public Works as the Sanitation Services Manager.  He directs Milwaukee's solid waste and recycling services (180,000 households), code enforcement, and street sweeping, and is an administrator on the snow and ice control team. Previously, he was the City's Resource Recovery Program Manager and prior to that worked for the Iowa Waste Exchange assisting business and industry with waste reduction and recycling. He also served seven years on the Wisconsin Council on Recycling.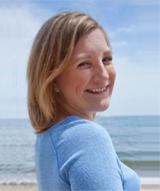 Analiese Smith, Waukesha County
Analiese Smith is the Solid Waste Supervisor for Waukesha County, Wisconsin. Analiese's primary focus is on collaborating with 27 municipalities that participate in the County's recycling program whose materials are delivered to a publicly owned, privately operated MRF. Balancing the science and art of resource recovery programs and education motivates her to explore new partnerships and continuously analyze data. Analiese is also on the board for the Associated Recyclers of Wisconsin and Chairs the Communication, Education, and Marketing Committee.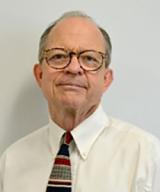 Benjamin Pedigo, Rumpke Waste & Recycling
Benjamin Pedigo is Corporate Recycling Operations Coordinator for Rumpke Waste & Recycling, who he joined more than two decades ago. In his current role as corporate recycling operations coordinator, Benjamin works with municipalities, businesses and industries in Indiana, Ohio, Kentucky and West Virginia to divert recyclable materials from the landfill. Prior to joining Rumpke, Benjamin managed the Adams Brown Recycling Facility in rural southwest Ohio. He is a past president of the Association of Ohio Recyclers and has been a contributing writer to Resource Recycling Magazine. Most recently, Pedigo worked on a recycling project in Jackson County, Indiana to expand recycling services in the area.
---
Slides
You may need a PDF reader to view some of the files on this page. See EPA's About PDF page to learn more.