On this page:
---
Description
EPA hosted this webinar on Thursday, June 29 from 1:00 pm - 2:30 pm Eastern Time.
It's been over a year since the launch of Save The Food - a nationwide public service campaign to reduce wasted food.
Households make up a significant portion of the percentage of food that goes to waste across the United States. Preventing that waste from occurring in the first place is one of the most cost effective ways to address wasted food.
The Natural Resources Defense Council has teamed up with the Ad Council - the non-profit arm of the U.S. advertising industry that brought you Smokey Bear and Friends Don't Let Friends Drive Drunk – to help change people's behavior and waste less food. How is Save The Food going and where is it headed?
This webinar will give a look into campaign activities and results thus far, upcoming campaign materials that you can use, and practical examples from partners on how they are leveraging the campaign on a local level.

Video: Results and Local Examples of Nationwide Public Service Campaign to Reduce Wasted FoodExit
---
Speakers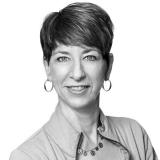 JoAnne Berkenkamp, Senior Advocate, Natural Resources Defense Council (NRDC) - JoAnne Berkenkamp focuses on improving the efficiency of the U.S. food system by reducing food waste from farm to fork. She specializes in food waste prevention and food rescue through industry-based approaches, consumer education, and policy advocacy.
JoAnne has nearly two decades of experience working in the food-systems arena, including regional food-systems development, consumer education, institutional food procurement and food supply chain research and development. She holds a master's from the John F. Kennedy School of Government at Harvard University.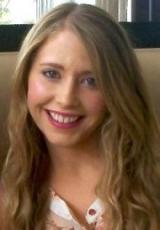 Hilary Landa, Campaign Manager, The Advertising Council - Hilary is responsible for managing day-to-day campaign operations. Her responsibilities include communicating with campaign sponsors and volunteer advertising agencies and overseeing the development of national public service advertising campaigns through research, strategy, creative, production and distribution of the campaign materials.
Hilary joined the Advertising Council in July 2014 and currently works on several high-profile issues, including Reducing Food Waste in partnership with NRDC, Financial Literacy with American Institute of Certified Public Accountants, and Pathways to Employment with Year Up. Hilary graduated from Duke University with a Bachelor of Arts (BA) in Public Policy.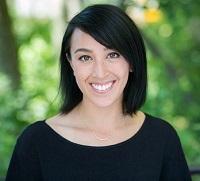 Rachelle Reeder, Director, Strategy & Evaluation, The Advertising Council - Rachelle joined the Ad Council in 2015 and is responsible for overseeing the qualitative and quantitative research for seven campaigns, from development through evaluation. Specifically, she oversees exploratory research to inform strategy and evaluates the holistic performance of a campaign throughout each phase of creative work.
Rachelle works on several health and environmental issues at the Ad Council, including Type 2 Diabetes Prevention with the CDC, ADA and AMA, Recycling Promotion with Keep America Beautiful, and Food Waste Reduction with NRDC. She holds a BA in Psychology from Loyola Marymount University and a Masters of Public Health from Columbia University.
Jenny Kedward, Environmental Specialist, Dakota County - Jenny Kedward has worked in the solid waste management field for the last 10 years, with the last four in Dakota County, Minnesota. She has a degree in Biology with an emphasis in Environmental Health.
Outside of her work, Jenny has volunteered for environmental non-profits for over a decade; dedicating her civic outreach to air quality, energy, environmental justice, and, of course, waste reduction. Jenny is skilled in Social Behavior Change and uses her enthusiasm and passion to educate residents on recycling and reducing waste.
Barbara Hamilton, Director of Strategic Initiatives, San Diego Food System Alliance - Barbara Hamilton's current focus is on collaboration and engagement in both reducing food waste and increasing food donation to people in need across San Diego County. A LEED Green Associate with a Master of Applied Science in Environmental Policy and Management, Barbara has built diverse experience over the past 12 years in sustainability program management and development via her sustainability consulting business: Eco-Stream.
Barbara has served as Chair for the Novation Environmental Advisory Group, a nation-wide advisory working to green the supply chain.  She chaired the San Diego Nutrition in Healthcare Leadership Team, working to support healthy, sustainable food in the healthcare sector, as well as participating in regional, state, and national collaborative efforts with Health Care Without Harm supporting more sustainable meat production and consumption.
---
Slides
You may need a PDF reader to view some of the files on this page. See EPA's About PDF page to learn more.