On this page:
---
Webinar Description
Thursday, January 23, 2020, from 2:00 - 4:00 p.m. ET
Lithium batteries are key to our modern connected world, from our cellphones and computers to our cars (and not just electric cars) and have an increasing role in storing electricity for the electric grid. But, used lithium batteries aren't exactly like the used alkaline or lead acid batteries that many are used to working with. Because of the battery's level of charge and the materials that are inside of it, special preparation is needed when shipping these batteries to a refurbisher or recycler. On this webinar participants will learn how to prevent, reduce or eliminate risks of fire or explosions from the improper packaging, marking, labeling, or recycling of lithium batteries.
This SMM webinar will be hosted by the U.S. Environmental Protection Agency and led by a subject matter expert from the Hazardous Materials Safety Assistance Team under the U.S. Department of Transportation's Pipeline and Hazardous Materials Safety Administration (PHMSA). The webinar will focus on the safe transportation of lithium batteries for recycling and the applicable regulations that must be followed by battery shippers. It is designed for individuals in the battery recycling industry who need a working knowledge of the regulations, or who provide training to their employees on the applicable regulations. They will include an overview on the latest regulatory requirements on proper lithium battery packaging, marking, and labeling and as well as a basic understanding of how to apply the Hazardous Materials Regulations.

Safe Packaging and Transportation of Lithium Batteries for recycling: What You Need to Know Exit
---
Speakers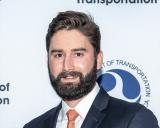 Jordan Rivera, U.S. Department of Transportation - Mr. Rivera is a Transportation Specialist with the U.S. Department of Transportation's Pipeline and Hazardous Materials Safety Administration (PHMSA). As a member of the Outreach and Engagement Division, Mr. Rivera promotes regulatory compliance throughout the transportation industry. His office develops trainings, publications, and oversees public awareness campaigns. He has been with PHMSA working on lithium battery issues in varying roles for more than five years, including time spent as a contractor supporting PHMSA's Hazardous Materials Information Center.
---
Slides
You may need a PDF reader to view some of the files on this page. See EPA's About PDF page to learn more.