On this page:
---
Webinar Description
June 18, 2020, from 1:00 - 2:30 p.m. ET
The U.S. EPA Disaster Debris Recovery Tool provides emergency planners and responders at the federal, state, tribal and local levels with a tool to plan and implement proper recovery, recycling and disposal of disaster debris. The scope of the tool reaches beyond disasters to include green remediation and sustainable materials management technical assistance.
Once a regional tool, EPA has expanded and launched a national version. The expanded tool includes location and contact information of over 20,000 facilities including composters, demolition contractors, transfer stations, landfills, household hazardous waste collection sites, and facilities recycling construction and demolition materials, electronics, metals, tires and vehicles.
EPA experts presented alongside the San Francisco Department of Emergency Management. EPA provided an overview of the new EPA Planning for Natural Disaster Debris Guidance. EPA also shared how the newly expanded national tool can assist responders, recovery staff and planners and will provide a demonstration of the expanded tool. Representatives of the San Francisco Department of Emergency Management shared their experience using the tool during a 2019 disaster debris planning exercise.

Video: The Disaster Debris Recovery Tool - Materials Management for Debris Planning and Emergency Response Exit
---
Speakers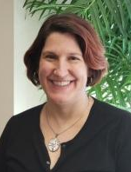 Melissa Kaps began working in EPA's Office of Resource Conservation and Recovery in 2007. As a member of ORCR's Homeland Security Team, she provides support in the identification and characterization of waste generated from homeland security incidents and the management of that waste. Recently, her focus has been on promoting waste management-related planning and preparation for disasters, particularly natural disasters. Melissa graduated from Boston University in 2001, where she received a degree in Political Science with a minor in Environmental Analysis and Policy. In 2004, Melissa earned a law degree from The George Washington University Law School.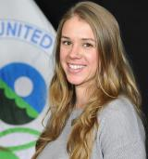 Camille Lukey is an Environmental Scientist in the Land, Chemicals, and Redevelopment Division in U.S. EPA's Region 3 office in Philadelphia. She formerly worked in U.S. EPA's Region 5 Chicago office in the Land and Chemicals Branch as the Disaster Debris Recovery Tool co-lead, where she specifically worked with non-hazardous waste regulations and sustainable materials management. Camille received her MPH in Environmental and Occupational Health from Drexel University and a B.S. in Public Health from University of South Florida.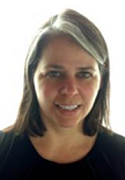 Lucy Stanfield is a Geographic Information Systems (GIS) Specialist in U.S. EPA's Region 5 office in Chicago She is the Disaster Debris Recovery Tool co-lead, creates maps, data, and GIS applications, and serves on the GIS Emergency Response Support Team. She is a former board member of the Illinois GIS Association and is the past Chair of the Association of American Geographers' Applied Geography Specialty Group. She earned a B.A. in Geography and Anthropology from the University of Chicago and an M.A. in Geography from the University of Arizona.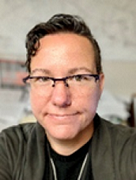 Lony HaleyNelson is an Emergency Services Coordinator for the Department of Emergency Management in the City and County of San Francisco. She is a member of the team that plans and coordinates the annual San Francisco Fleet Week Defense Support of Civil Authorities (DSCA) exercise program and other local training events. Lony holds a M.A. in Emergency Management & Homeland Security from Arizona State University and a M.A. in Comparative & World Literature from San Francisco State University.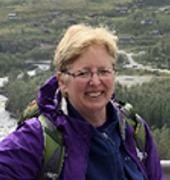 Nancy Milholland is a GIS Developer and Analyst for the Department of Emergency Management in the City and County of San Francisco. She supports the Emergency Operations Center through developing maps, data, and applications to support training, exercises, planning, operations, and situation awareness. She has a M.S. in GIS Spatial Science from the University of Southern California, an M.Div., from Seabury-Western Theological Seminary, and a B.A. in Geography from Dartmouth College.
---
Slides
You may need a PDF reader to view some of the files on this page. See EPA's About PDF page to learn more.