On this page:
---
Description
EPA hosted this webinar on Thursday, May 25, 2017, from 1:00-2:30 p.m. 
In its inaugural State of Curbside Report, ExitThe Recycling Partnership identifies key attributes of the highest-performing cities (those collecting more than 400 pounds per household, per year) for recovering recyclables curbside in the U.S.  One common attribute that the cities shared was that each community had some sort of public action to support recycling.
What is a "public action?" It's a term that refers to a trigger or tool that a local government implements to influence curbside recycling collection. Examples of this can include:
 having a licensing agreement or franchise that mandates recycling collection be provided with garbage collection,
  delivering a container to every home in the community and mandating automatic collection, or
  other action or policy that supports recycling and includes it in every household's service.
In this Webinar, The Recycling Partnership will share details and data from its far-ranging State of Curbside Report. Representatives of three high-performing cities -- Florence, Alabama; Madison, Wisconsin; and Portland, Oregon -- will share how their communities brought recycling to its residents in a way that makes them public action stars of recycling.

Video: 2016 State of the Curbside Report: "Public Action" Stars of Recycling Exit
---
Speakers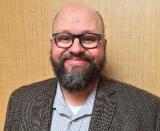 Dylan de Thomas, Vice President of Industry Collaboration, The Recycling Partnership, is working with a team to increase the quantity and quality of the curbside collected recyclables across the U.S., as well as working to boost the economic health of the recycling industry as a whole.  Previous to joining the Partnership, he worked for a decade at Resource Recycling, Inc., directing and producing editorial content for three publications and three conferences covering various aspects of the recycling industry.
 

 Rachel Mansell, Education and Outreach Coordinator, the City of Florence (Alabama) Solid Waste, Street, & Recycle Department.  In 2015, the City of Florence was chosen by The Recycling Partnership as one of the first cities to receive a grant to help them achieve city-wide curbside cart collection.  Rachel is also currently serving as President of the Alabama Recycling Coalition.  She has a Master's in Education.  She worked as an educator in the Florence School System before making the journey into the recycling world.

George Dreckmann, former Strategic Initiatives Coordinator, the City of Madison (Wisconsin).   Mr. Dreckmann held the Strategic Initiatives Coordinator position since 1989 until his retirement in 2016.  During his tenure, he oversaw the recycling program that serves over 75,000 households and diverted over 65% of its waste from the landfill.  He has degrees in American History and Secondary Education from the University of Wisconsin-Madison.  Prior to joining the City of Madison's Street Division, he worked as a budget analyst for the Wisconsin State Senate specializing in natural resources and education.  In 2004, he received the Christy Dixon Award as Wisconsin's recycler of the year and in 2015 he received the Lifetime Achievement Award from the National Recycling Coalition.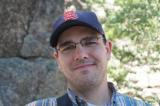 Bryan Johnson, Recycling Coordinator and Public Information Officer, the City of Madison (Wisconsin) Streets Division. Mr. Johnson has a degree in Elementary Education from Southern Illinois University Edwardsville, and a masters in Creative Writing from Minnesota State University Mankato.  He was a fifth grade teacher, a college writing instructor, and worked within the Streets Division as an operations clerk prior to being promoted to his current position.  Since taking over the recycling duties for Madison upon George Dreckmann's retirement in 2016, he's mostly been known as "New George" – and he considers that a compliment.

Pete Chism-Winfield, Materials and Waste Specialist, City of Portland (Oregon) Bureau of Planning and Sustainability.  Mr. Chism-Winfield is in charge of the commercial composting program and provides analysis and support to policy and program development for other commercial and residential recycling and composting programs for Portland (Oregon). Pete is also the Chair of the Association of Oregon Recyclers.
---
Slides
You may need a PDF reader to view some of the files on this page. See EPA's About PDF page to learn more.