Things You Can Do to Protect Water Quality
Nobody knows your community better than you do! We encourage you to take an active role in protecting the water resources in your community. The water quality standards in your state, territory or tribe are designed to protect all waters for:
Recreational use
Wildlife
Growth of a balanced population of aquatic life, and
Production of edible and marketable fish and shellfish
Your feedback and participation in your state, territory or tribe's water quality standards review is an important component in revising these standards to protect the resources that are important to us all.
On this page:
---
Get Informed
Find out about the water quality standards in your state, territory or tribe. The most current EPA-approved WQS for your state can be found by clicking the link below or you can visit your state's water quality standards website.
---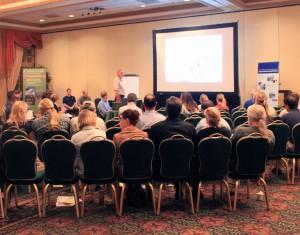 Participate in Public Events
Each time water quality standards are revised, The Clean Water Act requires states, territories and authorized tribes to hold public hearings. The public may make recommendations on improvements or modifications in the standards during the public hearing process.
Public hearings are a powerful vehicle through which citizens may make their concerns known to public officials. EPA and states, territories and authorized tribes also hold meetings and webinars to share updates and information.
Your regional EPA contact may also have more information about upcoming public events in your state, territory, or tribe.
---

Provide Feedback
States, territories and authorized tribes regularly offer the public the opportunity to provide feedback or offer comments on topics such as upcoming rule making sessions. Consider submitting a written or verbal public comment during the next open public comment period.
---
Get Involved
Participate in volunteer activities such as monitoring programs to help track the condition of your local rivers, streams, lakes, and other waters. For instance, the National Water Quality Monitoring Council (Council) provides a forum to improve the Nation's water quality through partnerships that foster increased understanding and stewardship of our water resources.
The Watershed Sleuth Challenge Exit Try your hand at building a model aquifer, or take an interactive quiz to find out where water wasters are. These are just some of the online activities offered by EPA and the National Environmental Education Foundation. Children, families, K-12 school groups and others can earn a different digital badge for each lesson they complete, and show off their watershed knowledge!
---
Learn More about Water Quality Standards
EPA has designed free on-line training sessions useful to those seeking an introduction to the key concepts in water quality standards.
specified uses for water bodies (designated uses)

policies for protecting high quality waters (antidegradation)

target conditions for protecting aquatic creatures and human health (criteria)

EPA's approval process for water quality standards

implementation of standards by states, territories and authorized tribes

economic considerations
---
Continue the Conversation
Reach out to your community through Social Media.
---
More about What You Can Do
There are more ways you can get involved, including raising awareness about potential threats to your drinking water, local rivers, lakes, streams, wetlands, the fish and shellfish you eat, and aquatic ecosystems.