About the 2017 Food Recovery Challenge Regional Award Winners
Many of the 2017 Food Recovery Challenge regional award winners shared details and quotes about their wasted food prevention and diversion activities and about their awards with the EPA. Read about their accomplishments and how they achieved them.
---
New England Region (Region 1)
Mohegan Tribe of Indians of Connecticut, Mohegan Sun
Uncasville, Connecticut
The Mohegan Tribe of Indians of Connecticut, who have lived in the region for centuries, own and operate one of the world's largest casinos, drawing about 30,000 visitors per day with more than 45 food and beverage locations. Mohegan Sun has partnered for 23 years with a piggery in Waterford to take the casino's food waste. In 2016, the casino diverted 647 tons of food to feed animals at the piggery.
In 2017, the casino began shipping fry oil residuals to Connecticut's first permitted anaerobic digester in nearby Southington, saving 66 percent on their disposal costs. These efforts are in line with the tribe's commitment to Recycling, Sustainability and Green Lodging certification from the State Department of Energy & Environmental Protection.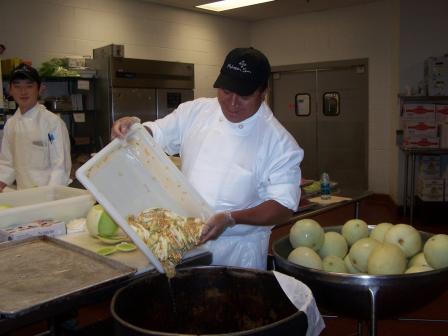 Southern Connecticut University
New Haven, Connecticut
"We are proud to be a member of EPA's Food Recovery Challenge and are dedicated to reduce waste, increase food recovery and collaborating with our community to feed those in need."
— Heather Sterns, University Recycling Coordinator
Southern Connecticut State University enrolls 7,900 students. In 2016, Southern hired two interns to recover prepared food and retail products for donation from the school's main dining hall. Employees of Chartwells, the dining service provider, embraced the effort and worked with the interns to ensure food was saved for the local soup kitchen, St. Ann's, which would allow the soup kitchen to remain open.
In 2016, the school donated 4,906 pounds of food. Due to the first year's success, Southern expanded their food recovery for donation to other dining locations in 2017. Three interns now work with Chartwells to pack up food five nights a week and deliver six days a week, with hopes of expanding to a seven-day operation and serving multiple soup kitchens and a local ministry.
In addition to the paid interns, other students and faculty members have stepped up to help with the recovery efforts. Southern also works to reduce their food waste by incorporating tray-less dining, recycling used cooking oil into biodiesel, a reusable cup initiative, recycling, and most recently, anaerobic digestion and composting. The end goal for Southern is to become a zero waste dining hall providing students with an opportunity to engage in social and environmental responsibility and providing the surrounding community with quality and nutritious meals. 
Whole Foods Market
Milford, Connecticut
Whole Foods Market Milford partnered with Food Donation Connection to increase their food donations to the local community. Every night, teams throughout the store collect donations from their departments – including some food that previously would have just gone to compost. As a result, many more items are being donated, including fish, meat and hot bar food - proteins that are highly sought by the food recovery community.
By providing team members with new education like donation guidelines, standard operating procedures, best practices for how to bag, label, and freeze items for donation, as well as discussing best practices for what can be frozen in order to "stop the clock" and keep items safe for donation has increased how much food the store is able to donate.
Pickups are coordinated by the store's existing receiving team, who also communicate with other department heads to ensure that pickups run smoothly. Daily announcements are made when the food rescue partners are at the store to alert both team members and customers that the store is actively recovering food.
Colby College
Waterville, Maine
Colby College is a liberal arts college located in the heart of Maine with an annual enrollment of approximately 1800 students. Colby achieved carbon neutrality in 2013 and is a committed environmental steward. Colby has implemented a comprehensive composting program that diverted 287 tons of food waste from the landfill in 2016. To further reduce food waste on campus, a group of students founded a chapter of the Food Recovery Network. They collect excess pre-consumer food and donate it to a local organization that provides free meals to the community. In 2016, 9 tons of food were donated, providing 15,000 meals to those in need. 
Hannaford Supermarkets
Scarborough, Maine
Hannaford Supermarkets achieved a 11.3 percent increase in food waste diversion from 2015 to 2016.  
University of Southern Maine
Portland, Gorham and Lewiston, Maine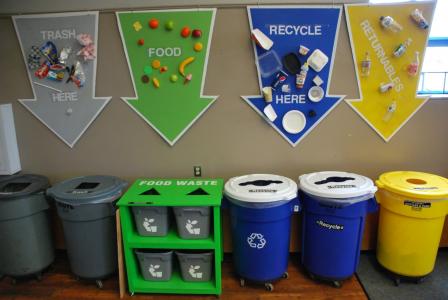 The University of Southern Maine (USM) is a multi-campus public university, part of the University of Maine System, with three primary campuses located in Portland, Gorham and Lewiston. USM's food recovery goes back more than 20 years and has evolved over that period. For the majority of this time, food waste was hauled to local pig farmers to dispose of material. Although very cost effective, there were limits on what could go into the food waste as animal feed. In 2014, USM switched to using local food waste hauling companies, allowing an increase in the types of materials that can be recovered (e.g., meats and napkins). The University's first bid was for composting and the recent bid hauls to a Maine dairy farm for energy recovery from anaerobic digestion.
USM continues to work internally with their food service contractor and students to increase the amount of diversion and minimize waste. USM hosts an on-site food pantry for students with non-perishable dry goods and donated local bakery items and is currently working with dining services to include a fresh food supply for the food pantry. Over the last five years, USM increased annual recovery of food waste from 40 tons to 80 tons, with an estimated 90 percent recovery rate. The goal for the next five years is to maintain the recovery rate while reducing the overall waste produced.
Berkshire Health Systems, Berkshire Medical Center
Pittsfield, Massachusetts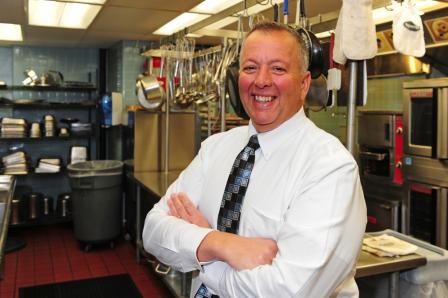 Berkshire Health Systems (BHS) is a private, not-for-profit organization that serves the Berkshire Communities in Western Massachusetts through a network of affiliates which include Berkshire Medical Center (BMC), the BMC Hillcrest Campus, Fairview Hospital, Berkshire Visiting Nurse Association, BHS physician practices and long-term care associate Berkshire Healthcare Systems. BHS sees their food services as a natural extension of their community health priorities and initiatives in this area highlight BHS' commitment to create a more sustainable environment. By utilizing cook-to-order room service menus, BHS is able to focus on the patient experience while also saving money and reducing food waste. Moving from back of the house to direct patient contact has raised the profile of the food service program and built greater camaraderie, not only among food service staff, but through the multidisciplinary care teams as well.
BHS is a community steward of healthcare with efforts focused on re-use when possible. One BHS care site has partnered with a local homeless shelter to donate food that has not been sold in the retail environment. Three times each week the shelter picks up the refrigerated prepared foods with strict adherence of food safety standards. Soups, salads and main courses including macaroni and cheese, Italian chicken, and other prepared items have been successfully donated to feed the hungry within the local community. 
Big Y World Class Markets
Springfield, Massachusetts
"The Food Recovery Challenge provides Big Y with an incentive to track food recovery metrics every year, set goals, and quantify improvement in food waste diversion programs."
— Sandy Giancola, Manager of Facilities Management, Big Y Foods, Inc.
Big Y, a supermarket chain with headquarters in Springfield, Massachusetts, began working with local farms to pick up food waste for composting in the 1990s. Since then, Big Y has opened 72 stores in Massachusetts and Connecticut, leading the way in food recovery by becoming a model across New England. Until 2015, Big Y markets only donated day-old bakery items, slightly damaged canned goods, and some surplus food to area food banks.
In the last two years, the company has expanded its food donation program to include meat and produce, donating food to regional food banks and their partner agencies every day. In 2016, Big Y kept 7,056 tons of wasted food from being thrown away. Donating 2,063 tons of food to local organizations (including 863 tons of meat) or about 3.5 million meals, as well as 1,973 tons sent to feed animals and 3,020 tons composted. The economic savings were significant. Through this program, each store saved an average of $29,487 per year in disposal costs.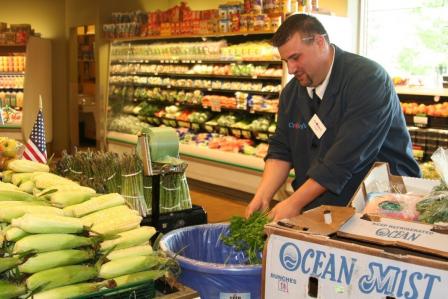 Boston College
Chestnut Hill, Massachusetts
"It was our staff that came up with all these ideas to reduce food waste—they were excited and started competing with each other. They realized that if we waste less, it means they have to produce less—so it was making their job easier – and that really got more staff engaged."
— Megan O'Neill, Associate Director 
Boston College (BC) joined the Food Recovery Challenge in 2013 to better collect, organize and understand waste data and analyze how much food waste was occurring within the organization. Through this tracking, BC identified solutions by inciting creativity among staff members that help save money, reduce waste, and help the environment.
When they initially began this work, BC just donated a small amount of food and did not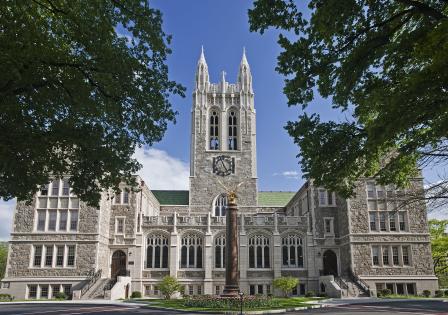 work to include food in their recycling process. By 2015 though, BC had introduced the LeanPath System into a main dining hall to track and analyze waste. This system weighs and photographs food waste, translating this weight into dollars lost and types of food most frequently wasted. In one year of using Lean Path, this dining hall reduced its food waste by 60 percent, and BC decided to introduce the system to all dining halls. Expanding the system to five more dining locations and coming up with creative solutions to reduce the amount of food over-served led to a doubling of the amount of food waste prevented, from 42.15 tons per year to 81.73 tons per year.
When analyzing the types of food most commonly wasted, the largest amount of food waste came from the self-service salad bar and bakery display, some of the most popular displays on campus with students. The issue was the large amounts of food added to keep the displays full after peak hours. BC needed to identify a way to reduce the amount of food in both of these displays after peak hours while still having them look as full and appetizing as when first open for business.
BC Dining turned to the staff members because they are the eyes and ears on the floor and know what works best for the students. Staff figured out how to move containers around in order for the displays to always look full, but to hold less food, creating less waste. Engaging employees in the LeanPath System and allowing them to think creatively about solving issues has led to successfully preventing wasted food and resulted in significant monetary savings for BC Dining in 2016. 
Café de Boston
Boston, Massachusetts
Café de Boston achieved a 37 percent increase in wasted food diversion from 2015 to 2016.
Clark University
Worcester, Massachusetts
"A comprehensive green technologies program will help to prepare the returning citizen with gainful employment; while aiding in a successful integration back to the community."
— Laura R. Cassidy, Executive Assistant to the Commissioner, Green Program Coordinator/Project Manager 
Clark University and its dining services have continued their work to reduce food waste. The university's four dining areas and nine residence halls serve 3,000 students and 1,200 employees. In 2016, Clark composted 222 tons, while quantifying (using Lean Path, a food waste prevention technology) kitchen pre-consumer waste as 1.7 tons per year. In addition to initiatives already well-underway, including large-scale composting that began in 2008, the university continued in 2016 on its track improvement by:
The university also celebrated its recognition as a Food Recovery Network, a student run campus food recovery organization, Certified Member.

College of Holy Cross
Worcester, Massachusetts
"There's always someone in the community who needs help. If your extra food can go to a person in need rather than a landfill, we're all better off." 
— Marty Dudek, Associate Director, Dining Service, College of the Holy Cross
College of the Holy Cross, a school of about 3,000 students, has built on the success of its 2009 initiative to go tray-less in its main dining room by creating a program to eliminate all waste from Kimball Hall. The success of the program has saved over one million gallons of water and is greatly reducing food waste on campus. Holy Cross Dining has since rolled out this zero waste program to all nine dining locations on campus.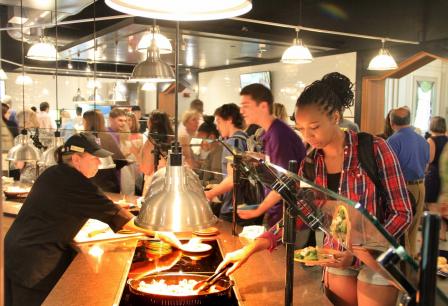 Increasing the school's diversion rate and simultaneously decreasing food purchases, while serving an increasing number of student meals, proved that the dining service is doing its job more efficiently. When extra food is available, the service works with local organizations to provide food and support the college mission of "men and women for others." All Holy Cross Dining locations recycle or compost 100 percent of all waste. Any waste that cannot be recycled or composted is burned for energy. 
In 2016, dining services and the campus increased their waste diversion rate from 24 percent to 38 percent, composting or recycling 185 tons of food waste that would have otherwise been sent to a landfill.
Gillette Stadium
Foxborough, Massachusetts
"Our food recovery program has become a way of life at Gillette Stadium; shedding light on how much food actually goes to waste and providing us with an opportunity to explore ways to put our food waste to good use."
— Jason Stone, Senior Director of Operations at Gillette Stadium
Gillette Stadium is New England's premier sports, entertainment and special events venue. With 65,878 seats, the venue is the full-time home of the New England Patriots of the National Football League and the New England Revolution of Major League Soccer. The stadium is also one of the world's top grossing concert venues and hosts more than 200 corporate and social functions annually.
Through the food recovery program, Grind2Energy, all of Gillette Stadium's pre and post-consumer food waste is delivered to Jordan's Farm in Rutland, Massachusetts to be converted to energy by an anaerobic digester. In 2016, Gillette Stadium diverted over 200 tons of wasted food and saved $25,000 in hauling costs.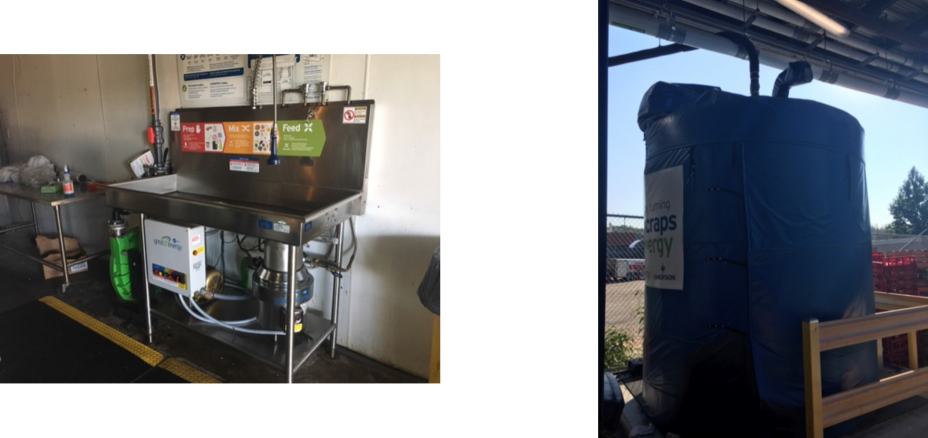 Katharine Lee Bates Elementary School
Wellesley, Massachusetts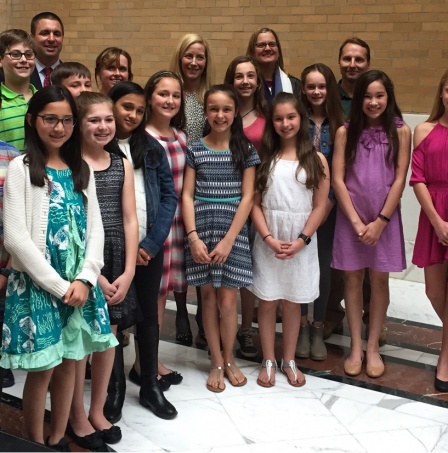 In spring 2016, Katharine Lee Bates Elementary School (Bates) decided to examine the generation and management of waste in its cafeteria. Dedicated parents, with the help of Wellesley's Public School Administration, Sustainable Energy Committee, Natural Resources Commission, and Facilities Management, Food Services, and Health Departments, embarked on a four-phase process to:
The assessment revealed a number of opportunities for improving waste management and Bates implemented the following cafeteria programs in the fall 2016:
The above practices succeeded in diverting 40 percent (about 150 pounds per week) of previously landfill-bound food to more productive ends. Starting in October 2017, a food recovery nonprofit, Food for Free, will pick up unused, cooked food from the entire Wellesley K-12 school district under the management of Whitson Culinary Group. The food rescue program is in the process of being expanded to local colleges and universities.
Northeastern University
Boston, Massachusetts
In September 2016, Northeastern University began tray-less dining in all residential hall dining facilities. This program is being tracked and measured as an additional way to reduce food waste.
In 2006, students, the student government association, dining services and operations came together to begin composting in the school dining halls with 13,5000 undergraduates. Northeastern University Dining Services controls all aspects of sustainable food management on campus. Training new employees and providing continuous retraining of existing staff in kitchen procedures, has resulted in more efficient prep work and line staff operations.
Dining Services has increased efficiency in the administrative area that orders the food and other cooking materials. They have also reduced the amount of food purchased as a result of improved practices, measurement and verification and guidelines that better match the amount of food consumed to the volume of raw ingredients required. In 2016, 665.86 tons of food waste were diverted to compost. 
Raytheon and Eurest Dining Services
Six Locations Across New England
In an effort to reduce food waste, Eurest, a division of Compass Group USA, utilizes tools provided by Carbon Foodprint and Waste Not. The Carbon Foodprint Toolkit™ is a web-based solution launched by Compass five years ago that has provided an effective science-based approach to assist clients and their food service managers in diminishing their carbon footprint. Waste Not is a web-based tracking tool designed to increase employee engagement and operational efficiency to minimize the environmental impact of food waste. Focusing on the three categories of 1) over-production, 2) production and 3) out-of-date, employees can pinpoint the cause of waste and take targeted measures towards reduction.
Eurest donates leftovers to food recovery operations at two different facilities in the state. The remaining residual food-related waste and other non-recyclable organics (e.g., paper towels) are collected in designated containers located in the dining centers, conference rooms and employee offices, and transported off-site for composting. Even down to the details of menu engineering to reduce waste and piloting the use of reusable to-go clamshells, Eurest and Raytheon are paying attention. Through their Love Food Not Waste campaign, they began sourcing Imperfectly Delicious Produce (IDP), cosmetically challenged produce which is otherwise edible, but typically thrown out.
Salem State University
Salem, Massachusetts
"Composting food waste is a critical part of our waste management program, and one that all of our students can be proud of contributing to." 
— Tara Gallagher, Sustainability and EH&S Coordinator, Salem State University
Salem State University works with its food service provider, Chartwells, to prevent food waste through Chartwells' tray-less dining program and its Trim Trax source reduction program. Trim Trax measures all leftovers, or food that cannot be repurposed, to alert the chef to alter purchasing and/or menu planning.
Food that is wasted during production (either because too much was ordered or dinners that were not finished) is collected for composting and hauled off-site from five dining locations on campus. Salem State, which educates over 9,000 students with the majority commuting to school from the surrounding area, increased composting by almost 12 percent from 2015 to 2016 but strives to continue making improvements to their food waste management program. 

University of Massachusetts Dartmouth
Dartmouth, Massachusetts
University of Massachusetts (UMass) Dartmouth works with its food service provider, Chartwells, on making many areas of the dining services more sustainable. First, the service developed a proper menu and produced correct portions to minimize waste at the school of 7,200 students, half of whom live on campus. Chartwells prevents food waste through its Trim Trax source reduction program, measuring all leftovers and food that cannot be repurposed, to alert the chef to change purchasing, menu planning or both. It offers small tasting plates and tray-less dining programs.
Project Clean Plate is hosted several times a year to educate students about being more selective when choosing food and reducing food waste. Waste is scraped into a bucket in front of students and the results are shared campus wide. Project Clean Plate reduces waste on average by 500 pounds a week, saving about 15,000 pounds of wholesome food during two semesters.
In 2016, about 800 pounds of retail pre-packaged products were donated to a ministry that helps the homeless; 161,280 pounds of vegetable trimmings were used as animal feed at a local chicken farm; and 6,300 gallons of fry oil were recycled through the sustainability program.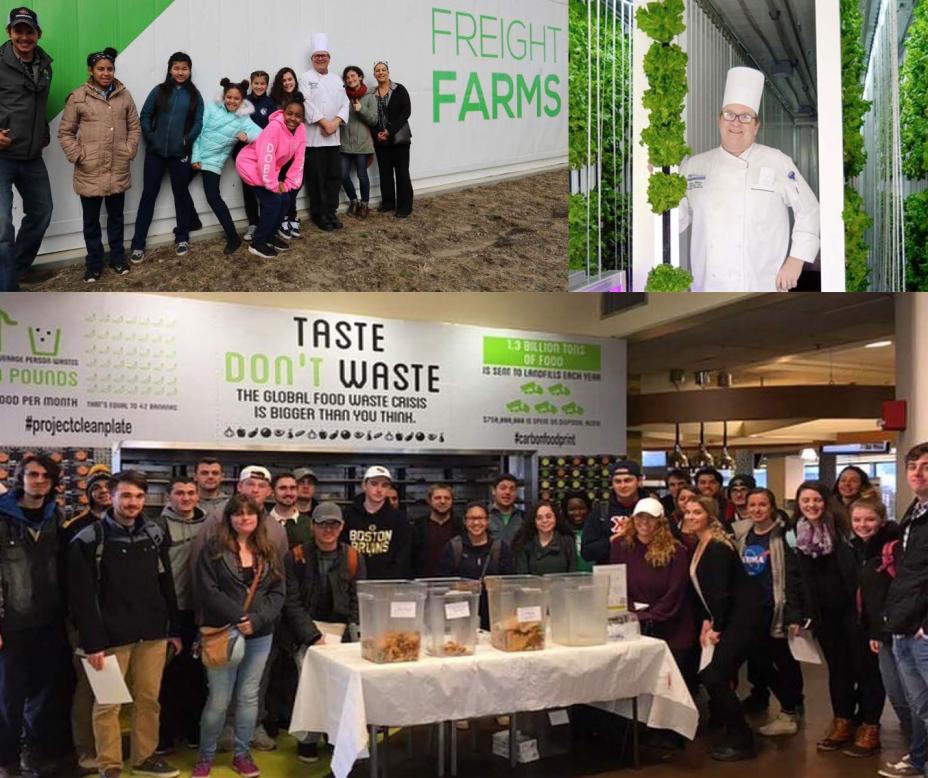 University of Massachusetts Lowell
Lowell, Massachusetts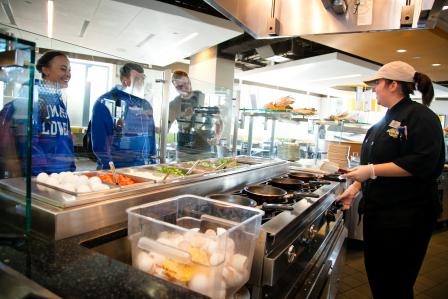 The University of Massachusetts (UMass) Lowell is committed to climate neutrality as an institution and is a leader in sustainable education, research and innovation. UMass Lowell began composting in advance of the October 2014 Massachusetts commercial food waste ban through a student-driven initiative. In June 2013, a back-of-house composting program was piloted in the largest dining hall in partnership with University Dining Services and their current waste hauler.
Following a successful pilot, the University expanded the back-of-house program campus-wide to 3 dining halls and 10 other dining locations. The recovery and quality of food waste collected continues to improve through a process of continual observation and employee training. In addition, front-of-house composting opportunities are now available in University Crossing, the campus' hub and in a major a la carte dining hall on the North Campus. As the university's enrollment grows, they look forward to growing and evolving the compost program.
Parkland Medical Center
Derry, New Hampshire
Parkland Medical Center achieved a 30.6% increase in food waste diversion from 2015 to 2016. 
Johnson & Wales University
Providence, Rhode Island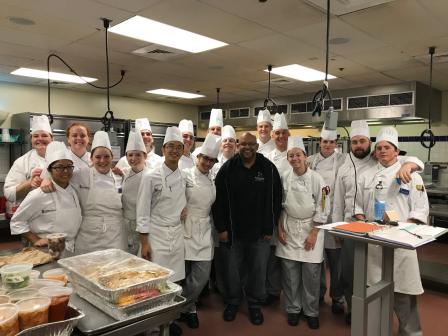 The Johnson & Wales University (JWU) Providence Campus began working on a food waste diversion program with an audit that took place in 2011. In 2012, the university purchased an in-vessel composter, nicked named "Chewy" by the students. The compost produced on campus is used in on-site landscaping. Initial diversion efforts focused on JWU's College of Culinary Arts, which included approximately 3,500 students working in 37 baking and pastry labs and four teaching dining rooms. Presently, the program is working to expand further by collecting from a third dining hall.
In addition, the College of Culinary Arts is studying waste minimization alternatives and food diversion options in the local community. Committed faculty and students who have identified this as a potential area of improvement and together have made changes within the curriculum. Food waste and the impacts of food waste are introduced in all culinary labs and innovative educational tools. Rather than simply place scraps directly into the compost buckets, faculty have set up rolling racks where students place unused items onto sheet trays. At the end of the class, the chef and students review what remains on the tray and discuss if this is truly compostable material, or if the items can be reused or repurposed. This visual is extremely helpful and students are striving to be creative to have the least amount of items on their trays.
A pilot food donation program from the culinary labs is also underway to complement the extensive donation programs that occur out of the culinary storeroom. Students are capturing surplus foods, following food safety protocols, and are supporting a local community partner, the Elisha Project. The program has touched many in the university and has raised interest in other sustainability subjects such as energy conservation and recycling. JWU will continue to expand food recovery efforts focusing on source reduction, feeding neighbors, and composting within the University setting while preparing future culinarians to use these concepts as they enter the workforce. 
Harvest Market
Stowe, Vermont
"Support for local food recovery programs makes our employee community proud."
— Madeleine Bertrand-Gerndt, General Manager, Harvest Market
Harvest Market is located in Stowe, Vermont, where awareness about local food, environmental issues and green tourism is common practice. Time and money are the two biggest challenges for this small market in its work to recover food. It takes time to identify and implement procedures to reduce and recover waste.
Staff track all food preparation and sales so they can promote greater efficiency in ordering and food preparation, and to minimize wasted food. The market repackages prepared food for grab-and-go at a marked down price, and after three days, prepared food is given to staff. Bakery goods are donated to the local food pantry and inedible baked goods are used as animal feed. Little edible food goes to composting or disposal. In 2016, 3,150 pounds were diverted for animal feed and 900 pounds were diverted for food rescue, plus whatever employees received.
Stratton Mountain Resort
Londonderry, Vermont
Stratton Mountain Resort provides a sustainable culture and focuses on local food. This resort in the Green Mountains was among the first to eliminate disposable cutlery and dishes in its cafeteria. Single stream recycling was incorporated into the resort and resort homeowner population. The resort was an early adopter to sending its wasted food to a compost facility in the area.
The resort works to teach its food and beverage team how important it is to make use of food waste and set goals for each location. In addition, the resort supports outside events held at their property to meet their own sustainability goals.
In 2016, Stratton diverted 18.4 tons of food waste to create compost. Because of its distance to a compost facility, Stratton's decision to compost its wasted food is less about economics and more about protecting the environment.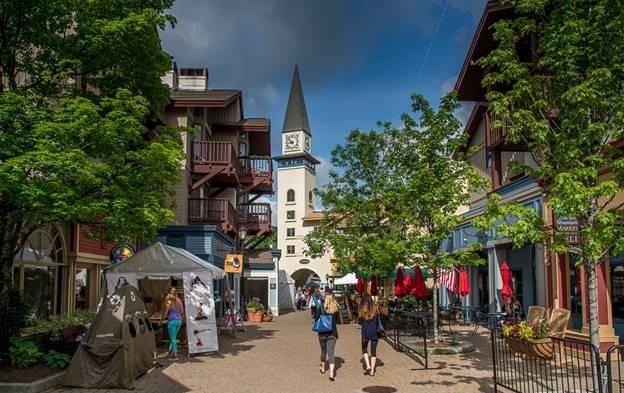 Vermont Lake Monsters
Burlington, Vermont
The Vermont Lake Monsters baseball team achieved a greater than 100 percent increase in its wasted food diversion from 2015 to 2016.
---
Region 2
Daemen College
Amherst, New York
Daemen College is a liberal arts college with 2,700 undergraduate and graduate students. The college started its pre-consumer food scrap recycling effort in response to a Sustainable Design class project in 2012. Students met with campus food service staff to design a system that would allow kitchen personnel to easily save vegetable and fruit scraps and coffee grounds for composting, using designated containers fitted for a cart to transport the material to a loading dock for storage. The cooperative effort almost stalled when no haulers were available.
Fortunately, Modern Disposal was just beginning pick-up for organic materials and solved the missing link for the college to compost the scraps. Students created an easy training module and signage for kitchen staff so that it is clear what scraps are accepted by the program. In 2016, over seven tons of food scraps were diverted for composting.
Wegmans Food Market
Rochester, New York
Wegmans first aims to minimize wasted food at the source by using less-than-perfect produce and slightly blemished food in its culinary operations. Next, unsaleable perishable food items are picked up at Wegmans stores throughout the week by local food pantries and food banks that can get it into the hands of those who need it most.
In 2016, Wegmans launched a Zero Waste pilot at its Canandaigua, New York store. At the start of the one-store pilot, the average recycling rate at the store was 63 percent, with a goal of reaching 80 percent by year's end. To achieve this, focus was put on improving the wasted food and recycling programs already in place.
Employees were educated on the current programs, why they are in place, and their importance and benefits to the environment, community and the company. It also meant assigning ownership at the store level, and improving communication about the programs. The pilot was a huge success, surpassing the 80 percent goal. Starting in 2017, Wegmans began rolling out its Zero Waste program to an additional nine stores.

Whole Foods Market - Tribeca
New York, New York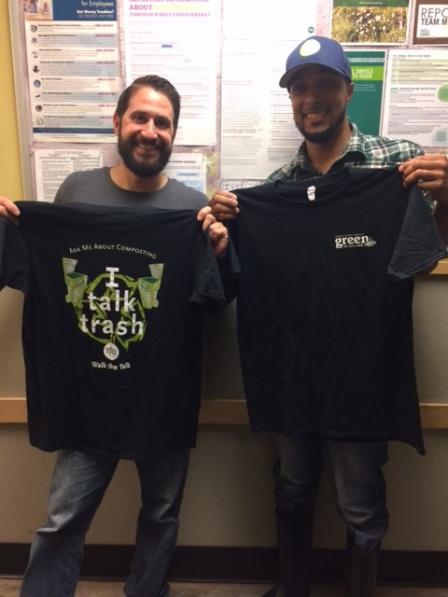 Whole Foods Market Tribeca strives to reduce wasted food because it is important to our industry, city, country, and planet. Every Team Member that joins the Tribeca store is taught about the store's core value of environmental stewardship through new Team Member orientation and events like Zero Waste Day. The store's food donation, compost, recycling, and waste stations are simple and user-friendly in order to maximize the use and efficiency of its programs.
The store also has a Green Mission Team that teaches and inspires other Team Members to divert food waste, among other sustainability efforts. Whole Foods Market Tribeca leads by example and holds its partners and vendors to high standards in order to reduce waste. The store is proud to have contributed to a solution to the issue of food waste reduction through its food donation and composting programs, which are among the best in the region. The store works closely with local groups in New York City to donate significant amounts of food and has a very positive impact on the community.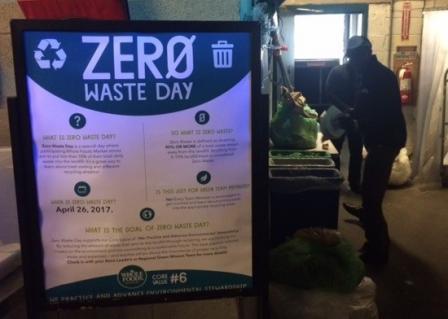 Whole Foods Market - Upper West Side
New York, New York
Whole Foods Market Upper West Side significantly improved its diversion of wasted food in 2016 through composting.
Whole Foods Market - Midtown East
New York, New York
Whole Foods Market Midtown East significantly improved its diversion of wasted food in 2016 through donation to hungry people and composting.
Whole Foods Market - Lake Grove
New York, New York
Whole Foods Market Lake Grove significantly improved its diversion of wasted food in 2016 through donation to hungry people and composting.
Whole Foods Market - Jericho
New York, New York
Whole Foods Market Jericho significantly improved its diversion of wasted food in 2016 through donation to hungry people.
Whole Foods Market - Edgewater
New York, New York
Whole Foods Market Edgewater significantly improved its diversion of wasted food in 2016 through donation to hungry people and composting.
Whole Foods Market - Columbus Circle
New York, New York
Whole Foods Market Columbus Circle significantly improved its diversion of wasted food in 2016 through donation to hungry people.
Whole Foods Market - Bowery
New York, New York
Whole Foods Market Bowery significantly improved its diversion of wasted food in 2016 through composting.
Whole Foods Market - Paramus
Paramus, New Jersey
Whole Foods Market Paramus significantly improved its diversion of wasted food in 2016 through donation to hungry people and composting.
Whole Foods Market - Albany
Albany, New York
Whole Foods Albany significantly improved its diversion of wasted food in 2016 through donation to hungry people and composting.
Rock and Wrap It Up!
Cedarhurst, New York
Rock and Wrap It Up!, an anti-poverty think tank, works with sports and entertainment venues, concerts, and theatrical productions to facilitate the donation of wholesome, excess food to feed hungry people in those communities where the event is located.
The following Rock and Wrap It Up! entities all increased the tonnage of food donated to hungry people from their locations by 5 percent or more in 2016:
Price Chopper/Market 32
Schenectady, New York
The Golub Corporation owns and operates 134 Price Chopper and Market 32 grocery stores in New York, Vermont, Connecticut, Pennsylvania, Massachusetts and New Hampshire. The company prides itself on longstanding traditions of innovative food merchandising, leadership in community service, and cooperative employee relations. Golub's 20,000 teammates collectively own more than 44% of the company's privately held stock, making it one of the nation's largest privately held corporations that is predominantly employee-owned.
Price Chopper/Market 32 is committed to doing its part to reduce wasted food through a number of efforts and programs, including:

Ravitz Family Markets
New Jersey
Ravitz Family Markets, a member of the Wakefern Food Corporation cooperative and led by a family of second and third generation grocers, owns and operates five ShopRite stores in southern New Jersey.
Ravitz Family Market, Price Rite significantly improved its diversion of wasted food in 2016 through both donation to hungry people and composting.
Ravitz Family Market, Evesham Road significantly improved its diversion of wasted food in 2016 through source reduction, donation to hungry people, and composting.
---
Region 4
Food Lion
Salisbury, North Carolina
Food Lion is a part of the Delhaize Group. Food Lion's goal is to generate zero waste from its products and packaging. To achieve this, they are working to make as much of their packaging and non-food products reusable or as recyclable as possible. Food Lion also engages customers to reduce their waste by including recycling information on packaging and providing opportunities for them to recycle some materials in stores.  In 2016, Food Lion increased its organics diversion by 56 percent by expanding their food donation and recycling programs.
Clemson University
Clemson, South Carolina
Clemson University is a 1,400-acre land grant university in South Carolina. The university's wasted food recovery program collects wasted food from every major dining hall, retail outlet, coffee shop, and sporting event on campus. This recovery effort prevents an estimated 4000 pounds of food from going to the landfill each day. The wasted food is processed on campus at the Cherry Crossing Research Center, allowing Clemson University to provide compost for its own use on campus, as well as to the local farming community. The program has grown considerably since 2011, increasing collection each year and engaging new partners through Dining Services, Resident Life, Athletics, and the community at large. Clemson students get involved by setting up their own food waste collection sites and food recovery donation sites.
Georgia World Congress Center
Atlanta, Georgia
The Georgia World Congress Center Authority (GWCCA) places a strong emphasis on efficient management of resources. GWCCA, which includes the Georgia World Congress Center, Georgia Dome, and Centennial Olympic Park, was the launch site of the Downtown Atlanta Zero Waste Zone in 2009, which was the catalyst for the campus to begin composting kitchen food waste. Additionally, the exclusive food service operator of the GWCCA campus, Levy Restaurants, works with local organizations to donate excess food from events. Since 2010, the GWCCA campus has diverted more than 14 million pounds of material from landfills through recycling, composting, donations, and reuse.
---
Great Lakes Region (Region 5)
The Field Museum
Chicago, Illinois
The Field Museum, a natural history museum in Chicago, has multiple systems in place to divert food scraps and other biodegradable/plant-based materials from landfills. The Museum has composting bins in its two in-house restaurants, which when combined, serve over one million meals per year. The restaurants also compost from their back-of-the-house operations, ensuring that food scraps from meal preparation do not end up in the landfill.
There are also composting bins and educational materials for the school cafeteria space, the Siragusa Center. This area serves between 50,000 and 80,000 students a year. Finally, there are composting bins serving five staff areas: The Exhibitions Department, the Division of Science & Education (2), the ground floor Administration offices, and as of September 2017, the Volunteer Center.
The museum's best moment of success was seeing their waste to landfill total decrease by over two thirds in three years. It helped the museum reach Leadership in Energy and Environmental Design (LEED) gold certification for Existing Buildings: Operations and Maintenance, an incredible feat for a nearly century-old building containing 30 million objects and specimens.
Green Music Fest 2016
Chicago, Illinois
In 2016, Green Music Fest policies and initiatives continued to demonstrate a fierce commitment to the highest standards of environmentally and socially responsible practices, with notable positive impacts. Prominently placed, high-visibility Eco Stations staffed by Eco Educators inspired, educated and assisted 20,000 attendees with proper separation of compostable and recyclable items, while behind the scenes, Eco Captains maintained proper material sorting with the vendors and crew.
This Eco Education, complemented by the certified compostable serviceware requirement of festival food and beverage vendors, yielded 760 pounds of wasted food and organic material recovered for composting. These efforts contributed to 89 percent waste diversion rate, a 26 percent increase from 2015, as well as 6.24 tons of carbon dioxide (CO2) emissions avoided. Green Music Fest's Community Outreach Tent, a free platform for organizations to showcase their initiatives and impacts and inspire positive change in the lives of festival goers, offered fans the opportunity to sign up for residential compost services with local organics haulers, growing food recovery beyond the event.
Barfly Ventures - HopCat Broad Ripple
Indianapolis, Indiana
BarFly Ventures is not your average bar and restaurant group. With 17 locations like HopCat Broad Ripple throughout the Midwest, sustainability is a central part of their everyday business. BarFly works to compost all food scraps, coffee grounds, napkins, paper towel, and spent grain from brewing operations. They also source all compostable products such as straws, to go boxes, cups, lids, cutlery and bags, all made from renewable resources and plants.
In 2016, BarFly started a program at all of their locations to donate any extra food from beer dinners or monthly features to local Feeding America food banks.
Through composting efforts in 2016, BarFly successfully diverted 3,800 cubic yards of food and organic waste from landfills and incinerators from their 17 restaurant locations. 
All employees are trained on the waste diversion program from their first day, which includes the companywide color-coding system, signage and decals that illustrate where waste belongs, and on a regular basis, the team discusses their sustainability efforts and areas to be improved. The teams also have the opportunity to visit their local recycling or composting facility to see where their waste is going and what exactly happens to it. These company-wide efforts have led to an industry leading 90 percent diversion rate across 14 cities and seven states.
Central Michigan University
Mount Pleasant, Michigan
Central Michigan University's (CMU) 360-degree composting partners are Aramark, an EPA 2030 Champion, and Morgan's Composting Inc. Our partnership collects, transports, and turns food waste into a rich soil amendment used on CMU grounds. Aramark collects pre- and post-consumer food waste from five commercial kitchens. CMU transports the waste to Morgan's Composting. Morgan's designs a specific compost for CMU that is provided as a soil amendment. This video shows the partnership in action Exit.
Students started CMU's food recovery program in 2010 by collecting food waste in 5-gallon buckets. The compost made from the waste was used in student gardens. The program recovered over 70 tons a year. By 2013, CMU contracted with a commercial hauler to transport both pre- and post-consumer food waste to Morgan's Composting. Today CMU is its own hauler, and transports over 354 tons of food waste a year. The program pays for itself by being less costly than the landfill. Solid waste pickups for commercial kitchens went from 8 yard containers picked up 6 days a week to no solid waste, eliminating the waste containers altogether. This year's cost is $49.75 per ton for composting compared to landfill costs of $93.13 per ton.
Saint Paul River Centre/ Xcel Energy Center
Saint Paul, Minnesota
As a combined convention center and National Hockey League (NHL) arena, Saint Paul RiverCentre and Xcel Energy Center is dedicated to food recovery and diversion. These efforts are made possible through regular back and front of house composting programs, as well as donation programs with local food banks. Four years ago, Saint Paul RiverCentre initiated a "Green Team" for food focused events. The team consists of 20 to 40 operations and event management members that communicate the plan to exhibitors, set up multiple sustainability stations, assist with proper disposal choices and work with a local food bank to collect eligible food for the local community.
The largest event involving the Green Team is the annual SUPERVALU National Sales Expo, where multiple full-sized grocery stores are temporarily set up in Saint Paul RiverCentre. The community benefit of donating the leftover food from this event and diverting food from the landfill was readily apparent. All parties involved with coordinating the event agreed that it was both practical and worthwhile to donate as much leftover food as possible and try to compost and recycle the remaining items. The venue collaborated with SUPERVALU to coordinate the local food bank efforts, and a local football team helped with collection and transfer of the donated food. The food bank then received the donated food and weighed it as part of their normal intake process. This was a true community effort by the community, for the community.
The Kroger Company
Cincinnati, Ohio
Kroger is committed to ending hunger in local communities and eliminating waste across the company by 2025. As a large food retailer and manufacturer, Kroger is uniquely positioned to responsibly manage the food that they source and produce. Their first priority is to direct safe, wholesome food that can no longer be sold to feed hungry families in local communities. 
As a result of Kroger's industry-leading perishable donations program, 69 million pounds of food—the equivalent of more than 57.4 million meals— was donated from Kroger stores to local food banks last year. In 2016, Kroger also executed an enterprise-wide waste diversion initiative and extended their food waste recycling programs to 1,445 stores across the country. As a result, Kroger diverted 164,000 tons of organics from their stores and manufacturing plants to composting facilities, anaerobic digestion and animal feed programs. Kroger's food waste reduction efforts are helping create communities with zero hunger and zero waste.
---
Midwest Region (Region 7)
Drake University - Next Course Food Recovery
Des Moines, Iowa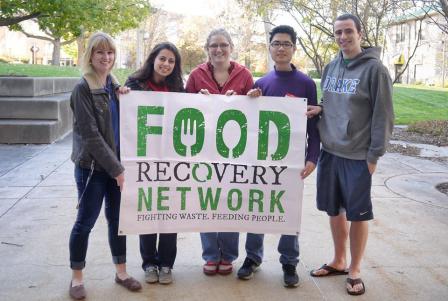 Next Course Food Recovery Program at Drake University began in 2014 when current president, Sara Hillring, saw a need to address university food waste. She helped create Next Course in her first year at Drake University. Since then, it has grown into an official student organization that serves the Drake University and the Des Moines, Iowa communities. Next Course is a member of Food Recovery Network (FRN) and works with Sodexo on composting and food waste prevention. Recovered food is donated to the Central Iowa Shelter and Services, YMCA, Hawthorne Hill, Children and Family Urban Movement and Hope Ministries.
Excess food is gathered from the Hubbell Dining Hall, activities such as Drake's Relay Week and catered Drake University events. In 2016, Next Course joined the U.S. EPA Food Recovery Challenge. In one year, they diverted 2.9 tons of food waste on campus. Next Course donates wholesome, excess food to provide nutritious meals to people in need. In addition, they utilize social media to build awareness of food waste and its environmental impact.
Food Rescue Partnership
Moline, East Moline, and Rock Island, Illinois; Davenport and Bettendorf, Iowa
The Food Rescue Partnership focuses on education, awareness and the formation of partnerships through tracking stakeholder engagement, formed partnerships and community outreach activities, aiming to form and maintain relationships between community stakeholders to rescue food for its best possible use. The partnership also provides monthly food rescue education and awareness to the community, and continually looks to leverage existing, relevant, and recognized sources and authorities for the more up to date information to incorporate into their message.
As an FRC endorser, the partnership has increased the number of stakeholders, increased the number of donor-recipient relationships, increased both the number and geographic reach of education and awareness programs, and increased community visibility through in-person presence at community conferences and showcase events in addition to online, print and broadcast media. 
Grinnell College
Grinnell, Iowa
Grinnell College has been successfully participating in food recovery efforts since its initiation in the fall of 2013. Their program recovers thousands of pounds annually from the dining hall and local businesses. Food is distributed to people in need at the First Presbyterian Church and a nonprofit called Station Clubhouse. Rebecca Wong, Program Manager, states that, "Feeding people with high-quality, nutritious food that would otherwise be wasted just made sense. Being able to see the people you help on a weekly basis made it all the more rewarding."
In 2016, Grinnell College diverted over 8,000 pounds of food from the landfill. The program has also improved its efficiency by recovering more meals per week. They started recovering 6 meals a week with one distribution day and increased efforts to recover 12 meals a week with 4 distribution days. Grinnell College is located in a rural area, with one food bank accepting non-perishable items in town, resulting in a challenge to distribute perishable foods. Therefore, they had to be creative and find local partners who would be able to host distributions. Establishing these community partnerships has been crucial to their success, as well as establishing connections with key volunteers and supporters. Increased awareness of the college's food recovery efforts has allowed the program to work. 
Iowa Waste Reduction Center (IWRC): Works with K-12 Schools to Reduce Food Waste
Cedar Falls, Iowa
Food waste reduction in Iowa is a priority for the Iowa Waste Reduction Center (IWRC). Since 2012, the center has focused on working with industrial, institutional, and commercial entities. IWRC has also shown a strong interest in understanding K-12 schools and reducing their wasted food. IWRC works with 29 schools, spanning 12 school districts, to provide waste audits, observe food management practices and make recommendations to prevent and reduce food waste, with an emphasis on learning what gets thrown in the garbage daily. The IWRC conducted the following work with select Iowa schools:
Participating schools receive estimated potential savings in disposal costs if their food waste is diverted from the landfill. They also receive projected reductions in greenhouse gas emissions generated by the school's food waste. Recommendations are made to reduce school food waste, such as composting, repurposing food, inventory management, student involvement and establishing share tables for uneaten, unopened foods for reuse and/or donation. IWRC's work and data collected showcases the impacts of reducing food waste in Iowa's K-12 schools and sparked interest in many institutions to learn about their food waste and what they can do to reduce, recycle, and recover it.
Johnson County Department of Health and Environment
Olathe, Kansas
The Johnson County Department of Health and Environment (JCDHE) has been a member of EPA's Food Recovery Challenge (FRC) since 2013. One of the major components of JCDHE's food recovery program is to ensure that enough outreach and education is provided to schools to decrease contamination rates in compost. The Department has found that one of the most common contaminants in compost is straws. Straws are an unnecessary expense for schools. The Department also makes sure to advocate for source reduction at schools, often in the form of changes in purchasing.
JCDHE believes that its work with the Shawnee Mission School District has direct application for strategies that apply to other K-12 schools.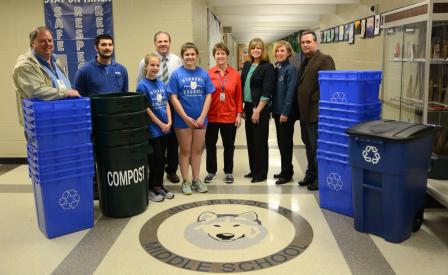 JCDHE and the school district found that standardizing and improving signage on bins has been effective in reducing contamination as well as encouraging waste diversion. JCDHE suggests that each bin have a dedicated color – blue for recycling, black for waste sent to the landfill, and green for compost. JCDHE also suggests that organizations look at what they are spending and why. The Department believes that collaborations with food service and custodial staff has been a key factor in the success of diverting food from landfills.
Finally, JCDHE also advises schools to conduct at least a week of surveying before beginning food recovery efforts. Separating liquids from other waste streams so that the additional weight does not need to be paid for is a best management practice that has resulted from location surveys.
Shawnee Mission School District
Johnson County, Kansas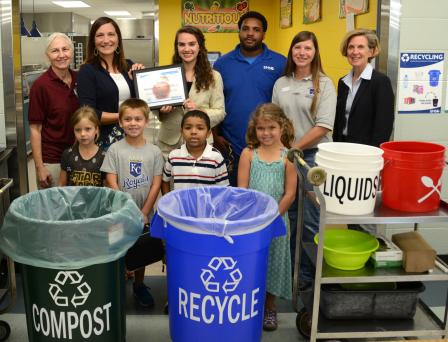 While the amount of waste coming from lunchrooms has been increasing for years, Shawnee Mission School District is working aggressively to change this trend through a strategic partnership with Johnson County Health & Environment Solid Waste Division. The grassroots effort, initiated by students and PTA members at Briarwood Elementary, has grown into a program at 32 elementary, middle and high schools. By the end of the 2018 school year all 50 Shawnee Mission schools and administrative centers will be on board.
Shawnee Mission School District's method is simple, color-coded buckets, bins and signage provide visual cues to guide students and staff. The school district is credited with reducing waste at the source through efficiency and procurement. Reusable flatware and trays have replaced disposables. Food is served in compostable cardboard boats. Water dispensers and paper cups replace plastic water bottles. Students are encouraged to "Take what you want. Eat what you take." After lunch, kitchen staff compost the small amount of food that cannot be re-served. 
---
Green Dining Alliance
St. Louis, Missouri
The Green Dining Alliance (GDA) has always encouraged their member restaurants to minimize their food waste by reducing portion sizes and composting food waste. Many of the GDA restaurant members compost, diverting more waste from landfills and reducing more greenhouse gas emissions than those restaurants who are only recycling. One GDA member is an Asian-cuisine restaurant that has an all-you-can-eat buffet served Dim Sum style. Guests are offered small portions of everything on the menu but if they want more food, they have to ask for it. Customers can have as much as they like, but they don't get more than they need, reducing the waste that is typical of buffets. 
Kansas City Chiefs
Kansas City, Missouri
The Kansas City Chief's Organization wanted to be a positive example for recycling and sustainability efforts within their community, so they created the "Extra Yard for the Environment" sustainability committee to educate their fans on environmental issues, and have diverted more 1,500 tons of materials from landfills through these efforts. In addition to waste diversion, the Chiefs have focused on energy efficiencies, glass recycling, and broadening recycling efforts, and are well on their way to having a positive environmental impact in Kansas City and throughout the region. Since 2012, the Chiefs and its vendors have diverted more than 600 tons of food from concession stands into composting and donated more than 24 tons of food to those in need.
Mid America Regional Council (MARC)
Kansas City, Missouri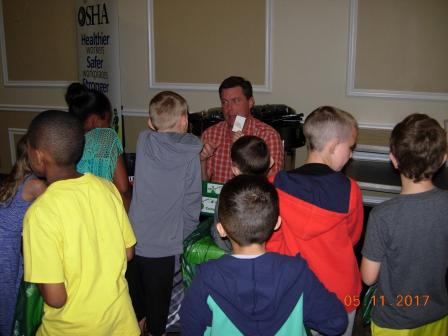 The Mid-America Regional Council (MARC) Solid Waste District serves five counties in Missouri and cooperates with four counties in Kansas, all within the Kansas City metropolitan area, an area that includes 119 local city governments. MARC became a Food Recovery Challenge endorser in 2015 and is very active in promoting the sustainable management of food.
MARC funds food recovery and recycling grants in the Kansas City Metro area and works to increase recovery awareness. During 2017, five of twelve grants funded by the District supported food recovery activities ranging from establishing food recovery programs in K-12 schools, composting and raising business and public awareness about food recovery.
The District recently added a new wasted food website page to Recyclespot.org. The page contains useful information for homeowners on how to reduce the amount of wasted food and also encourages organizations to join the Food Recovery Challenge.
Another key objective of MARC is to share food recovery information through social media. In 2016, MARC shared 35 Facebook posts that generated more than 13,800 impressions and 25 tweets generating more than 6,500 impressions.
MARC also presents, or invites other organizations to present, on wasted food at meetings and conferences. Finally, MARC sponsors the Kansas City Environmental Educators Networks (KCEEN). KCEEN is a group of individuals and organizations focused on enhancing environmental education in K-12 schools. MARC established a KCEEN sub-committee on food recovery. More than half of EPA Region 7's Food Recovery Challenge participants joined the Challenge as a result of MARC and KCEEN's efforts.
St. Louis Cardinals
St. Louis, Missouri
In 2016, the St. Louis Cardinals baseball team initiated a variety of green measures, including recycling, pollution prevention and reducing wasted food at Busch Stadium. Sport teams and venues across the nation are encouraging Americans to protect the environment and are sharing simple actions people can take to make a difference.
Over the past five years, the Cardinals took advantage of EPA technical assistance to achieve food recovery goals, use a data management system, and reduce food disposal costs. In 2016, the Cardinals and their concessionaire, Delaware North, diverted approximately 217 tons of wasted food by composting and donated approximately 0.5 tons to Operation Food Search, which helps feed those in need in the St. Louis community.
The Cardinals are also members of the Green Sports Alliance. Since launching nationally in March 2011 with six professional teams and five venues as founding members, the Alliance has grown to approximately 350 professional and collegiate teams and venues. Members are integrating environmental sustainability into their core operations and engaging fans in the process.
---
Mountains and Plains Region (Region 8)
Aurora Public Schools
Aurora, Colorado
Fifth grade students in Mrs. Shelley Jacobs' class at Jewell Elementary in Aurora Public Schools have taken the initiative to research the challenges, barriers and feasible solutions to food waste in their school's cafeteria during lunchtime. Through an innovative and real-world approach, Mrs. Jacobs used a cross-curricular model to incorporate literacy, math and writing standards to create an engaging learning experience for her students centered on food waste in the school's cafeteria.
Students collected data in a variety of ways to gauge their understanding of the big picture. They conducted peer-to-peer interviews and surveys of desired and undesirable menu items, weighed waste in the cafeteria with food grade scales, analyzed contents of waste to reflect student habits, kept tallies of "least-liked" and "most-liked" foods and compared home lunch to school lunch options. All the while, students kept a food waste journal to help organize thoughts on how to change behavior in the school, not only the students' behavior but the adults' behavior as well. As more and more data were collected, students were also given reign to research feasible solutions.  These solutions and recommendations were incorporated into a final essay which was shared with the kitchen staff.
Aurora Public Schools districtwide is continuing to lead by example as an EPA Food Recovery Challenge Member in the areas of food donation, compost collection, and education.