About the 2018 Food Recovery Challenge National Award Winners
The 2018 Food Recovery Challenge national award winners shared details and quotes about their wasted food prevention and diversion activities, and about their awards with EPA. Read about their accomplishments and how they achieved them.
On this page:
---
Sprouts Farmers Markets: 256 Tustin
Tustin, California
Data-driven Winner, Grocers
Sprouts Farmers Market is committed to eliminating food waste. In 2017, Sprouts Farmers Market store #256 in Tustin, California diverted 57 tons of food to support local families in need. That food would have otherwise gone to waste. The store also composted an estimated 156 tons of food waste, helping to recycle nutrients and avoid landfill emissions. As a company, in 2017, Sprouts reached a diversion rate of 55 percent nationally and has committed to a 90 percent diversion rate by 2020.
"At Sprouts, we integrate food waste diversion programs across store operations so we can alleviate hunger in our local communities and return valuable nutrients back to the soil. We're proud to participate in EPA's Food Recovery Challenge and are grateful for our food bank and business partners who join Sprouts in eliminating food waste in the U.S."  - Justin Kacer, Sprouts Sustainability Specialist.
---
California State University, Northridge
Northridge, California
Data-driven Winner, Colleges/Universities
At California State University, Northridge (CSUN), CSUN Dining collaborates with the Institute for Sustainability and the campus waste hauler to collect and divert pre- and post-consumer food scraps from the landfills. The pre-consumer food waste is turned into organic compost at the campus compost site for use at the CSUN Food Garden. The post-consumer food waste is taken to a local compost facility and turned into rich fertilizer. Since participating in EPA's Food Recovery Challenge, over 267 tons of pre- and post-consumer food waste on campus have been collected and diverted from the landfills. Working with the CSUN Food Recovery Network, over 16,000 pounds of food on campus have been recovered and donated to local non-profit organizations.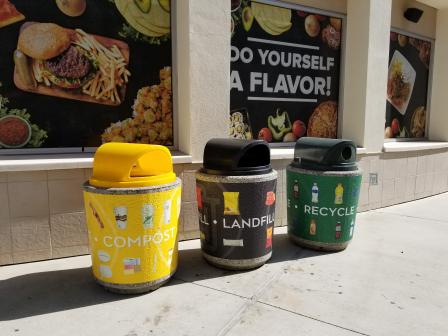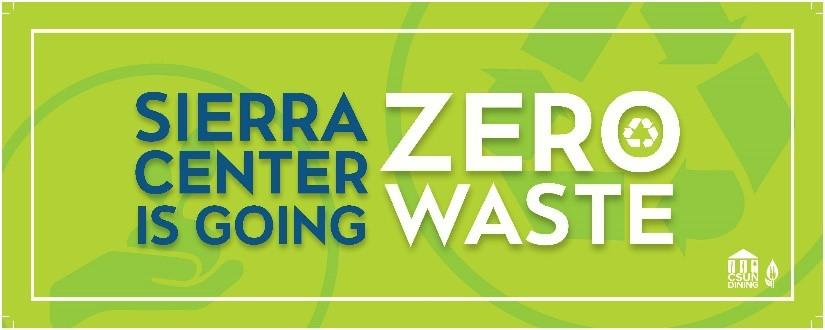 In 2017, the Zero Waste initiative at CSUN was launched to convert the Sierra Center on campus into a zero-waste facility. The Sierra Center is a three-story building home to the Marketplace, Freudian Sip Coffeehouse, Matador Mercado convenience store, and The University Corporation administrative office. To raise awareness about the Zero Waste initiative, CSUN Dining has made available for purchase reusable utensils, tumblers, water bottles, and silicone straws.
---
Shawnee Mission School District - Christa McAuliffe Elementary School
Lenexa, Kansas
Data-driven Winner, K-12 Schools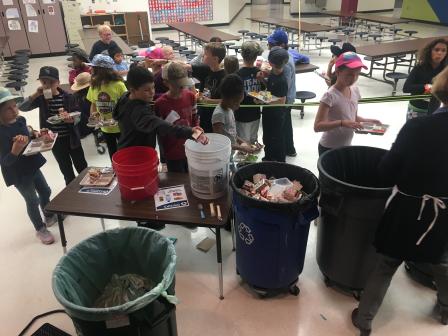 Christa McAuliffe Elementary School initiated cafeteria composting and recycling in the Shawnee Mission School District in Lenexa, Kansas during the 2015-2016 school year. The program was initially launched by the head custodian, school principal, and cafeteria supervisory staff. Through the efforts of the head custodian, the school improved its recycling and composting equipment and signage during the 2017-2018 school year and saw a great improvement in its recovery efforts from 5,625 pounds of food waste composted during the 2015-2016 school year to 11,875 pounds composted in calendar year 2017. [Note: the school shifted to tracking food waste composted on a calendar year cycle starting in 2017.]
The Shawnee Mission School District Food Service also helped the school with the elimination of Styrofoam and straws. Food was served on compostable trays with paper boats for individual servings. Water was served in paper cups to eliminate plastic water bottles. Milk and juice cartons were recycled. Often, up to 70 percent of cafeteria waste was diverted from the landfill and recycled or turned into compost that the Shawnee Mission District school gardens used in growing food.
"Once we got the ball rolling initially, the kids really took ownership of the opportunity. Our cafeteria supervisory staff also jumped on board and were willing to take the time to organize a positive set of expectations that the kids were very willing and able to follow. This level of success would never have been possible without the team effort showed by Mr. Weismiller [the head custodian], the students, and the cafeteria staff. They deserve all the credit." - Michael Orr, Christa McAuliffe Elementary School Principal
---
Seattle Mariners/Safeco Field
Seattle, Washington
Data-driven Winner, Sports and Entertainment Venues
"The Mariners have a powerful platform that when used correctly can impact our communities for generations to come. And we take this responsibility seriously.  When it comes to sustainable food management the Mariners strive to improve upon our achievements and promise to continue to do so in years to come." -  Trevor Gooby, Senior Vice-President of Ballpark Operations, Seattle Mariners
Sustainability is a crucial part of the Seattle Mariners' mission. In 2017, the baseball team was awarded Major League Baseball's Green Glove for leading the way with the League's highest waste diversion rate at the ballpark, Safeco Field. Every year, over two million people pass through the ballpark's gates, and a lot of food as well. As closing the loop is an integral part of the ballpark's sustainability programming, it is important to donate food first before composting it. In 2017, the Seattle Mariners/Safeco Field donated 6,465 pounds of surplus food to various local food banks in Seattle such as The Salvation Army. This is in addition to the 758 tons of food waste composted in 2017, equating to a 96 percent diversion rate. Also, produce from Safeco Field's Urban Garden was utilized in various menus at the ballpark to promote the concept of Field/Farm to Table. Responsible food management is an important element in any organization's sustainability initiatives, and the Seattle Mariners/Safeco Field will continue to devote significant efforts to this.
---
MGM Resorts International - Bellagio Hotel and Casino Las Vegas
Las Vegas, Nevada
Data-driven Winner, Hospitality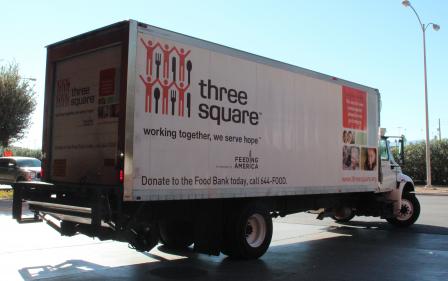 As one of MGM Resorts International's 28 hotel destinations, the Bellagio Hotel and Casino in Las Vegas, Nevada has played a major role in the company's overall goal to reduce food waste. From 2007 to 2017, MGM Resorts International repurposed over 120,000 tons of food waste to pig farms where it was turned into feed for livestock. In 2017, the Bellagio Hotel and Casino Las Vegas diverted 1,904 tons of food waste to pig farms, a 33 percent increase from 2016, and a 378 percent increase from 2015.
The hotel has also addressed reducing food waste through employee outreach and education. In hosting several green fairs for employees, the Bellagio Hotel and Casino provided tips on how one could contribute to reducing food waste on the job and at home.
Additionally, the Bellagio Hotel and Casino implemented a new program to donate unserved food from hotel events, mini bars, and the hotel's warehouses to the Three Square Food Bank in Las Vegas. Through this innovative program, the hotel donated 6,000 pounds of food, the equivalent of 5,000 meals, to help those who are food insecure in the Southern Nevada community.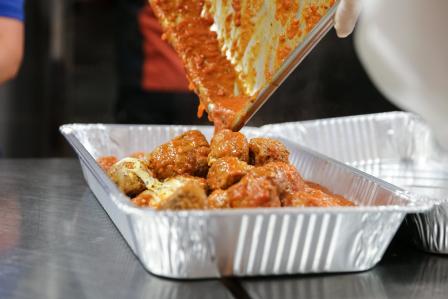 In 2017, the Bellagio Hotel and Casino also spotlighted some recycling efforts which have had great success. The amount of used cooking grease collected was significantly increased simply by switching to a new recycling partner. And an oyster shell recycling program in the hotel's restaurants saved shells that would have otherwise been sent to the landfill. By collecting over 12,600 pounds of empty oyster shells from its restaurants and donating them to efforts to replenish oyster habitats in the Chesapeake Bay, the hotel is helping to improve the water quality of the Bay. Oysters act as a natural filtration system by removing particles and pollutants that decrease water quality.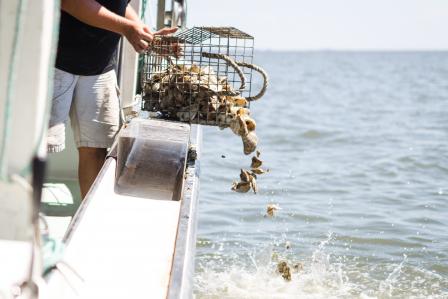 ---
City of Philadelphia - Department of Prisons
Philadelphia, Pennsylvania
Data-driven Winner, State, Tribal and Local Government
"A comprehensive green technologies program will help to prepare the returning citizen with gainful employment; while aiding in a successful integration back to the community." - Laura R. Cassidy
The Philadelphia Department of Prisons (PDP) consists of six facilities with an average daily inmate population of 8,250 and approximately 2,600 employees (2017). In 2017, the PDP collected approximately 44.34 tons of food waste from two of its facilities - the Riverside Correctional Facility and House of Corrections Facilities. The food waste was separated and processed into compost at the Philadelphia Department of Prisons, saving the city an average of $28,000 per year in landfill fees. The finished compost was donated to the local community as well as used in the Philadelphia Prisons Orchard Program. Previously, all that food waste had been sent to a landfill.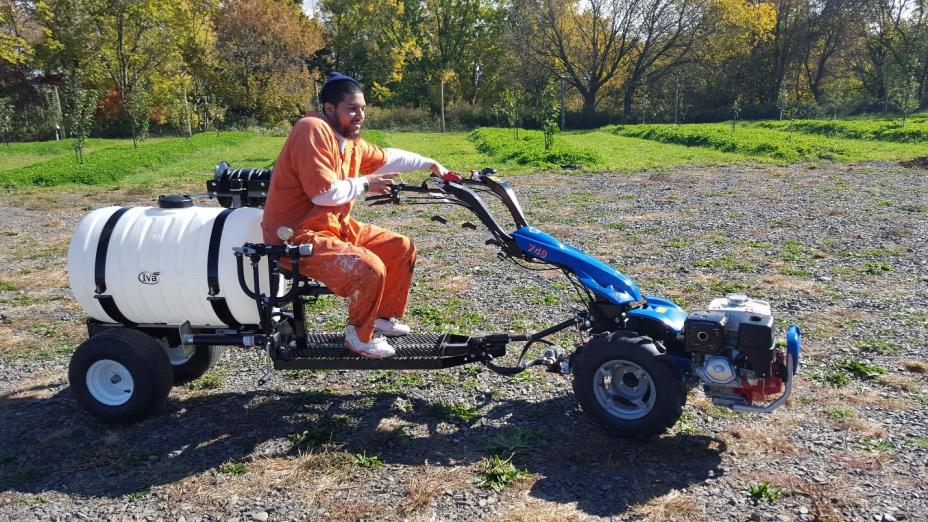 Since 2011, PDP has had a comprehensive vocational training program for participating inmates. This training program works with the PDP Orchard, consisting of over 200 fruit bearing trees. The fruit produced is consumed within the PDP prisons, in addition to being donated to city organizations. As part of the program, PDP has also partnered with Temple University in Philadelphia and the Pennsylvania Horticultural Society to provide classroom instruction for participating inmates in composting and urban land care. The Philadelphia's Public Defenders Office has been involved as well. Once a participating inmate completes the PDP vocational training program, that person may be eligible for early release from prison. The Philadelphia's Public Defenders Office has been involved as well and there are benefits to a participating inmate completing the PDP vocational training program. Some have gone on to receive paid internships in composting and land care in the community.
Since the initial grant from EPA in 2011, the Philadelphia Department of Prisons has secured additional grant funding from the City of Philadelphia's Office of Sustainability. This additional funding had been allocated for the expansion of PDP's composting program. The expansion will allow all the food waste produced by the PDP facilities to be composted.
---
ProduceGood
Encinitas, California
Data-driven Winner, Non-Profits
ProduceGood is working in San Diego County, California to divert excess produce from the landfill by feeding it to those in need. In 2017, ProduceGood rescued 86,000 pounds of food, which was donated as 258,000 fresh produce servings for individuals in need. Through 176 harvesting events in 2017, ProduceGood diverted 43 tons of food from the landfill and avoided 32 tons of greenhouse gases. This reduction in waste is particularly impactful because it converted what was otherwise unwanted food into fresh produce to benefit the 500,000 food-insecure San Diegans.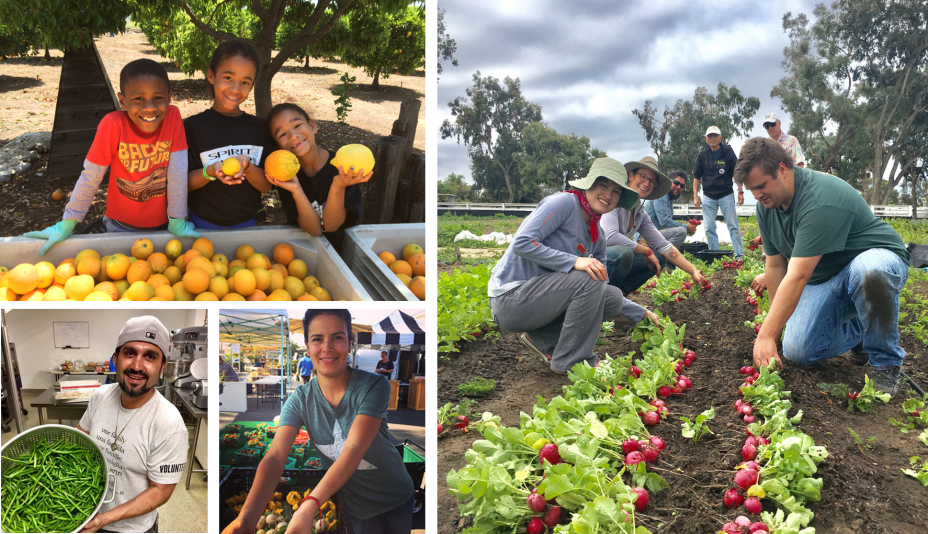 The task of gleaning excess produce is accomplished through relationship building with San Diego farmers and backyard citrus growers. ProduceGood staff coordinate 36 volunteers a week who harvest, weigh, and crate the surplus food to prepare it for distribution to local feeding agencies.  In 2017, ProduceGood built the "Charitable Fresh Produce Provision Network" of large and small receiving agencies in San Diego that either distribute produce or feed it directly through their facilities to those who are food insecure. The key to ProduceGood's success is aligning the timing so that the source of the food is connected with the need, as close to the day of rescue as possible in order to optimize cooking and eating potential.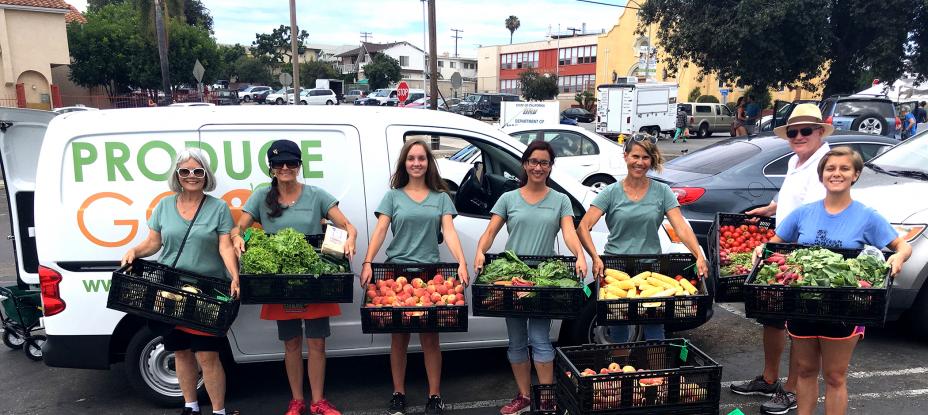 ---
The Forge Restaurant at Montgomery Bell State Park
Burns, Tennessee
Narrative Category Winner, Source Reduction
The Forge Restaurant at Montgomery Bell State Park's Inn and Conference Center in Burns, Tennessee has worked diligently to implement a food recovery program that diverts, donates and composts food waste as much as possible. The restaurant implemented several methodologies to improve the overall efficiency of their processes, used source reduction techniques to reduce the bulk of food waste created and used reuse techniques to catch any remaining food waste. Their successful methods included a "just-in-time" purchasing system, improved storage and organization techniques, reduced buffet options, smaller serving utensils, modified menus and serving portions, flexible menu planning and repurposing leftovers.
Montgomery Bell State Park, within which the restaurant is located, has benefited from park leadership who have been instrumental in educating employees about the diversion and donation process and the importance of the food recovery program for sustainability. The park employs approximately 115 individuals who are all trained on the importance of sustainability to the park's mission. The park receives over 900,000 visitors a year and diverted 57 tons of food waste in 2017 (with over 47 tons diverted by the restaurant) by source reduction, donation, and composting efforts, thus saving the park approximately $4,000 due to less frequent trash pickups and less tonnage per pickup. Food donations are made possible with the help of a local philanthropy group, Hearts and Hands, in Dickson, Tennessee. The finished compost being produced from the food waste is also being used throughout the park which will result in additional cost savings.
---
University of Texas at Arlington
Arlington, Texas
Narrative Winner, Leadership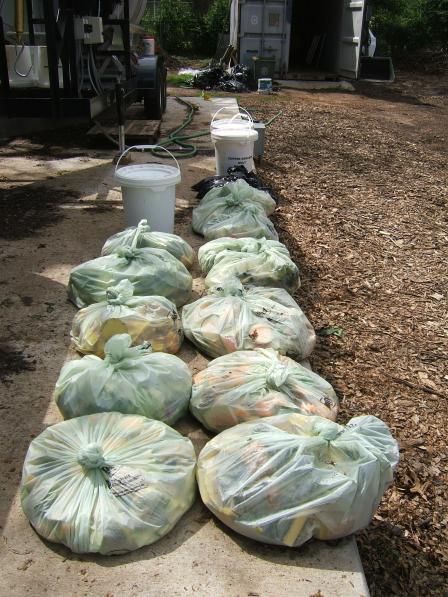 The University of Texas at Arlington ("UT Arlington") recognizes the importance of minimizing food waste on its campus, and in 2017 implemented the following efforts:
Trayless dining service;
Project Clean Plate, which promotes food waste awareness on campus;
The Trim Trax Program which tracks, measures and reduces kitchen waste;
An on-campus dietitian that provides tips to students on proper portion sizes to reduce excess food;
An on-campus composting program which collects pre-consumer food waste from campus. (89,352 pounds of compostable material were collected from UT Arlington kitchens in 2017);
A pop-up farmers market hosted by UT Arlington Dining Services once a semester to provide students and faculty with a source of fresh produce;
An outreach and education campaign where leftover food in the dining halls was weighed when students brought their plates to the conveyor belt for washing; and
A Human Ecology of Food class which helped students to think more about food. One student said: "The Human Ecology of Food is a life altering course. The professor encourages dialogue between the students, which greatly helps the expansion of the mind by the introduction of different experiences due to different background. Instead of having straight answers for the world's food problems, the professor encourages us to think critically. We were introduced to viable solutions and how we could adapt them to our lifestyles. The information that is presented is fascinating and makes you think twice about your relationship with food."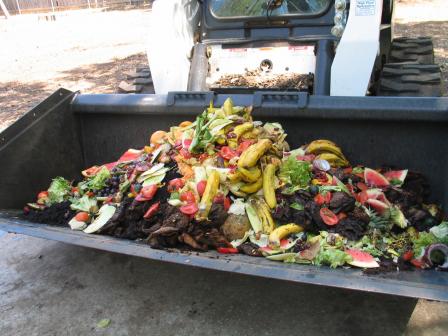 "Reducing food waste has economic, environmental and social benefits," said Meghna Tare, UT Arlington's executive director of sustainability. "Many sustainability initiatives focus on cost savings, but at UTA [UT Arlington] we tap into the moral imperative of sustainability. Students attending a university that places high value on sustainable education and operations are more likely to take this mindset with them to help shape the future of the companies where they work and the community where they live."
---
Food Forward
Los Angeles, California
Narrative Winner, Innovation
Food Forward, a four-time EPA Food Recovery Challenge awardee, in Los Angeles, California, fights hunger and prevents food waste by rescuing fresh, surplus produce and connecting it to those in need via local hunger relief agencies.  It rescues nutritious fresh fruits and vegetables from over 730 backyards, farms, and orchards; 283 farmers at 24 weekly farmers markets; and over 170 wholesale produce vendors.
In 2017, Food Forward's Wholesale Produce Recovery program rescued 17.2 million pounds of perfectly edible fresh fruits and vegetables otherwise destined for landfill, a 25% increase over 2016. This growth allowed the launch of a new model of fruit and vegetable distribution directly to clients – the produce "pop-up." Food Forward began community-driven produce pop-up distributions in South Los Angeles, Inglewood, and Simi Valley, California once or twice a month, in partnership with local agencies (Watts Labor Community Action Committee, Social Justice Learning Institute, and Simi Valley Community Garden). Over the course of 2017, Food Forward recovered and donated over 300,000 pounds of surplus produce to those in need through this innovative model, free of charge. The organization overcame the challenges of engaging and coordinating hundreds of community volunteers to sort and distribute food in a pop-up setting, transporting 7,000-15,000 pounds of 8 different types of fruits and vegetables to each distribution event, and educating their service communities about food rescue.
"The Produce Pop-Ups have given Food Forward staff and our corps of high-capacity volunteers a chance to partner with some of LA's (Los Angeles) most dedicated non-profits to help feed food insecure individuals in some of our region's highest need areas. For the first time, our volunteers stand on the front lines and distribute healthy, nutritious produce to our recipients. They also help prepare the small amount not fit for consumption for compost. It's truly an honor to dig into these unique collaborations and to take this virtuous circle to completion." – Rick Nahmias, Founder/Executive Director, Food Forward.

---
Andover Public Schools - Green Schools Andover
Andover, Massachusetts
Narrative Winner, Education and Outreach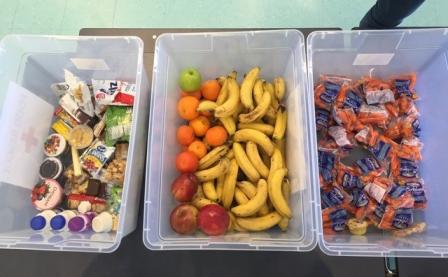 Green Schools Andover in Andover, Massachusetts is a group of local advocates that works with the Andover public schools to educate students and the school community on school lunch waste and food recovery. The group began to introduce share tables at Andover public schools in 2017 as a pilot program to recover unopened, wholesome food that was not being eaten by students and was being thrown away. The group also began diverting schools' food waste to composting. Both the share tables and composting efforts began in one Andover, Massachusetts school, and over a two-year period expanded to all ten Andover public schools, representing 6,037 students.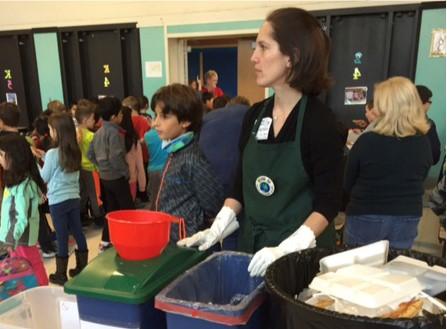 Green Schools Andover also engaged in education and outreach efforts regarding the food waste occurring in the Andover public schools, and the opportunities to recover wholesome food to feed people and divert food waste to composting. Outreach included presentations to schools and town officials; educating students at the 10 Andover public schools; using social media; sharing the "Town of Andover School Recycling Standard Operating Procedure" via email; writing articles and blogs in local news outlets about the share tables at schools; participating with the Massachusetts Food System Collaborative; and drafting Bill S-292 in the Commonwealth of Massachusetts to promote food recovery initiatives at Massachusetts schools.
In 2017, 10 Andover public schools diverted 226 tons of food from the local incinerator with 217 tons of food waste diverted to compost and 9 tons of food recovered by share tables and donated to local non-profit organizations. Working with 7 schools in neighboring North Andover public schools, 19 tons of food was also rescued.
Through the education and outreach work of Green Schools Andover, several other town school programs outside of Andover achieved results in 2017 and replicated efforts, and several school programs across the country are poised for results in future years.
---
Sodexo
Gaithersburg, Maryland
Narrative Winner, Endorser
As a food service provider and endorser of EPA's Food Recovery Challenge, Sodexo has committed to eliminating avoidable waste by 2025. To address the highest tiers of EPA's Food Recovery Hierarchy, Sodexo's global food waste strategy prioritizes prevention along with donation of any surplus food.
Sodexo's objective is to ensure that all Sodexo sites progress towards circular economy principles, operating in a system where the value of resources is not lost, and every opportunity to optimize, reuse, recycle, and repurpose is acted upon and integral to the way business is conducted.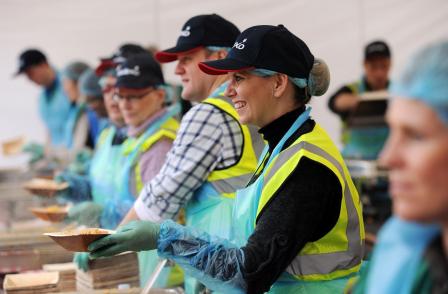 Deploying WasteWatch (a technology powered by LeanPath©) at all applicable Sodexo sites globally by 2025 will help prevent food waste from being created. WasteWatch combines sustainability and efficiency through an automated food waste tracking and analytics platform. Sodexo employees and managers follow a measure-analyze-optimize-empower process to track food loss and waste and change behaviors on site to cut food loss and waste in half.
Additionally, through partnerships with the Food Recovery Network, The Campus Kitchens Project, and hundreds of local anti-hunger partners, Sodexo sites recovered 944,264 pounds of surplus food in 2017.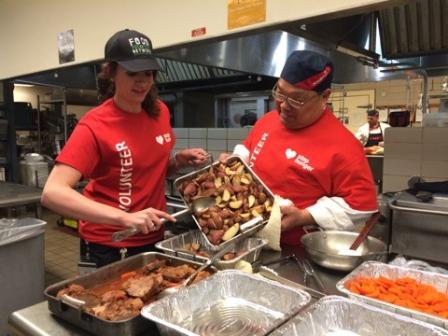 "Preventing food waste is a top priority at Sodexo because of the huge financial, societal and environmental costs. However, when there is surplus food we want to ensure it is donated to organizations who share our commitment to "Stop Hunger," a global program where Sodexo leverages its assets to help feed hungry neighbors. Our managers are encouraged to identify such organizations in their own communities." Ted Monk, VP Corporate Responsibility, Sodexo North America and Board Member, Food Recovery Network.
---
Tennessee Department of Environment and Conservation
Nashville, Tennessee
Narrative Winner -- Honorable Mention, Endorser
"The Get Food Smart TN campaign is leading the charge of addressing food recovery in Tennessee. We want to encourage all Tennesseans to buy what you need, eat what you buy, and share what you don't. From farmers who grow our food to homes that prepare it, all Tennesseans benefit from reducing food waste." – Tennessee Governor Bill Haslam
The Tennessee Department of Environment and Conservation (TDEC) works to enhance the quality of life for citizens of Tennessee and to be stewards of the natural environment. In 2017, as an Endorser in EPA's Food Recovery Challenge, TDEC made significant commitments to food recovery, waste reduction, and diversion by developing programming and providing technical assistance, funding, and education.
TDEC registered five of its resort state park restaurants in the Food Recovery Challenge (FRC). After the first year participating in the Challenge, the five parks experienced over $4,000 in cost savings and diverted 91,394 pounds of food waste through composting and 10,176 pounds of recovered food through reuse or donation. Two of those parks are being recognized in 2017 with FRC awards, and TDEC office locations across the state have begun employee-led organics collection pilot programs. These efforts continue to grow.
A key initiative supporting FRC goals is the launch of a statewide initiative, "Get Food Smart TN," endorsed by Governor Bill Haslam. "Get Food Smart TN" seeks to promote using food wisely and enhance the sustainability of Tennessee's food resources. The initiative has an interactive website and a recognition program. It promotes the FRC goals of food waste reduction to grocery suppliers, schools, businesses, and consumers. As of October 2017, 140 entities had joined the program by recovering and diverting food.
Additionally, TDEC's Organics Management Grants fund projects that support FRC goals and raise awareness regarding the impact of food waste. Total grant funding in 2017 of $3.7 million is supporting diverse projects such as funding composting equipment, organics collection receptacles, and a distribution hub for a major food recovery organization.
Lastly, TDEC staff presented about food waste, recovery, and diversion at 19 different events in 2017, engaging a wide variety of audiences. It also assisted in food waste audits in select schools across the state.