About the 2018 Food Recovery Challenge Regional Award Winners
Many of the 2018 Food Recovery Challenge regional award winners shared details and quotes about their wasted food prevention and diversion activities and about their awards with the EPA. Read about their accomplishments and how they achieved them.
On this page:
---
New England Region (Region 1)
Boston College
Chestnut Hill, Massachusetts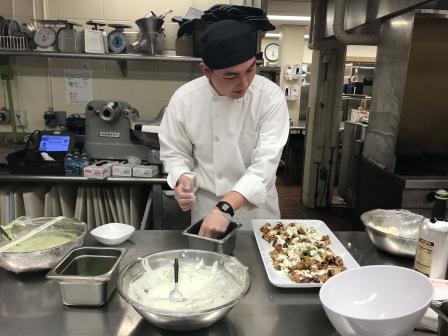 In 2017, Boston College (BC) Dining Services initiated a front-of-house food waste composting program in one of the largest dining operations on campus, McElroy Commons. The front-of-house effort complemented the ongoing back-of-house food waste prevention and composting program. The dining hall serves more than 7,000 meals daily and entrusts students to handle their waste sorting processes. From 2016 to 2017, the introduction of the front-of-house student compost program increased diversion of food waste by about 27 percent, from approximately 300 to 380 tons. Due to the success of the effort, BC Dining Services expanded its front-of-house compost program to other dining locations including Stuart Dining Hall, the freshman dining hall, and Addie's, a student-run cafe.
BC Dining Services emphasizes education and outreach to encourage students to take responsibility for recycling and composting. To implement its outreach effort for front-of-house composting, BC Dining Services partnered with four on-campus organizations - the Environmental Caucus of the Undergraduate Government of Boston College, Real Foods, EcoPledge and the Office of Sustainability, along with the college's waste management company, Save That Stuff. Thirty student volunteers served as compost guides in the dining hall during the first three weeks of the launch. The environmental groups spread the news through their communication platforms and partnered with student groups who pushed forward their own messaging campaigns. Shadow boxes and detailed signage with pictures of the actual items were displayed above the recycling and compost bins to clearly instruct proper sorting. To reach the goal of a sustainable dining environment, BC Dining Services implemented the post-consumer compost program not only to reduce food waste, but to promote environmental literacy among students and to foster environmental awareness to create an enduring impact on the Boston College community.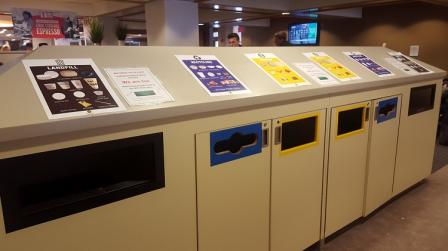 Food for Free
Cambridge, Massachusetts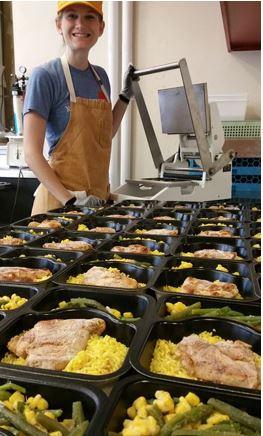 Founded in 1981, Food for Free is a non-profit organization that rescues food that would otherwise go to waste. In 2017, Food for Free recovered and delivered two million pounds of surplus food from area businesses and institutions and delivered this wholesome food to over 100 feeding programs in greater Boston. In 2016, Food for Free launched its Family Meals program. The Family Meals program rescued 75,000 pounds of prepared food, creating over 25,000 meals to feed hungry people in 2017. It distributed the remaining food, about 50,000 pounds, in bulk to various recipient organizations.
The Family Meals program re-purposes rescued prepared foods from donor institutions such as colleges and universities, health care facilities and corporate dining halls into single serving meals for people with limited access to kitchens. The donor dining establishments freeze the food in bulk before Family Meals rescues it. Family Meals transports the food to a commercial kitchen that breaks the food down into single servings, while still frozen, and repackages it into single serving microwavable meals. By breaking up, portioning, and sealing meals while the contents stay frozen, the quality of the food is preserved, and its lifespan is extended. Family Meals now also distributes meals at a local community college keeping recovered food in the Metrowest area. It also continues to expand its food recovery in both the greater Boston and Metrowest areas. Finally, in 2017, Food for Free also worked with EPA New England, the Town of Wellesley's 3R Working Group and area institutions to expand the geographic reach for food rescue into the Metrowest area of Boston. K-12 schools and colleges and universities are the targeted donor organizations.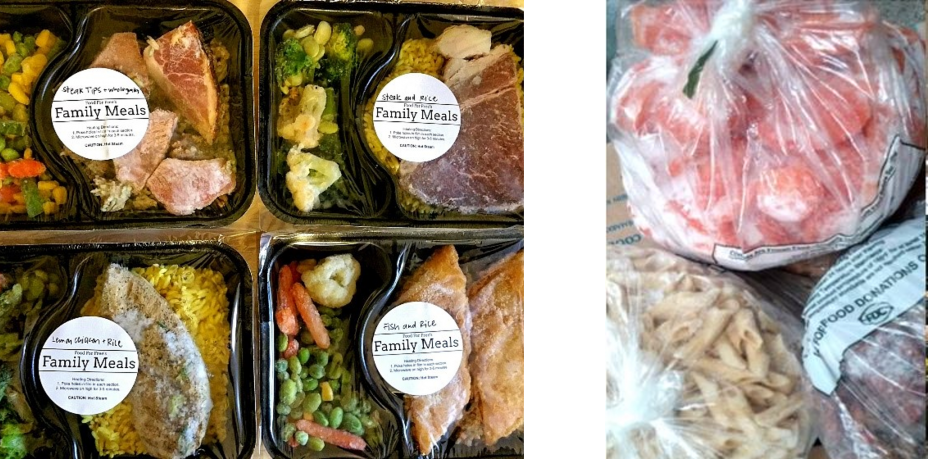 The Skinny Pancake
Burlington, Vermont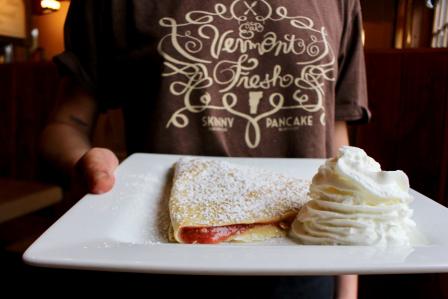 The Skinny Pancake is a nine-unit restaurant group based in Burlington, Vermont. With a menu focused primarily on sweet and savory crepes, the company sources over 50 percent of its ingredients from the Vermont local food system. The Skinny Pancake's mission is to protect the environment and to take responsibility for a healthy food system, which includes diverting food waste from landfill and returning nutrients to the soil.
In a perfect world, all product would be ordered in the perfect quantity and all meals consumed entirely by guests on the premises. However, the world of food waste is not perfect. To that end, The Skinny Pancake is organized to receive most of its raw ingredients at a central facility allowing bulk ordering and the reallocation of product in the event of over ordering. If too much food is cooked, it is donated to local food banks, sending over 300 pounds a year to feed hungry people. Additionally, from 2015 to 2018, over 65 tons of food scraps were diverted from landfill and into the compost stream.
Aside from internal practices combating food waste, The Skinny Pancake supports Vermont's innovative resource recovery efforts under Act 148, Vermont's Universal Recycling Law. Act 148 effectively bans disposal of food scraps to landfill by all businesses, institutions and residents by July 2020. In 2016, The Skinny Pancake, in collaboration with Vermont PBS, produced a six-part telecast documentary series on Vermont's food system. An entire episode was dedicated to the waste stream, highlighting Vermont businesses that send their food waste to anaerobic digesters, composting with heat recovery (collecting heat off compost piles and using it to heat greenhouses), as well as the state's effort to make composting part of its universal recycling mandates.
---
Northeast Region (Region 2)
Golub Corporation (Price Chopper, Market 32)
Schenectady, New York
Based in Schenectady, New York, the Golub Corporation operates one hundred thirty-three Price Chopper and Market 32 grocery stores in New York, Vermont, Connecticut, Pennsylvania, Massachusetts and New Hampshire. The American owned, family-managed company prides itself on innovative food merchandising, cooperative employee relations, community service, and food waste reduction efforts.
A team of professionals focus on shrink (loss of product inventory) best practices and protocol, with daily review to ensure that shrink is managed to the lowest possible levels while neutralizing sales impact. A store Fresh Recovery program engages over 13,000 teammates in the collection of tons of non-saleable but edible fresh food for Feeding America Foods Banks, providing millions of meals to those in need. 2017 fresh recovery results reflect an increase of 18 percent over 2016. Food salvage and produce spoils are also donated to local farmers for use as animal feed.
"We find that regular contact with and feedback to our store operations team is vital," says Pat Iannotti, Director, Operations Administration. "When teammates fully understand the impact to the environment, the community, and the business, they jump on board."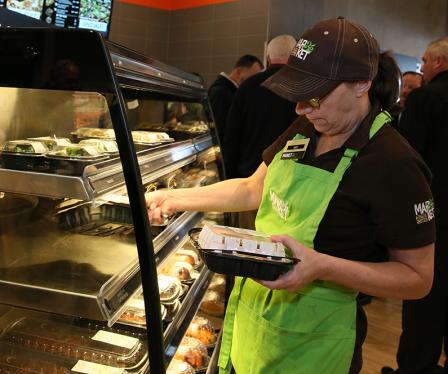 Rock and Wrap it Up!
Cedarhurst, New York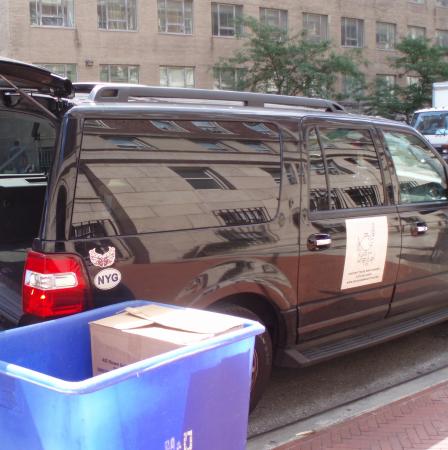 Rock and Wrap it Up! is an anti-poverty think tank that has been rescuing leftover food to feed the hungry for 28 years. Rock and Wrap it Up! identifies potential donor organizations who have wholesome, surplus food, such as professional sports teams; analyzes the organizations' ability to donate food efficiently; requires donors to have health certificates issued by their respective municipalities; and pairs the donors with local food rescue services. Over the years, Rock and Wrap it Up! has worked with various sectors. Currently, the organization works with touring musical bands, educational institutions, the hospitality industry, professional sports teams, hospitals, and TV/film shoots throughout North America. In 2017, its participating entities and locations donated over 145,000 pounds of food to feed hungry people. Rock and Wrap it Up! has a presence in all fifty states and estimates that its donors rescue at least 20 million pounds of food each year.
Rock and Wrap it Up! also developed a phone app called the Whole Earth Calculator (WEC) that translates donor organizations' food donation amounts into the number of meals for the hungry and the amount of greenhouse gases averted. The calculator is based partly on EPA's Waste Reduction Model (WARM) and allows Rock and Wrap it Up's partners to tweet their donation statistics directly to social media.
Finally, in 2017, Rock and Wrap it Up! created a new project called the Veterans' Toolkit. The toolkit is a searchable app that allows veterans to find food pantries that will serve them in all 50 states. Syd Mandelbaum, Founder and CEO of Rock and Wrap it Up! says that his greatest lesson learned is that poverty is far more pervasive than you think. Seniors are often feeding their grandchildren, enhancing hunger in the family. Syd says of his life's work, "One man gathers what another man spills." Both the WEC and the Veterans' Toolkit can be found on Rock and Wrap it Up!'s website. Exit
Of Rock and Wrap it Up!'s many partner organizations, several improved their donations by five percent or more in 2017 as compared to the year before. The following organizations are receiving EPA Region 2 awards for their increased efforts to feed hungry people:
Skidmore College
Saratoga Springs, New York
The student-run Sustainability Commission at Skidmore College decided in 2017 to educate their community about the environmental, social, and economic impacts of food waste to help reduce the amount of food wasted in Skidmore's dining hall. The commission placed informational posters about food waste and responsible buffet-style eating at each food station in the dining hall. They conducted bi-weekly food waste collections at the dish return, where students scraped their uneaten food into bins for weighing. Students who had no uneaten food on their plates were celebrated for being a part of the "Clean Plate Club," while the other students were offered strategies for reducing food waste in the future.
During 2017, the dining hall also donated over 3,000 pounds of overproduced, unserved food to a local food pantry. The commission's project concluded with a zero-waste themed dinner. Students attending the dinner produced only 50 percent of the usual amount of dinner waste and watched a documentary that was created by the Sustainability Commission.
The commission found, over the course of the project, that the food waste collection events, which involved weighing of students' food waste on a scale and engaging the students in conversations about their food habits, were very effective at reducing students' food waste. However, the impact of these interventions lasted only a short time. When the commission realized this, they increased the frequency of the food waste collections. A final week-long food waste audit conducted by the Sustainability Commission members at the end of the year showed an 11 percent decrease in post-consumer food waste compared with the baseline audit from 2016.

Ravitz Family Markets, Price Rite Supermarkets, Inc.
New Jersey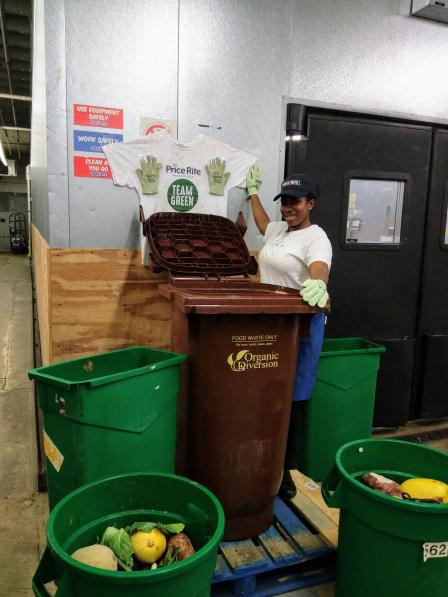 Ravitz Family Markets operates several supermarkets throughout New Jersey, including a Price Rite Supermarket in Camden, New Jersey. In 2017, the Camden store increased the tonnage of food diverted from the landfill by 21 percent (from 2016) through both donation to hungry people and to composting. Tashanda Ransom, the store's Produce Manager, said she finds the diversion program easy to implement because she only needs to separate the food into two categories: one for the food shelter and the other for the composting program. She also feels good about the program because she can feed people and the planet, rather than throwing the food away.
"We started our food gleaning and composting program from the day we opened the store in 2014. What we have learned over the last 4 years is to make the program easy and to train new associates on the importance of the program immediately. Our employees have embraced these programs and they are now just an everyday part of how we operate our business." - Ken Brahl, Senior Director of Labor Relations at Ravitz Family Markets
FoodBridge (UEmpower of Maryland)
Severna Park, Maryland
Developed by UEmpower of Maryland, a non-profit organization, the FoodBridge online food rescue system connects donors of surplus food to non-profit organizations. FoodBridge facilitates the rescue of wholesome, surplus food that would otherwise go to waste, providing it to those in need in Baltimore, Maryland. The system was developed through a collaboration of food service industry professionals, such as food manufacturers and restaurants, and non-profit organizations with a goal to ensure ease of use and flexibility to accommodate a variety of operational needs. Through the use of FoodBridge, UEmpower has rescued over 227,000 pounds of wholesome, surplus food to date, contributing to over 567,000 meals for those in need throughout the Baltimore metro area.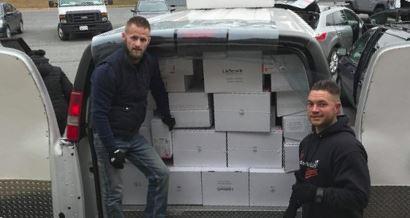 UEmpower of Maryland developed FoodBridge with the help of Waypoint, a food service sales and marketing agency, which opened its warehouse for testing. Donations are posted on FoodBridge and automatically communicated to food recipient organizations with text message and email notifications. Non-profit partners can immediately reply to accept the surplus food and schedule a pickup time. Due to the urgent need in the surrounding communities, donations are generally accepted within 20 minutes, picked up within two hours, and delivered to those in need the same day. There is no cost to either the donor or recipient organizations. FoodBridge receives donations from foodservice distributors, manufacturers, brokers, and operators.
UEmpower of Maryland continually fosters the relationships formed through FoodBridge to strengthen bonds and build community engagement. This networking has evolved into new opportunities such as The Food Project, which brings culinary skills, job opportunities, sustainable food sources, mentorship, and hope to the youth of Southwest Baltimore.
"The Franciscan Center is honored to have partnered with UEmpower of Maryland in developing the FoodBridge software. I marvel at how simple - yet effective - this concept was as a way to prevent waste and make a life-saving difference in the lives of Maryland's most vulnerable citizens." - Meg Ducey, Director of Developing and Marketing, Franciscan Center.
---
Mid-Atlantic Region (Region 3)
GIANT Food Stores, LLC
Carlisle, Pennsylvania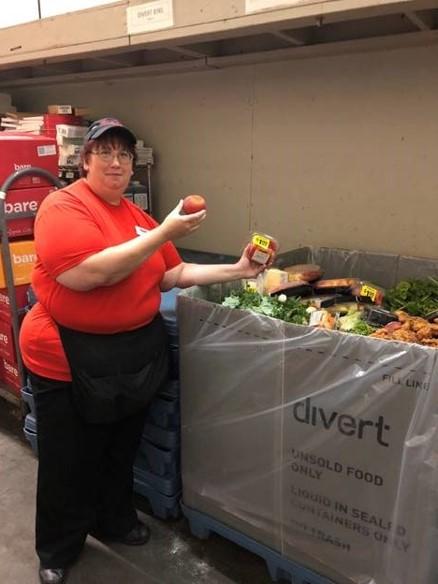 GIANT first began its partnership with the Central Pennsylvania Food Bank in 1983 by donating canned goods and surplus food to help feed the hungry. With the recession in 2008, it was clear that innovative solutions were needed to help the food bank meet new, increased demand. In addition, high-protein meat was missing from the food bank. GIANT and the Central Pennsylvania Food Bank convened a task force to develop the innovative charitable meat rescue program called "Meat the Needs." Considered a huge success and a "game changer" for Central Pennsylvania's regional food banks, now all 171 GIANT stores safely freeze and donate meat that is pulled from sale, a day before its sell-by date. In 2017, GIANT proudly donated 3,922,000 pounds of wholesome quality food to the food bank, equal to 3,268,333 meals served. Looking forward, GIANT will expand its store food donation program so that all departments can participate. This expansion is part of GIANT'S commitment to reduce food waste by fifty percent by 2025.
In 2012, GIANT began recycling unsold food that could not be donated by collecting its food waste for composting and feeding animals. In 2017, GIANT implemented a new recycling program to redirect even more food from the waste stream by anaerobically digesting its food waste. Sending its food waste to anaerobic digesters enabled GIANT to divert 77 percent of its total food waste from landfills and incinerators. Recycling food waste is not only socially responsibly for the community, but it is also fiscally beneficial for GIANT. In 2017, each GIANT store saved an average of $1,600 by recycling its food waste. In 2018, GIANT is working on a solution to analyze its food waste and to reduce its food waste even more.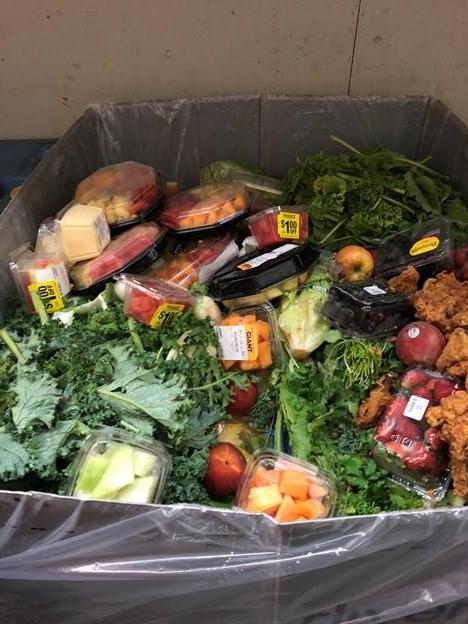 Christopher Brand, Director of External Communications and Community Relations for GIANT states, "Our focus on a new and easy organic recycling program in our stores has really paid dividends; we were able to increase our total waste diversion from landfill and incineration by 4.8 percent (2016 v. 2017). This new program allows our associates to recycle organic items, even when they're packaged, so the work is easily integrated into our day-to-day operations."
University of Pittsburgh
Pittsburgh, Pennsylvania
In 2014, students from the University of Pittsburgh student group Food Recovery Heroes began recovering surplus food from a campus bakery when they noticed surplus food was being thrown out at the end of the night. Four years later, in 2018, after conversations with chefs and volunteers, students are recovering food from multiple campus-wide dining halls and cafeterias, including the basketball arena after games and concerts. Students and Pitt Dining teamed up with the local food recovery organization 412 Food Rescue and together they donated more than 24,000 pounds of surplus food from campus - delivering it to local hunger-fighting agencies in the area, including the campus food pantry and the local housing authority.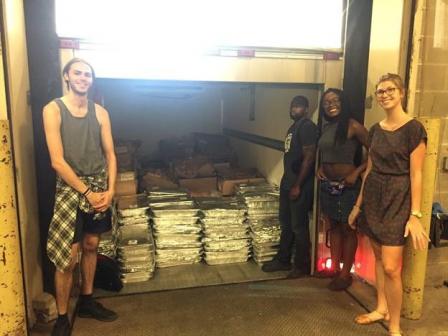 Ciara Stehley, Sustainability Program Assistant, added, "About one-third of the food we distribute at the Pitt Pantry is recovered. Most of our clients are busy college students, and they really appreciate the fresh ready-to-eat foods and occasional bakery treats. Better yet, because food is recovered from campus, food insecure students have access to more of the same dining options as their peers. This partnership has allowed us to expand our variety and provide clients with more of the types of foods they want to eat."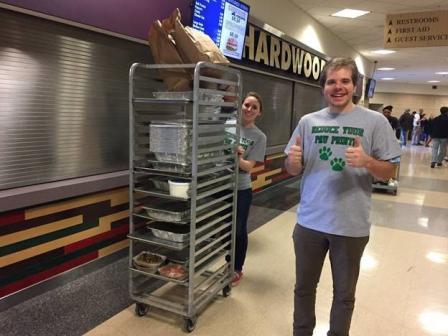 The awareness students brought to food waste also led to an increase in composting on campus. Student involvement in composting resulted in the University's composting effort increasing nearly 600 percent from 2016 to 2017 - from 19.5 tons to 135.8 tons. Orientation week events, student affairs programming, and the second-largest dining hall are now all composting thousands of pounds of food waste each month with a new University goal to compost 50 percent of food waste. Additionally, students from the newly formed Compost Coalition student group hosted pop-up food waste drop-off stations to facilitate composting for interested offices, dorms, and off-campus residents who want to compost but who have no collection stations at which to drop their food waste. The pop-ups are turning into permanent composting stations making composting more accessible on campus.

According to Young Sarah Grguras, Student, Compost Coalition Co-Founder, "Our Do It Yourself food waste compost drop-off stations have proven there's demand for composting from students, faculty and staff on campus. We're now working with the University to create permanent composting stations around campus as the next step in establishing a campus-wide composting system."
---
Great Lakes Region (Region 5)
SAVOR...Chicago - McCormick Place West Building
Chicago, Illinois
"Consumer education is a vital part of our being able to take sustainable practices to the next level. We have just seconds to educate millions of visitors on what goes in which waste stream. We know from experience that most people want to do the right thing when it comes to recycling and waste diversion. If we can make it simple and convenient for them to do this correctly, we all win." - Doug Bradley, SAVOR… Vice President of Culinary
Chicago's McCormick Square is the Western Hemisphere's largest convention center. The convention center welcomes more than three million visitors each year. Millions of visitors mean that the facility's commitment to sustainability is not a small undertaking. SAVOR…Chicago, the official foodservice operator for McCormick Square, works closely with the Metropolitan Pier & Exposition Authority, as well as show organizers like WindPower, the Radiological Society of North America and the American Society of Clinical Oncology to divert and minimize food waste and to implement other innovative, sustainable practices.
In 2017, SAVOR…Chicago diverted a record 40.4 tons of food waste – a more than 85 percent increase over 2016. SAVOR…Chicago attributes this jump to its ongoing commitment to environmental stewardship and a large amount of consumer education. Education is an essential component of the foodservice operator's continued success since tradeshow attendees only have a limited amount of time to discard their meals and waste. This is the reason why SAVOR…Chicago's efforts to clearly communicate its three distinct waste streams (compost, recycle, and trash) are so important. New visual graphics both illustrate and spell out which items are compostable and recyclable, while staffers named the "Green Angels" are on hand at most major shows to help direct visitors who need additional help or encouragement.

Electric Forest and Bright Beat
Rothbury, Michigan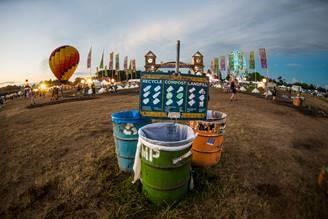 The culture of reuse and conservation is woven into the fabric of Electric Forest, an annual music and camping festival hosting over 70,000 attendees and staff. In 2017, BrightBeat, a sustainability consulting firm led Electric Forest's food recovery efforts, as well as the festival's other sustainability actions. Electric Forest donated 14,600 meals (7.35 tons) to Teen Challenge of Western Michigan, a foundation helping the mental, emotional, physical and spiritual well-being of thousands in need.
"Electric Forest provided the best donation we've ever had." - RJ Russell, Western Michigan Teen Challenge
Electric Forest also diverted 38.12 tons of organic material from entering landfills and incinerators - a nine-fold increase from 2016. The organic material included wasted food, front and back-of-house food scraps, certified compostable serviceware (29.58 tons), liquid bio-waste (non-water/non-grease liquid kitchen waste consisting of soups, sauces, juices, stocks, etc. (five tons), and used vegetable oil (3.54 tons). With the help of Spurt Industries, a compost processing facility and wood waste recycler and Earth Additives, a company that converts used cooking oil into biodiesel for vehicle and farm equipment, and land applies liquid bio-waste, the organic material became a valuable soil amendment, a land-applied liquid fertilizer, and biodiesel that fueled a local farmer's equipment for a year.
Food vendors, caterers, bars and sponsors were required to use certified compostable service ware. BrightBeat worked in partnership with Eco-Products to procure verified-compostable products. Resource recovery training was also conducted with all levels of food vendors, catering, bar and maintenance teams, along with ongoing monitoring, guidance and communication to address issues in real-time. This hands-on approach enabled the clean and efficient collection of significant amounts of food scraps, liquid food waste and used vegetable oil. Maintaining clean waste streams also required staff to sort bins and decontaminate bags and dumpsters
Finally, to achieve these food recovery results, Electric Forest's concessionaire, caterer, food vendors, maintenance crew and sustainability personnel tightly coordinated their work. Festival-goers engaged in Electric Forest's sustainability efforts through the festival's Electricology program which heightened awareness and encouraged the proper diversion of compostable and recyclable items.
---
South Central Region (Region 6)
Aramark at The University of Texas at San Antonio - Residential Dining Hall, Roadrunner Café
San Antonio, Texas
Aramark handles food operations at the Roadrunner Café in the University of Texas at San Antonio's Residential Dining Hall. To address food waste in the Café, Aramark implemented a technology to track and record food waste. This technology uses software, scales, and a camera to track and record instances of food being wasted.
The Roadrunner Café reduced their food waste by 1.08 tons in 2017. To achieve this, the Café has enforced "rigorous receiving" in which all receiving clerks check the quality of items upon arrival. All cooks and servers are trained on proper planning, forecasting and portioning to reduce daily waste. Menus are adjusted daily and fruit is ordered pre-cleaned, trimmed and cut to reduce trim waste.
Aramark honored Roadrunner Café for not only setting a waste reduction goal but exceeding it exponentially. The 2017 goal, "Save the Chickens," targeted the reduction of turkey and chicken waste by focusing on trim waste and portion/serving sizes. The goal of reducing chicken waste by 50 percent was achieved at 88 percent and the goal of reducing turkey waste by 25 percent was achieved at 54 percent.
Roadrunner Café also raises food waste awareness among its customers by "Weighing the Waste" in which employees weigh the remaining food left on a customer's plate before they dispose of it. The food is thrown into a large see-through bin, and students see the scale increase as their own waste adds to the waste in the bin. Roadrunner Café has also embraced their vegan and vegetarian population with menu changes and a shared goal to, "meet together to reduce the meat together."
Sprouts Farmers Market Store #126
Dallas, Texas
The team at Sprouts Farmers Market Store #126 in Dallas, Texas on Henderson Avenue has made a conscious effort to eliminate as much food waste as possible through its Food Rescue and Animal Feed recycling programs. In 2017, 83 tons went to feed hungry families and 18 tons went to feed livestock. The Food Rescue program's established procedures allow the store to donate unmarketable, but still edible and nutritious food directly to those in the community who need it most. Food that is not fit for donation is sent to local cattle ranches and dairy farms. Store team members are enthusiastic about participating in these store efforts, knowing the positive impact they are having. Sprouts Farmers Market Store #126 plans to continue its efforts to help provide food for those in need while reducing the store's food waste.
---
Midwest Region (Region 7)
Haskell Indian Nations University
Lawrence, Kansas
In 2015, students in the ecoAmbassador Program at Haskell Indian Nations University in Lawrence, Kansas began an initiative of food recovery by creating a university compost program. The compost operation, created in partnership with EPA Region 7, diverted 2,037 pounds of food waste from the landfill in 2017.
"The Haskell Food Recovery Program encourages our indigenous students to adopt a mindful attitude about food – that in this age of fast food – is often lost. Something our ancestors would have found deeply disturbing. Food was never wasted for to do so was disrespectful to the other-than-human relatives whose lives we took in order to live." – Dr. Daniel Wildcat, professor at Haskell Indian Nations University.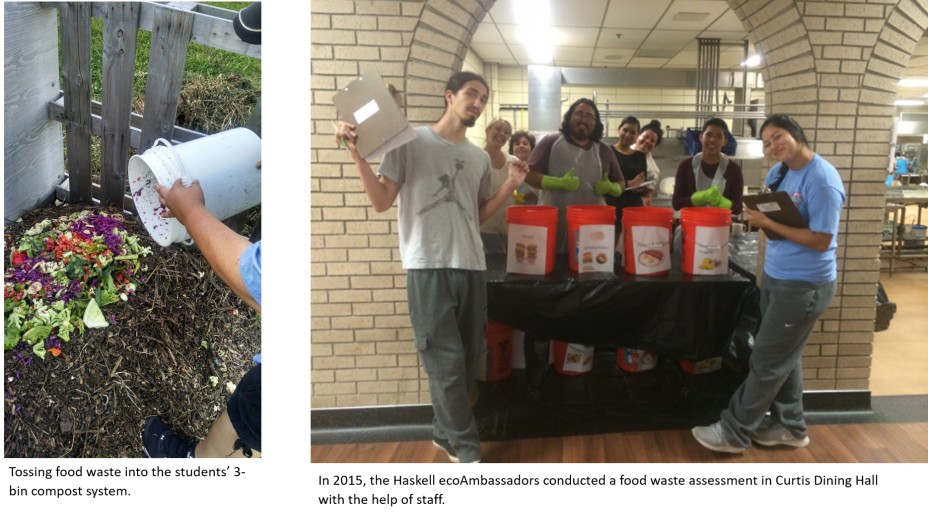 Kansas State University
Manhattan, Kansas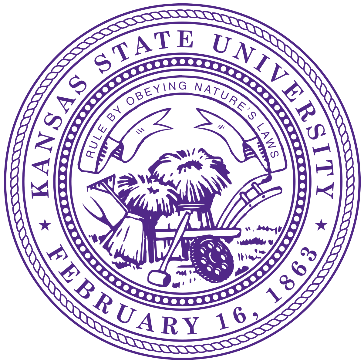 The motto on the university seal – "Rule by Obeying Nature's Laws" - demonstrates the pride Kansas State University ("K-State") takes in being a land grant institution. Sustainability and the reduction of waste play a vital role in the goal to find a balance between development and the natural environment. For decades, K-State Housing and Dining Services has focused on preventing food waste through vendor partnership, precise purchasing, production controls, and creative menu writing. A coordinated program among the University's Division of Facilities, Housing and Dining Services, The Student Union, and the Departments of Agriculture and Agronomy has assisted with the collection, transportation, and facilitation of compost from campus organic matter. On-campus composting facilities provide an educational laboratory for students and faculty. Vessel and windrow composting methods are utilized. (A video of K-State's composting program can be viewed hereExit). In addition, students in various academic programs are educated on methods of food waste reduction in all aspects of the food system, from production to consumption.
"While we all are aware of the positive sustainable impact we can have by reducing our food waste, we also need to realize the educational benefit it provides our students. Students are the reason we are here as faculty and staff. Knowing that our efforts can demonstrate positive outcomes to them, and that we are hoping to extend the beauty of our environment for future generations makes all of the work worth it." - Kelly J. Whitehair, Administrative Dietitian, Housing & Dining Services, Instructor in Department of Food, Nutrition, Dietetics, and Health at Kansas State University
These collaborative efforts have provided for ever-increasing prevention, capture, and reuse of food waste materials. The university saw a 16.3 percent increase in food recovered on campus from 2016 to 2017. The opening of a student-focused food pantry added an additional outlet for edible food items from campus entities. These efforts not only provide an environmental benefit but a financial one as well. The diversion of 58 tons of inedible food waste, such as vegetable preparation scraps, from the landfill saved nearly $3,000 in landfill tipping fees last year as well as provided rich organic matter for campus landscaping and gardens.
The biggest challenge is the coordination amongst multiple campus departments, all of whom have very different end goals, but support the land grant mission. The food recovery efforts of the campus community have made the development, communication, and successes of this journey well worth the struggles.
Missouri Recycling Association
Jefferson City, Missouri
As an endorser in EPA's Food Recovery Challenge, the Missouri Recycling Association (MORA) has focused on organic waste and has included sessions on the topic in its conferences for over 8 years. In addition, MORA's conference committees have honored those taking steps to address organic waste since 2011 when St. Louis Composting received an award for their organics collection program. MORA has since recognized the organics diversion efforts of Blue Skies Recycling and Walmart (2012); Parkway School District (2013); Ozark Correctional Center (2014); Composting and Organics Association of Missouri (2015); a high school student from Linn, Missouri for outstanding volunteerism in Recycling & Composting (2016); and Robinson Elementary School in Kirkwood, Missouri (2016).
"Our goal is to address food waste and recovery at all opportunities." - Angela Gehlert, president of MORA
MORA began a deeper analysis into food waste and recovery after seeing the results of a Missouri Statewide Waste Composition Study of 2016 commissioned by the Missouri Department of Natural Resources. That inspection of twenty-two Missouri landfills discovered that organics and food waste comprised over one-fourth of landfill materials, the largest landfill component. With that knowledge, MORA began a robust campaign, spreading the word about organic recycling opportunities. The Association also created an organics resource guide.
Annual MORA conferences have included vermicomposting sessions and exhibits, speakers from composting and organics organizations, and organics related products. MORA also distributes information about food waste (such as this flyer Exit) annually at the Missouri State Fair.
---
Mountains and Plains Region (Region 8)
Boulder County Jail
Boulder, Colorado

From 2015 to 2017, the Boulder County Jail made significant strides in its quest to achieve zero waste. In these two years, the jail achieved close to a 60 percent increase in the amount of composted material through its kitchen composting program. The facility's full-service kitchen is largely operated by inmates and serves three meals daily to as many as 800 inmates. The jail's protocol for composting back-of-the-house kitchen scraps and front-of-the-house uneaten food helped increase compostable food collection from 10.64 tons in 2015 to 15.68 tons in 2016 and 17.79 tons in 2017, an increase of almost 60 percent.
Correctional facilities can be difficult places to achieve zero waste. For example, Boulder County Jail faces a number of obstacles to achieving large-scale food waste diversion including security and contraband concerns, gaps in zero waste education due to constant turnover among inmates, and the challenge of overcoming hard-to-break habits. In response to these barriers, the Boulder County Resource Conservation division teamed up with the jail to develop a step-by-step approach to address waste streams one at a time, with the most recent one being wasted food and food scraps.
Boulder County Jail also implemented efforts to prevent food waste in the first place (source reduction). Source reduction is at the top of EPA's Food Recovery Hierarchy. The jail believes that preventing food waste is the most important sustainable management of food action it can take, notwithstanding the fact that it may be more complex to measure than other food recovery actions. Cooking for a constantly fluctuating population while keeping food waste prevention in mind is a daunting task. Nonetheless, the jail is making significant progress. Leftover food is reused within strict standards of food safety.  During summer months, inmates work in the on-site garden that supplements the kitchen with seasonal produce. Looking forward, the jail is exploring additional ways to prevent food waste as part of its zero waste efforts. For example, it is considering implementing food waste prevention actions such as analyzing meal popularity to prevent and reduce uneaten food, deliberate purchasing of misshapen or "ugly" fruits and vegetables often thrown out by producers and grocery stores and harvesting only what is needed from the jail's on-site garden.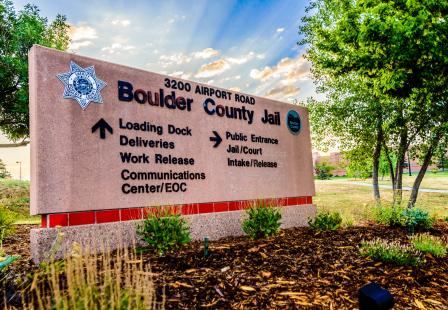 Montana Department of Environmental Quality
Helena, Montana
In 2017, Montana's Department of Environmental Quality (MT DEQ) and its partners diverted 829 tons of wasted food from going to landfills. For example, the MT DEQ worked with Sunburst Unlimited, Inc.to collect wasted food from local grocers and food banks. Sunburst Unlimited, Inc. makes bokashi, a method that uses a mix of microorganisms to increase the speed of organic decomposition. MT DEQ and Sunburst Unlimited, Inc. personnel anaerobically composted the wasted food using the bokashi method. The bokashi method of composting produces no gases or odors and does not attract scavengers (large or small animals) because it is a fermentation, not a putrefaction (rotting) method. Each ton of wasted food produces one cubic yard of quality, "compost soil" in eight-to-ten weeks with no turning or watering required. As part of the project, "kid gardeners" mix nine 12-cubic yards of the new compost soil into their two-acre garden beds each summer. Finally, local grade schools practice recycling by traditionally composting lunchroom scraps in their own bins and annually mixing their own rich compost soil into local garden projects. By keeping wasted food out of local landfills and contributing to composting, vital moisture is retained and nutrients are available in the soil.
---
Pacific Southwest Region (Region 9)
99 Ranch Market: Store 3
Rowland Heights, California
"Once employees understood the reasoning behind separating the waste streams, there was a higher compliance rate. Employees feel good about being part of a company that's doing the right thing." - Michael, Assistant Store Manager
99 Ranch Market Store 3's sustainable management of food program consists of donation and recycling. The store donates grocery and produce items, via Feeding America, that are nearing their best by dates. The items include canned goods, as well as fruit such as papayas, plums, apples, melons, and bananas. Wasted food is also anaerobically digested at the waste hauler's (NASA Services) anaerobic digester. Through donations to feed hungry people and anaerobic digestion, the amount of food diverted from landfills doubled between 2016 and 2017. These food recovery practices have increased efficiency in the ordering process without additional costs.
99 Ranch Market's Rowland Heights grocery store employs over 100 individuals. Of the seven store departments, six departments receive training in food waste recycling, and two departments receive training in food donation management. Training is provided in English, Chinese, and Spanish. 2017 was 99 Ranch Market's second year sending food waste to anaerobic digesters. By that time, employees had good knowledge about the food recovery process and how to make it a success.
168 Market: Store 806
Hacienda Heights, California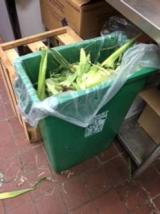 Organic waste bins are clearly distinguished from regular trash bins.168 Market Store 806's sustainable management of food program focuses on anaerobic digestion. By sending its food waste to an anaerobic digester, the amount of food waste diverted from landfills more than doubled between 2016 and 2017 from 76 tons to 169 tons.
168 Market's Hacienda Heights, California grocery store employs over 100 individuals. Of the seven store departments, employees in six departments take specific training in organic waste separation for recycling. Training is provided in English, Chinese, and Spanish.
EcoSet Consulting
Los Angeles, California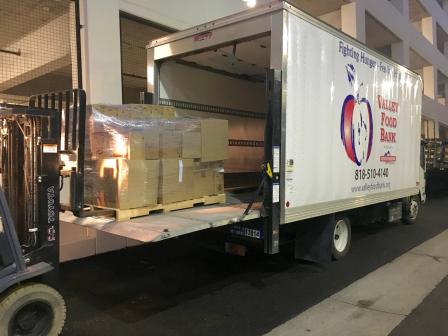 EcoSet Consulting (EcoSet) provides waste diversion solutions to advertising clients and to businesses and organizations producing live marketing events in Los Angeles, CA. The company aids businesses and organizations to redirect materials from landfills and to donate resources to the local community. By implementing zero waste practices on set, including advanced planning for food recovery, EcoSet Consulting can quickly divert non-perishable food, unserved catering meals, and surplus 'food styling ingredients' such as garnishes and toppings.
In 2017, EcoSet donated 17,395 pounds of surplus food from the production set of a commercial. An EcoSet client had recreated a retail store at a production studio. More than 50 pallets of non-perishable food were used in the filming process, and then released to EcoSet to donate. The Valley Food Bank and the Westside Food Bank picked up the pallets, which included bread, cereal, canned beverages, condiments and snack foods, in box trucks.
EcoSet diverts roughly 30,000 to 40,000 pounds of wasted food annually through donation and composting. Since participating in EPA's Food Recovery Challenge, the amount of food that EcoSet has donated has increased from 1.45 tons in 2016 to 9.48 tons in 2017, a 553 percent increase.
To donate surplus food, EcoSet's crew typically works with a caterer to pack up any remaining food after a meal service and arranges for a nearby non-profit food recipient organization to pick up the food under the protection of the federal Bill Emerson Good Samaritan Act of 1996. The challenge is to find food recipient organizations located near the production sets that can pick up the food on a flexible schedule, accept various amounts of surplus food, and sign liability releases. EcoSet has mapped out the city of Los Angeles and surrounding production areas, with a goal of working with partners whose locations are within five miles of filming locations or event sites. This avoids long distances and transit delays.

Los Angeles County Department of Public Works - Environmental Programs Division
Alhambra, California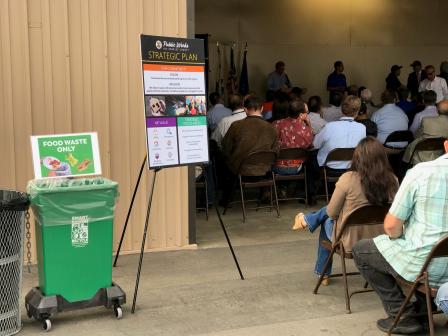 Since 2015, the Los Angeles County Department of Public Works (Public Works) has successfully implemented food waste reduction practices at its headquarters facility in Alhambra, California. In 2017, Public Works launched its internal Scrape Your Plate food waste collection program to prevent food waste from ending up in landfills. In the same year, Public Works donated 320 pounds of surplus meals to local communities, sent 4,520 pounds of food waste to anaerobic digestion, and sent 100 pounds to worm bins. Public Works is also developing additional strategies to reduce the contamination in food waste recycling bins. This includes increasing education on organics separation to Public Works employees and visitors.
 "Donating edible food is a top priority as it provides the most benefit to our community and the environment. Recycling food waste, that cannot be donated, through anaerobic digestion packs a double punch to climate change—reducing GHGs by avoiding methane emissions from food waste decomposing in a landfill and creating renewable energy which offsets emissions from fossil fuels. This is why bioenergy from anaerobic digestion of food waste is classified as a 'negative carbon' energy source by the State of California," said Coby Skye, LA County Public Works principal engineer.

Sprouts Farmers Market Stores
Store Number 207 - Tustin, California
Store Number 211 – Orange, California
Store Number 212 - Huntington Beach, California
Store Number 221 - Dublin, California
Store Number 222 - Redondo Beach, California
Store Number 227 -  La Jolla, California
Store Number 235 - Hemet, California
Store Number 242 - Mission Viejo, California
Store Number 243 - Corona, California
Store Number 245 - Rancho Cucamonga, California
Store Number 246 - La Quinta, California
Store Number 248 - Temecula, California
Store Number 251 - Temecula, California
Store Number 255 - Los Angeles, California
Store Number 257 - Monrovia, California
Store Number 262 - Yorba Linda, California
Store Number 268 -  Fremont, California
Store Number 280 - Bakersfield, California
In 2017, these 18 Sprouts Farmers Market stores throughout California donated 695 tons of wholesome, surplus food to feed hungry people and sent 659 tons of food waste to farm animals. Additionally, the grocery stores helped to improve soil quality by diverting 793 tons of food trimmings and scraps to composting facilities. The 18 stores combined kept 2,147 tons of wasted food out of landfills, helping their communities and the environment.
---
Pacific Northwest Region (Region 10)
CenturyLink Field
Seattle, Washington
The CenturyLink Field stadium complex, which includes the adjacent CenturyLink Field Event Center and Washington Music (WaMu) Theater, is an award-winning leader in sustainability programs. Home to the National Football League's (NFL) Seattle Seahawks and Major League Soccer's Seattle Sounders, CenturyLink Field attracts more than two million attendees at more than 165 events each year. In 2017, CenturyLink Field donated 6.99 tons of wholesome, surplus food to local food banks through the stadium's food recovery program. The stadium diverts nearly 97 percent of wasted food from landfills, working with a local composting company to compost the food that cannot be donated. Additionally, the stadium purchases its food products from more than 50 local farmers, ranchers, and sustainable food purveyors to further support economic development within the Puget Sound's vibrant local farming and culinary communities. Finally, CenturyLink Field was also the first NFL stadium to be smart-catch certified, with 93 percent of its purchased seafood being sustainably harvested.
"We take great pride in our sustainability and food recovery programs at CenturyLink Field, not only to divert material from landfills, but because our food donation programs directly help people in need. In addition to a 97% food diversion rate to keep waste out of landfills, last year we donated nearly 14,000 lbs. of food to local food banks such as the Salvation Army and FareStart. As our sustainability programs grow and develop each year, we take a purposeful approach to ensuring we are doing as much as we can to support both the community and the environment." - Zach Hensley, Vice President of Venue Operations and Guest Experience, CenturyLink Field.
Seattle-Tacoma International Airport
Seatac, Washington
"The airport food recovery program contributes to so many of our strategic goals and provides an excellent opportunity to partner with airport businesses. Being able to divert waste from landfills, reduce GHG emissions, save money, and fight hunger in our airport communities from one program – what could be more rewarding?!" - Elizabeth Leavitt, Senior Director of Environment and Sustainability, Port of Seattle
Seattle Tacoma International Airport, owned and operated by the Port of Seattle, is committed to supporting the Port's goal to be the greenest and most energy efficient port in North America. The airport believes that its food recovery actions serve as a key component of the Port's overall waste reduction program. Seattle Tacoma International Airport donates surplus food to a local food bank, composts food waste, and recovers used cooking oil for conversion to renewable fuel.
The airport considers its ability to fight hunger in neighboring communities the most rewarding aspect of its food recovery program. In 2017, the airport donated over 37,500 meals via its partnership with the Des Moines Area Food Bank. Many airport restaurant operators receive recognition for donating food through the Port's Environmental Excellence Awards, which celebrate the restaurants' achievements and encourage ongoing support for Port sustainability goals.
In 2017, airport tenants diverted 692 tons of food waste from landfills, saving $33,500 in disposal costs, along with an associated 106-ton reduction in greenhouse gas emissions. In addition to environmental and financial benefits, the airport's sustainable management of food actions strengthen relationships between the airport, its business partners, and local communities.