EPA and a coalition of partner organizations in Washington State developed the School Food Share Program to recover and redirect usable food from schools to local food banks. This program outlines the steps and guidelines by which schools can – legally and with federal program support – collect the leftover, edible food in the cafeteria, set it aside in bins for donation in available cooler space, and have it delivered to the local food bank for distribution to its customers.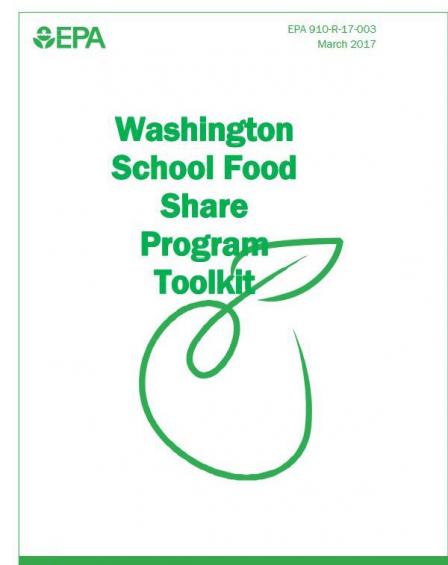 The Washington School Food Share Program Toolkit was developed to help prevent and minimize wasted food in schools, and redirect consumable food to those who need it, through a replicable model for school food recovery. Delve inside the Toolkit to find:
An overview of the School Food Share program.
Program Vision.
Information for schools and food banks.
Health department rules and regulations.
Data and metrics collection.
Communications. 
Related Programs and Initiatives.
An appendix with templates, examples, checklists, signs, posters and more.
You may need a PDF reader to view some of the files on this page. See EPA's About PDF page to learn more.