Look Inside a TRI Facility
This graphic shows a sample (fictional) facility that manufactures rubber products. For selected industrial processes at the facility, you can learn about how and where three TRI-reported chemicals are used, managed, and released into the environment, and how they're reported on the TRI reporting form.
Lead Compounds
Polycyclic Aromatic Compounds (PACs) 
Zinc Compounds
Click on any of the numbers in the graphic to get started.
See a text-only version of the interactive content on this page.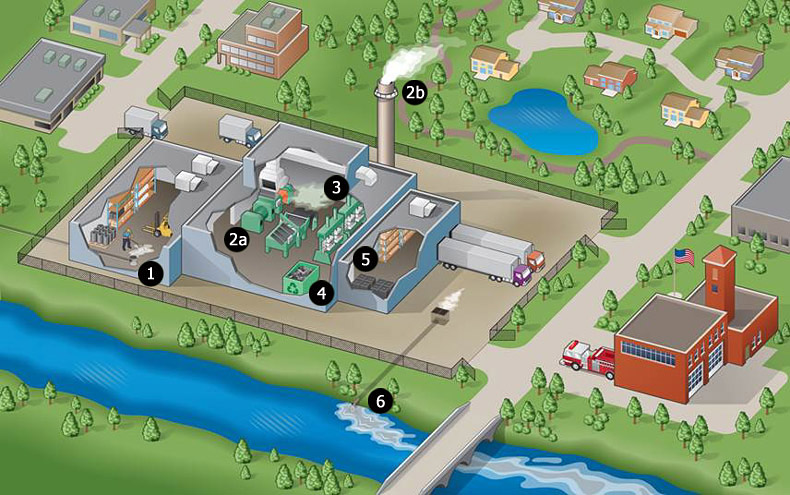 About this Webpage
The diagram shown above illustrates an example of a facility that meets TRI reporting requirements, including how and where TRI chemicals are used at the facility. The diagram is not intended to represent exactly what happens at every TRI facility, as chemicals and processes vary across facilities and industry sectors.
Please note that definitions of TRI terms on this webpage have been simplified for educational purposes and should not be relied upon to determine your facility's TRI reporting obligations. See the Reporting Forms and Instructions document for extensive reporting guidance.
Finally, please also note that this diagram only encompasses information that relates to TRI reporting and doesn't reflect if or how this facility is regulated by other EPA programs.