What You Can Do
What You Can Do About Trash Pollution in Your Waterways
Anyone, from a student to a CEO, can prevent trash from ending up in our oceans. There are actions you can take at home and in your community to protect our water. 
Reducing Trash at the Consumer Level

The number one way to prevent trash pollution from ending up in our waterways is to reduce the amount of trash that is created in the first place.
Find ways to unpackage your life with the 10 tips shown on this page.  You can also read about them on our Unpackage Your Life page.
Looking for more ways to reduce the amount of trash you produce? You can make a big difference by:
Proper Trash Disposal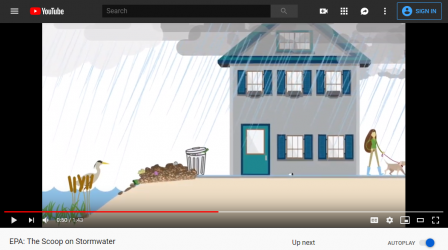 Get the scoop on stormwater in this video, which discusses green infrastructure and other resilient, cost-effective approaches to managing wet weather impacts.Marine litter is often the result of poorly-managed trash on land. If not disposed of properly, your trash can end up in waterways and flow downstream into the oceans. In fact, 80% of the marine litter found on coastlines during cleanups and surveys originated from land-based sources.
NEW!: Looking for tips and reminders on waste management during and after COVID-19?
Cleanups and Community Engagement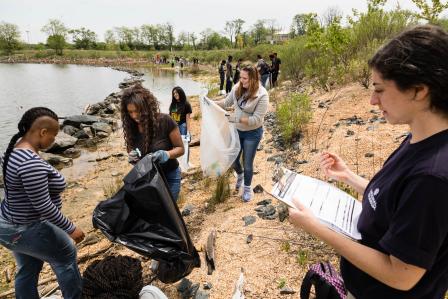 Students participated in a litter audit in Masonville Cove, MD to remove trash from the environment and to collect data on the types of litter they found. Will Parson, 2017.Getting engaged in your community and taking an active role in cleaning up your neighborhood can have a large influence on the amount of trash that reaches our water. Invite your friends, family, and classmates to join in! 
Education Leads to Action
Students involved in their school's waste reduction program which includes a large marine litter education component. One Cool Earth (NOAA), 2017. Understanding how trash enters our waterways and impacts our communities, economies, and natural ecosystems is an easy step on the path to tackling the trash pollution problem.