VDI Training

It's up to you to protect CBI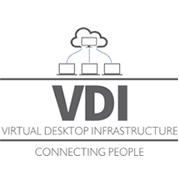 Not all conditions and circumstances can be covered in the User  Agreement for Virtual Desktop Access to OPPT Materials.

Therefore, when using the CBI LAN through the virtual desktop (VDI), users must exercise their best judgement to follow the principles set forth in the TSCA CBI Protection Manual. It is your responsibility to ensure that CBI information (written, electronic, etc.) is not disclosed to anyone who is not CBI cleared.

Note the Agency retains the right to revoke VDI access in order to ensure the security of TSCA CBI.