VDI Training

You said: 1.) Check to make sure there is no one outside your cubicle before you logon to the CBI LAN using VDI.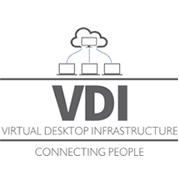 Sorry, that's not a correct answer.
All of us who work in a CBI virual environment are responsible for the protection and proper accounting of CBI information.
Besides, a non CBI cleared employee or visitor can walk by your cubicle with a clear view of your computer screen.
Try again!