VDI Training

Test your knowledge
ACCESSING CBI IN PUBLIC AREAS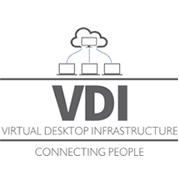 You are working from home and need to make a coffee run. Since it's such a lovely day, you decide to take your work with you to your local café. While there, a colleague contacts you to ask an urgent issue which would require you to access CBI documents stored on the CBI LAN to investigate further. You should:

1) Log in to the CBI LAN using VDI to access the documents.

2) Grab your drink and return home to access the CBI LAN so that you can work on the issue.

3) Ask your colleague to transfer the files to the Admin LAN and email them to you so can review them while in the café.