VDI Training

Test your knowledge
FILE TRANSFER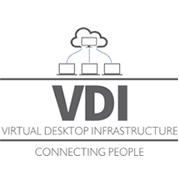 Your position as a chemical engineer in the new chemicals program requires you to frequently access and discuss CBI with other members of the new chemicals team. Because you sometimes need to transfer non-CBI materials from the CBI LAN to the Admin LAN, you were granted permission to have file transfer capabilities within VDI. One of the members of the team finds accessing the CBI LAN through VDI to be burdensome and therefore often uses the file transfer functionality of VDI to transfer files from the CBI LAN to his laptop. One afternoon, this team member emails you a file, that is clearly labeled as CBI, and asks for your help. This is a CBI violation. What action should you take?:

A) Tell the team member that they shouldn't email CBI and to resend the message on the CBI LAN email system.

B) Report this to your immediate supervisor.

C) Delete the file and keep the secret to yourself; no one will ever know.

D) A and B.