VDI Training

Use of VDI only in private controllable spaces
What are Private Spaces?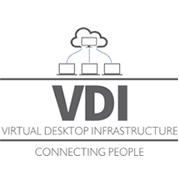 Public spaces are locations in which you do not have control over who might view or access to your computer. Public spaces are any locations in a building or outdoors that can allow members of the public to view or access your virtual desktop.

Examples of public spaces include, but are not limited to, airports, lobbies, courtyards, restaurants, coffee shops, and public transportation.

Users are NEVER authorized to use VDI in any public spaces.

Accessing the CBI LAN via the virtual desktop in a public area is a violation of the TSCA CBI Protection Manual and may be grounds for the revocation of access rights to the virtual desktop and denial of further use.