Registration for the 2016 Urban Waters National Training Workshop is open. The image below displays the content contained in the PDF flyer for this event at the base of the page.  
Click here to return to the main National Training Workshop page.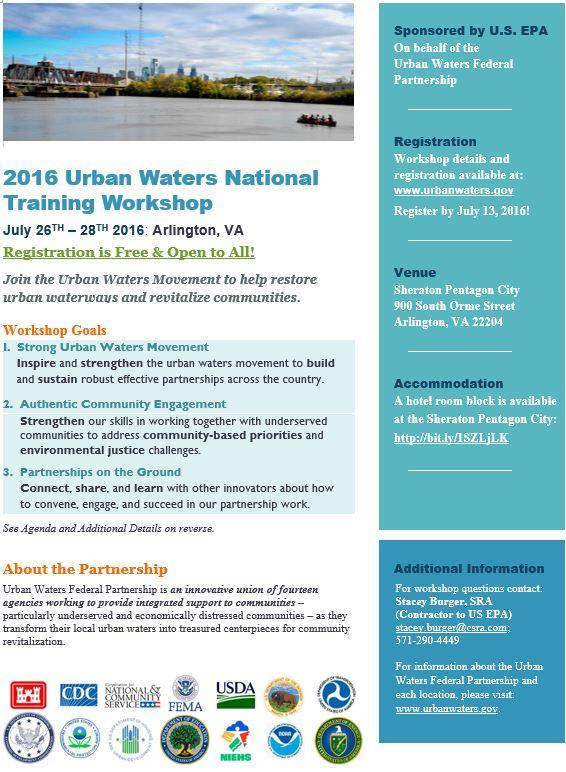 You may need a PDF reader to view some of the files on this page. See EPA's About PDF page to learn more.