Assessments of Green Infrastructure Impacts on Watersheds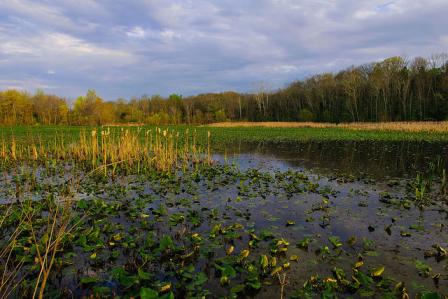 EPA researchers are gauging the effectiveness of green infrastructure best management practices (BMPs) for protecting streams, rivers and other habitats within watersheds around the country. Currently, in pilot studies researchers are compiling inventories of green infrastructure BMPs and using geographic information systems to describe the condition of natural green infrastructure such as riparian buffers and wetlands.
The pilot study areas include the following:
New England
Delaware River Basin
Chesapeake Bay Watershed
Austin, TX metro area
The state of California
Researchers are looking for efficient, low-cost techniques to measure the amount of impervious cover in a watershed to describe the condition of riparian zones. They are using high-resolution National Agriculture Imagery Program (NAIP) aerial photos and a low-cost imagery analysis program (Genie Pro) to classify the images. Researchers are also using cutting-edge statistical modeling approaches to develop predictive models of the effects of urban development on habitat and the condition of streams, rivers and lakes with and without natural green infrastructure in place.
Communities can develop proactive and sustainable watershed management plans and water resource management strategies by evaluating alternative land-use and climate change scenarios. Models and data for estuary and coastal watersheds are available through EPA's Estuary Data Mapper application. (Estuary Data Mapper)
Publications: