Drinking Water and Wastewater Research
Water treatment and infrastructure research at EPA:
Developing predictive modeling tools for new infrastructure technologies.
Creating decision support tools that include economic and public health considerations while comparing water infrastructure approaches.
Exploring innovative techniques to increase water treatment efficiency.
Ensuring public health protection from distribution and storage system contaminants.
Determining innovative approaches to monitor and mitigate aging infrastructure.
Improving designs, reliability, and understanding of green infrastructure effectiveness under region-specific conditions.
Research Topics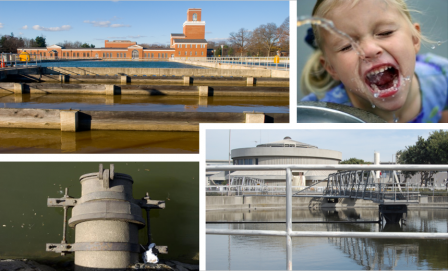 Models, Tools, and Methods
Tools
​Models
Analytical Methods