Human Dimensions of Water Quality Research
On this Page
Water is one of our most precious resources. We depend upon it for our livelihoods, healthy ecosystems and people, and a robust economy. To better protect this important resource, EPA scientists are conducting research on how people use and value clean water. This research includes a suite of approaches and studies that capture different aspects of the human dimensions of water quality. These address research questions focused on humans' behaviors, knowledge, perceptions, and social and economic values related to water quality.
Perceptions of Coastal Water Quality
EPA scientists are conducting research that examines human perceptions of coastal water quality using surveys, focus groups, and content analysis coupled with spatial analyses of water quality. This work includes a review of findings from past research; the development of water quality perceptions scales for coastal waters; and analysis of the influence of various biophysical characteristics, such as commonly collected water quality measurements or nearby development, on water quality perceptions.
Related Information
Recreation in Coastal Waters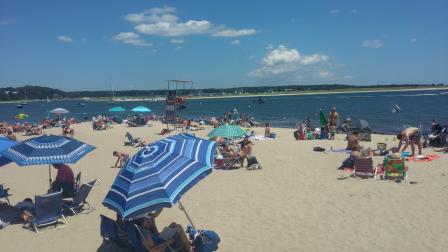 Perceptions of water quality influence people's recreational experiences and choices. Understanding these perceptions helps EPA connect environmental measures with what people care about most. Water quality can enhance or adversely affect recreation, and in some cases, can impact human health. However, little is known about the economic value of recreation in coastal areas, especially in estuaries.
EPA scientists are conducting research to estimate the value of coastal recreation in New England using literature reviews, surveys and modeling. This research is providing practical and transferable methods to quantify the social and economic value of changes in water quality for recreation, including understanding how many people use coastal areas for recreation and the value people place on coastal recreation and protecting or improving water quality.
Research Publications
Additional Research Resources
Related Information
Coastal Nutrient Pollution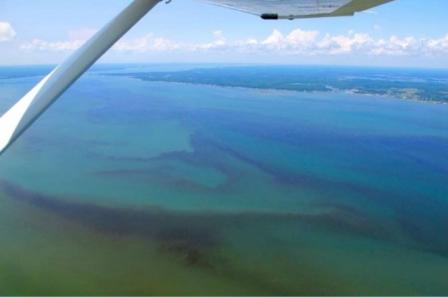 Although nutrients (nitrogen and phosphorus) are a natural part of aquatic ecosystems, excess amounts can cause water systems to become polluted. Nutrient pollution is among the most prevalent causes of water quality impairment in the United States and can adversely affect environmental and human health and the economy. Nonpoint sources of coastal nutrient pollution—excess nutrients that end up in coastal waters from multiple different natural and human-made sources—can be addressed using a wide variety of nutrient reduction approaches. However, understanding when and where to use a type of approach is a challenge for local decision makers tasked with reducing nutrient pollution. Some approaches have been more thoroughly tested, while others may be less expensive to implement but not as thoroughly tested.
EPA scientists are investigating several of the leading approaches being considered for nutrient pollution reduction in coastal areas, and the impacts of selecting and implementing different technologies on communities. Scientists at EPA are also investigating what factors drive household-level willingness to implement, and their experience with, novel approaches to nutrient management using focus groups and interviews. These studies will provide information that can inform difficult choices among technologies for local decision makers.
Research Publication
Related Information
Property Values and Water Quality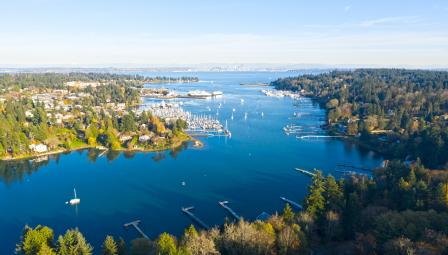 Real estate markets are an ideal setting for researchers to observe and quantify people's preferences and values for the environment and water quality. For example, home buyers might be attracted to open space and other environmental amenities but will try to avoid homes near polluted or contaminated sites.
Using data from select markets across the country, EPA researchers are investigating how water quality affects home values. This research explores whether water quality affects property values differently across regions of the U.S. and across types of waterbodies. It also provides information that can be used to support benefit analyses of public and environmental policies.
Research Publications
Additional Research Resource
Source Water Protection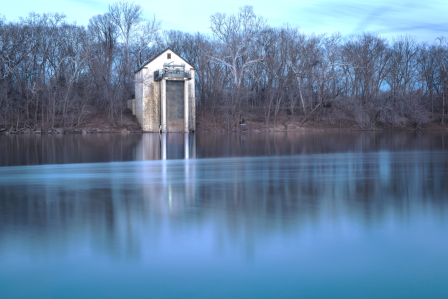 Drinking water treatment plants often face declines in source water quality due to long-term changes in watershed conditions, such as increased agriculture runoff or wildfire frequency. These changes may occasionally result in temporary plant shutdowns and drinking water advisories that can significantly affect day-to-day human social and economic activities. In response, treatment plants may modify or augment existing treatment processes, but this could lead to higher water rates for consumers. Therefore, reduced source water quality can lead to a decrease in consumer welfare and an increase in treatment costs.
Drinking water treatment plants can take actions to protect source water from contamination before reaching their plants' intake, including land acquisition, incentives for best management practices, and public education. Understanding the costs and benefits of protecting source waters versus augmenting treatment can help water managers select the most cost-effective ways to protect human health while minimizing water costs for consumers. 
EPA scientists are conducting research to evaluate how changes in source water quality affect drinking water treatment costs and whether source water protection is a cost-effective solution.
Research Publications
Related Information