Financing Disaster Recovery and Resilience Mitigation for Water and Wastewater Utilities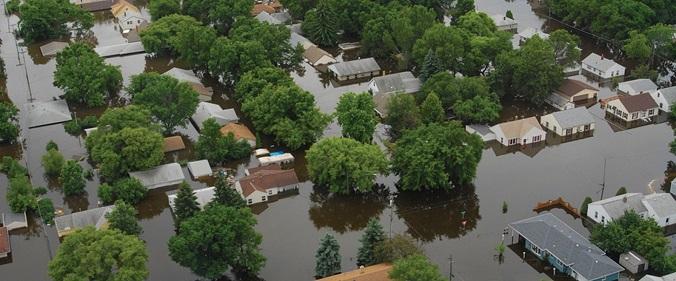 With the increasing incidence and magnitude of natural disasters, especially hurricanes, droughts, and floods, utilities and communities are struggling to prepare for, respond to, and mitigate various impacts and damage. Also, the costs associated with these disaster events is rising.
EPA's Water Infrastructure and Resiliency Finance Center and EPA's Water Security Division organized two free webinars to highlight the financing resources available to utilities and communities for disaster recovery and resilience planning with mitigation.
View and download the flyer for the webinars.
Webinar 1
Disaster Recovery Financing
November 22, 2016
 
Webinar 2
Resilience Mitigation Financing
December 7, 2016
View webinar recording
 
View webinar recording
Describes how states and communities use SRF, FEMA, and other financing approaches to recover from a disaster. Utility and state speakers share tips and examples.
 
Focuses on tools and financing resources to conduct resilience planning and to mitigate impacts before a disaster strikes. Utilities share stories about investing in resilient infrastructure.
Speakers:

Brandon Sweezea, U.S. Federal Emergency Management Agency (FEMA)
David Zimmer, New Jersey Environmental Infrastructure Trust
Bob Fisher, Bayshore, Regional Sewerage Authority, New Jersey
Joy Eldredge, City of Napa, California

 
Speakers:

David Goldbloom-Helzner, EPA Water Security Division
Brad Bartholomew, Utah State Hazard Mitigation Officer and John Maske, VIE Consultants
Don Palmer, Emerald Coast Utilities Authority, Florida and David Carr, Baskerville-Donovan, Inc.