National Water Reuse Action Plan: Online Platform
This online platform contains proposed, active, and completed actions from the National Water Reuse Action Plan: Collaborative Implementation (Version 1) that seek to advance the consideration of water reuse to ensure improve the security, sustainability, and resilience of our nation's water resources. It aims to help interested parties identify opportunities to join in collective action and contribute their expertise to the effort. EPA invites the contributions of both new and current partners to continue to expand the content and ambitions contained within this Action Plan.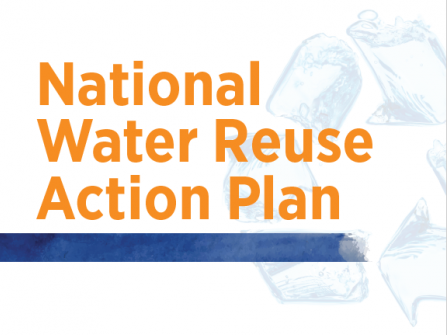 Through communication with action leaders, the information in the WRAP Online Platform is updated to reflect the current status of each action. These routine action-specific updates convey progress, including completion of implementation milestones, new entities collaborating on actions, and links to relevant action outputs.
The WRAP Online Platform also reflects the addition of new proposed actions that are introduced as frequently as once a quarter. Through February 5, 2021, feedback on these proposed actions was collected through waterreuse@epa.gov. For undeveloped actions that were formerly housed in the table below, please see their new home on the Undeveloped WRAP Actions and Ideas page.
Loading please wait...
For more information about how to get involved with the National Water Reuse Action Plan or to join the WRAP team listserv for periodic updates, please reach out to action leaders and partners, including EPA's team (waterreuse@epa.gov).