Getting Started

Over the past ten years, the costs of water and wastewater services have risen at a rate well above the consumer price index. Facility managers can expect these and other utility costs to continue to increase in order to offset the costs of replacing aging water supply systems. As a result, businesses are becoming increasingly more aware of the need to manage and use water more efficiently to reduce operating costs; energy needed to heat, store, and deliver water; and the risk of water shortages.
On This Page:
---
Making the Business Case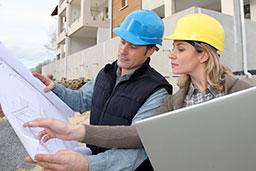 Carrying out and communicating water efficiency efforts can position companies and facility managers as leaders in their community who are helping to improve sustainability—and earn them recognition in the green marketplace.By implementing water-efficient best management practices, commercial and institutional facilities have an opportunity to:
Achieve cost savings
Increase competitive advantage
Reduce risks associated with water scarcity
Demonstrate leadership
Access opportunities in the green building marketplace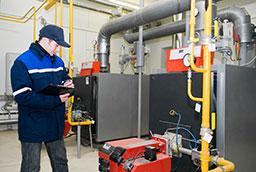 Section 1.1 of WaterSense at Work(308 pp, 6 MB, About PDF) highlights some of the benefits of water efficiency for commercial and institutional facilities. Read about the experiences of Providence Hospital in Olympia, Washington. 
Planning
Effective water management starts with planning. To achieve water management goals, facilities should consider forming water management teams to evaluate water use, develop implementation plans, measure progress, make ongoing improvements, and identify new savings goals and opportunities.
The Commercial Tools page includes sample worksheets and water assessment resources that can help with water management planning.
Water management planning generally addresses water use reductions in four areas:
Reducing water losses (e.g., leaks).
Increasing the water efficiency of fixtures, equipment, systems, and processes.
Educating employees and occupants about water efficiency to encourage water-saving behaviors.
Reusing onsite alternative water that would otherwise be discarded or discharged to the sewer (e.g., reusing treated graywater or rainwater to water landscape areas).
Water management planning follows the same framework used in the ENERGY STAR Guidelines for Energy Management, which consists of these basic steps:
Step 1. Making a commitment
Step 2. Assessing facility water use
Step 3. Setting and communicating goals
Step 4.  Creating an action plan
Step 5.  Implementing the action plan
Step 6. Evaluating progress
Step 7. Recognizing achievement
Periodic reviews of plans by the water management team can demonstrate and promote the success of the water management program, which can provide long-term support for the program and future projects and initiatives. Section 1.2: Water Management Planning of WaterSense at Work (308 pp, 6 MB, About PDF) provides information about best practices for water management planning.
Metering
You can't manage what you don't measure. Using meters and submeters as measurement tools, facility managers can:
Identify areas for targeted reductions in water use
Track progress from water-efficiency upgrades
Find and fix leaks and identify malfunctioning equipment
Identify opportunities to increase water savings
Track savings from water efficiency projects
Meters and submeters can be integrated into a centralized building management system, making it easy to track usage and implement a water management plan. These systems can store data from meters and submeters, reporting hourly, daily, monthly, and annual water use. They can also trigger alerts when leaks or other operational anomalies are detected.
NOTE: Submeters and temporary flow meters do NOT need to be on separate utility accounts; they can just be used internally to pinpoint issues.
Installing the correct meter and making sure it functions properly are critical to accurate water measurement. There are many different types and sizes of meters, so it is important to choose the correct one. Section 2.1: Metering and Submetering of WaterSense at Work(308 pp, 6 MB, About PDF) provides information about best practices for meter selection and use.
Leaks
When looking for water-saving opportunities, leaks should be a first area to target. On average, leaks can account for more than 6 percent of a facility's total water use. Leaks and continuously running water may not always be visible, but they can add up quickly and become a major cost in water and energy bills.  As described in the table at the bottom of this page, water leaks can add up over time.
To find leaks and other water waste, start by gathering information to track your water and energy usage. Read your water meters and submeters to identify problems and usages spikes before you get a high bill. Set up alerts to detect leaks and failures on all water-using equipment such as cooling towers and boiler systems. Add leak detection to your daily rounds and engage your staff, visitors, and tenants to report leaks.
Dive into your facility's water use using the Fight Water Waste checklist to see if you can chase down any other leaks or water waste. 
Learn more best practices in Section 2.3: Leak Detection and Repair of WaterSense at Work (308 pp, 6 MB, About PDF).
To engage your employees and visitors in finding and fixing leaks, you can participate in WaterSense's Fix a Leak Week held in March of each year and use many of the ideas year-round. While the events are often focused on residential leaks, there are many ways to bring Fix a Leak Week to your facility: 
Host a Fix a Leak Week event in your facility to challenge employees and tenants to find leaks and report water waste.
Find out if your local utility is celebrating Fix a Leak Week or if they would be willing to send someone to help with your event.
Put up signs in restrooms and kitchens with maintenance staff contact information to prompt everyone to look for leaks and report problems. WaterSense has also developed some graphic tools you can use to communicate with employees.  
Include leak detection and water-saving tactics in regular staff trainings and all service and vendor contracts.
Communicate the water-saving message to outsourced cleaning, housekeeping, maintenance, and landscaping staff as well as tenants to reach everyone.
Keep track of leaks and waste identified so you can estimate water savings. Use this success to encourage employees to continue to look for leaks and wasted water throughout the year.
For more ideas, check out our Fix a Leak Week information including other leak materials and a map of events.
Potential Losses From Water Leaks
Malfunction 
Leaking Flow Rate (gallons per minute)
Water Loss 
Estimated Cost of Water Loss
Leaking Toilet 
0.5 gpm 
21,600 gallons per month 
$2,100 per year
Drip Irrigation Malfunction 
1.0 gpm 
43,200 gallons per month 
$4,300 per year
Unattended Water Hose at Night 
10.0 gpm 
5,400 gallons per day 
$16,000 per year
Broken Distribution Line For:
One Night
One Day
One Week
One Month 

15.0 gpm
15.0 gpm
15.0 gpm
15.0 gpm

8,100 gallons
21,600 gallons
151,200 gallons
648,000 gallons 

Up to $64,000 per year
Tempering Water Line on a Steam Sterilizer Stuck in the On Position 
2.0 gpm 
86,400 gallons per month 
$8,600 per year
Stuck Float Valve in a Cooling Tower
5.0 gpm 
216,000 gallon per month 
$21,000 per year