The WaterSense Current: Summer 2018

Issue XLVII
In This Issue:
Let's Keep Saving Water, America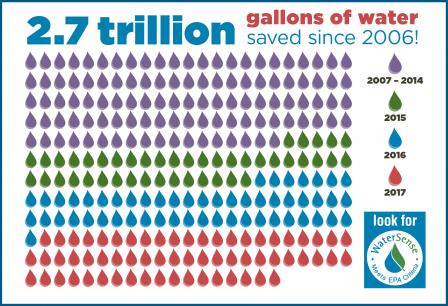 With support from more than 1,900 utility, manufacturer, retailer, builder, and other organizational partners, WaterSense has helped consumers and businesses save more than 2.7 trillion gallons of water since 2006—that's more than the amount of water used by all U.S. households for 98 days! In 2017 alone, an estimated 631 billion gallons of water were saved by consumers using WaterSense labeled products.
Saving water equals energy savings, too. By reducing the amount of water needed to heat, pump, and treat water, WaterSense labeled products have helped save 367 billion kilowatt-hours of electricity—enough to power 34.1 million homes for a whole year. And with the associated savings on energy, water, and sewer costs, WaterSense has contributed to approximately $63.8 billion in to consumers' and businesses' utility bill savings since 2006.
With more than 27,000 WaterSense labeled models of toilets, faucets, faucet accessories, showerheads, pre-rinse spray valves, urinals, irrigation controllers, and spray sprinkler bodies in stores and online, the program has truly transformed the marketplace for water-saving products over the past 12 years. What's more, in 2017, the number of irrigation professionals certified by a WaterSense labeled programs climbed to over 2,900. With all these options to reduce water use inside and outdoors, it's easy to keep saving water for future generations.
To read more about WaterSense accomplishments, visit www.epa.gov/watersense/accomplishments-and-history.
Zone in on Saving Water Outside With Microirrigation
Hot summer days can mean more water is needed to help your garden grow. Looking to still save water during the dog days of summer? Microirrigation is a low-pressure, low-flow-rate type of irrigation that can keep your landscape beautiful while using 20 to 50 percent less water than conventional spray sprinkler systems. From flower beds to vegetable gardens to trees, these systems deliver water right to the roots of plants, eliminating water waste from overspray by sending water right where your garden or landscaping needs it most.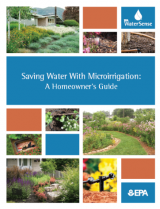 The slow and steady water delivery of microirrigation systems better saturates the soil and reduces runoff, increasing plant health and decreasing water waste. Healthier plants and efficient water distribution also reduce weed growth and the need for herbicides and pesticides, increasing the sustainability of your landscapes. Microirrigation can save homeowners more than 25,000 gallons of water per year compared to installing traditional systems, giving your water bill a break too!
WaterSense's new resource, Saving Water With Microirrigation: A Homeowner's Guide, can help you decide if microirrigation is right for your home and suggests how to do-it-yourself or work with a certified professional to install a system that's right for your landscape and watering needs. Make your garden greener and save a little green by installing or retrofitting a microirrigation system, or contact a professional certified by a WaterSense labeled program today.
Get Control of Water Use and Keep Curb Appeal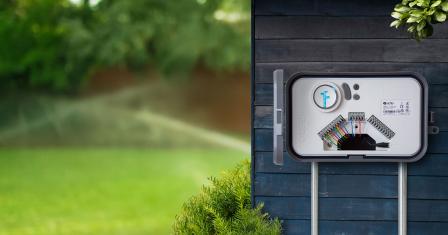 Americans use 9 billion gallons of water outdoors each day, mostly for landscape irrigation. As much as 50 percent of that water used is lost to wind, evaporation, and runoff due to inefficient watering methods and systems. Wasting water outdoors is out of fashion, so why are you watering your lawn when the weather is wet or your plants are dormant? It might be time to take control of your controller—the device that turns your sprinklers on and off.
Controllers that use a simple timer to operate sprinklers are set to run at particular times of the day, regardless if it is rainy, if the temperature is too hot or cold, or if it is a particularly windy day. All of these weather factors can increase water loss when irrigating your landscape, costing you money.
Just like you switch your outfits when the seasons change, it's easy to adjust your watering habits with the weather, too. Summer is the perfect opportunity to start saving by updating your old system to a WaterSense labeled irrigation controller. Installing a weather-based irrigation controller—one that uses local weather data and landscape conditions to tailor landscape watering events—is a smart start to achieving a sustainable landscape. Like a thermostat for your sprinkler system, WaterSense labeled weather-based irrigation controllers let your system water only when and how much your plants need it. These devices, some of which work with your smart phone or smart home system, can save an average of 7,600 gallons of water annually.
Learn more about how to take control of your outdoor watering, maintain your beautiful landscape, and save money.
Your Better Bathroom is Here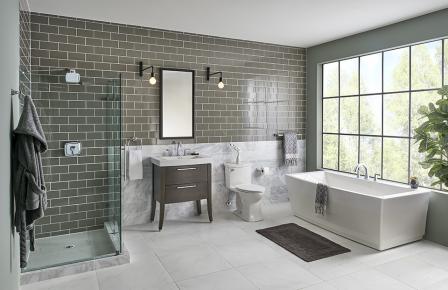 Want a better way to start your day in a beautiful room that also saves resources? Remodel your way to a dream bathroom with WaterSense labeled products! You can elevate your space with refined fixtures to match any design type, from classic to modern. Thousands of WaterSense labeled faucet, showerhead, and toilet models are available in a wide variety of styles, finishes, and price points to fit your favorite design ideas and remodeling budget.
When choosing WaterSense labeled products for your dream bathroom, you don't have to choose between savings, style, or performance. Each model has been independently certified to use 20 percent less water and perform as well or better than standard models.
WaterSense labeled fixtures not only look great and work well, but save you money, too. Your dream bathroom could save up to 10,000 gallons of water every year. Not needing to heat those extra gallons of water to shower and shave means you save energy too, enough to power your refrigerator for seven months. With an estimated annual utility savings of $150, your new WaterSense fixtures will pay for themselves and will continue to save you money for years to come. Many utilities even offer rebates on WaterSense labeled products, giving you a quicker return on your dream bathroom investment.
Learn more about how to achieve a beautiful, more efficient bathroom.
Charlottesville Shows How to Save Water in the Great Outdoors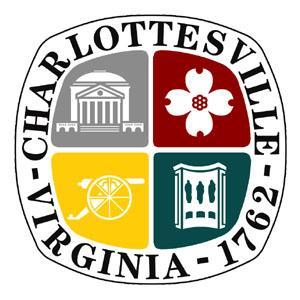 The City of Charlottesville (Virginia) received a WaterSense Promotional Partner of the Year Award for the third time in 2017 by excelling at water conservation outreach, much of it focused on outdoor water savings. By offering a rain barrel rebate, sponsoring local events, and working with weather.com to help residents know when to water, the city successfully spread the message about saving this precious resource.
Most Charlottesville residents have small gardens or plants they water regularly, and the City tailored its outdoor water conservation outreach to this audience by participating in a local gardening store's Fifth Season Spring Expo.  Charlottesville promoted outdoor water savings, water conservation kits, WaterSense labeled toilets and rebates, and tips for finding and fixing leaks in and outside of residents' homes at the expo. In addition to local event participation, Charlottesville partnered with weather.com to advertise how much and when to water lawns, which hoses to use to save water, and how to claim a rain barrel rebate. The day's weather forecast determined which message would run, and customers who clicked on the ads were sent directly to the Charlottesville Water Conservation Exitpage to learn more about outdoor water efficiency.
Charlottesville also partnered with the Rivanna Water and Sewer Authority and WaterSense partner Albemarle County Service Authority to host the "Imagine a Day Without Water" Exitstudent art contest. Over 400 elementary and middle school students submitted artwork for this online contest, and the winners were displayed in City Hall and other local offices.
Charlottesville promoted indoor water conservation too, through print, television, radio, social media, and online. The City issued more than 250 rebates for WaterSense labeled toilets and distributed nearly 1,500 WaterSense labeled faucet aerators, 1,100 labeled showerheads, and more than 540 water conservation kits that included free WaterSense labeled products.
Learn more about the City of Charlottesville's award-winning efforts.