The WaterSense Current: Summer 2019

Issue LI
In This Issue:
W

aterSense—Defeating Water Waste Since 2006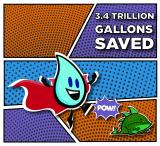 WaterSense was created in 2006 to fight water waste by arming consumers and businesses across the country with high-performing, water-saving products, water conservation tips, efficient homes, and innovative programs. Since 2006, WaterSense and its more than 2,000 partner organizations have helped save 3.4 trillion gallons of water. That is enough water to supply all American households for four months! In 2018 alone, WaterSense labeled products and homes saved 725 billion gallons of water.
 
Along with tremendous water savings, the WaterSense program has contributed to energy and money savings on utility bills. By reducing the amount of energy needed to treat, pump, and heat water, WaterSense has helped consumers save 462.5 billion kilowatt hours of electricity, which is enough energy to power more than 44.4 million homes, in the past 12 years. In another heroic effort, WaterSense has helped save $84.2 billion on residential utility bills since 2006.
 
In addition to winning the war on water waste, 2018 was an action-packed year for the program, as WaterSense was formally authorized by the America's Water Infrastructure Act of 2018 to promote water efficiency through adoption of WaterSense labeled products and other practices. Thanks to our partner organizations who help conquer water waste each year, making this program a success!
Read the full 2018 WaterSense Accomplishments Report.
Get 
Smart About Irrigation This Summer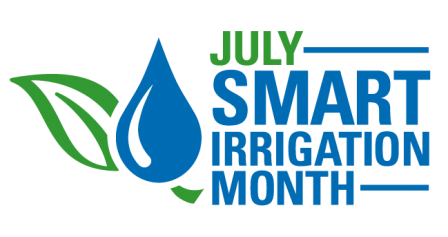 Did you know that of the nine billion gallons of water Americans use outdoors every day at home, about half of that is wasted by runoff, wind, and evaporation? Most outdoor water waste is a result of overwatering landscapes, which can occur when our automatic irrigation systems are not installed or programmed smartly. Celebrate Smart Irrigation Month this July by taking time to make sure your irrigation system is up to par and operating efficiently with a few intelligent tips from WaterSense.
Try cycling and soaking—apply water in multiple shorter cycles to allow it to soak into the soil. Instead of watering your landscape for 20 minutes straight, try four 5-minute rounds with soak breaks in between. The first soak prepares the soil for subsequent cycles, making it easier for water to penetrate the soil and reach the root zone, avoiding runoff and promoting deeper roots and healthier plants.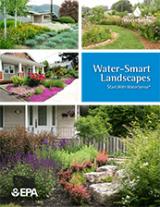 If you're planning some updates to your landscape, you can also try grouping plants with similar watering requirements together for greater water savings. Using "hydrozones" can reduce water usage by watering to each zone's requirements. Hydrozones can also protect plants from overwatering or underwatering, promoting the overall health of your landscape. For example, grassy areas should be in a separate hydrozone than shrub areas because of their differing water needs. For more watering tips and efficient landscape design ideas, check out the WaterSense Water-Smart Landscapes Guide.
How you water is important, but so is when! Avoid watering when it's raining or in the middle of the day to reduce water waste. To take the guesswork out of watering, install a WaterSense labeled irrigation controller, which works much like a thermostat for your landscape by only watering when needed. And if you need help, remember that professionals certified by WaterSense labeled professional certification programs have the skills you need to design, install, and maintain a smart irrigation system.

¿Se Habla Espanol? Check out WaterSense's New Mini Website!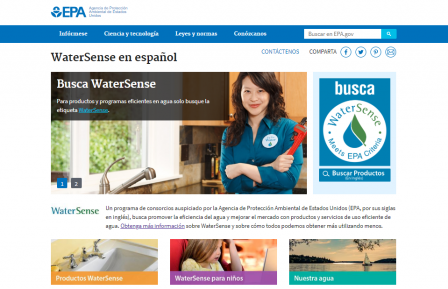 WaterSense has made it easier for Spanish-speaking residents to save water! Check-out the new mini Spanish website that features WaterSense labeled product information, water conservation tips, and kids' activities translated for the Hispanic community.
This "micro-site" features information on how to save water inside and outside your home with outdoor watering tips and information on where to find WaterSense labeled plumbing and irrigation fixtures. There is also information on how to find a landscape irrigation professional certified by a WaterSense labeled program if a helping hand is needed to make sure irrigation systems are operating efficiently.
Additionally, educators can find translated materials for Spanish-speaking students to help teach water conservation in the classroom. Students can use lessons learned at school and share ways to save with their families at home. Increasing the accessibility of WaterSense to members of the Hispanic community is key to saving our most precious resource for generations to come.

WaterSe
nse Labeled Homes Program Is Getting a Remodel
The U.S. Environmental Protection Agency (EPA) is in the process of revising the WaterSense labeled homes program, which turns 10 this year! This program establishes the criteria for homes labeled under the WaterSense program and is applicable to newly constructed or remodeled single-family and multifamily homes. Once finalized, the WaterSense Specification for Homes, Version 2.0 will increase flexibility without compromising on overall water efficiency or performance. To earn the WaterSense label in the future, for example, a home will have to be 30 percent more water-efficient than a new home built using typical construction practices.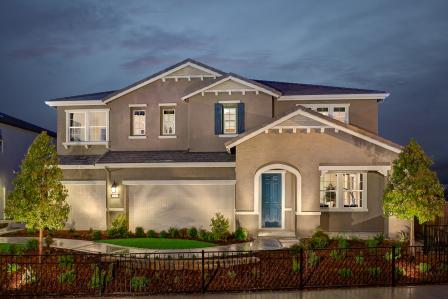 Version 2.0 will also improve collaboration with green building certification programs and allow for easier implementation and certification. With more local programs and builders participating, EPA hopes the change will result in more certified homes and more water savings. The structure of this specification still requires the installation of key WaterSense labeled plumbing fixtures but reduces prescriptive requirements, which allows builders and buyers to choose the approach that best fits their needs and local area while still achieving the objective of saving water.
In the market for a new home? Ask for one that has earned the WaterSense label! A WaterSense labeled home can save a family of four 50,000 gallons of water per year or more. That's enough water to wash 2,000 loads of laundry and could reduce both water and energy bills by up to $600 each year. Along with these savings, homeowners have fixtures that are certified to perform as well or better than standard models and have low-maintenance landscapes that maintain curb appeal with wise watering.
For more information on the WaterSense labeled homes program and the specification revision, visit www.epa.gov/watersense/homes-specification.

Fort Worth Water Saves Big in Texas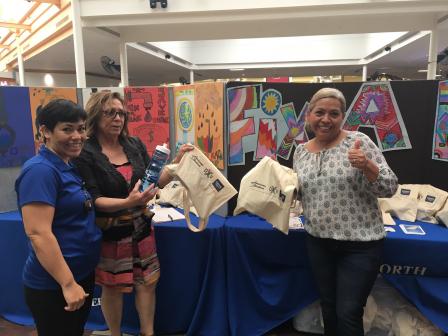 This isn't the City of Fort WorthExit, Texas' first rodeo when it comes to water savings! Through expanded outreach efforts and collaboration, Fort Worth was named a 2018 WaterSense Partner of the Year. The City worked closely with WaterSense on a Hispanic outreach pilot program during Fix a Leak Week 2017. Focusing on culturally-relevant outreach to this important community, the City was able to educate more residents about water conservation and WaterSense labeled products and programs.
Fort Worth aimed to make water conservation outreach fun and engaging for all ages. Materials were modeled after a popular Mexican game of chance played much like bingo called Lotería. Each Lotería card featured eye-catching graphics along with information on finding and fixing household leaks and other water waste facts. Children and adults alike played this game at several community events, and Fort Worth distributed game cards with water-savings tips along with other giveaways to event attendees.
The City also distributed bilingual materials at the third annual Chasing Leaks 5k race in collaboration with the Fort Worth Running Club. Additionally, by attending the fifth grade Waterama water festival and many other events throughout the year, Fort Worth was able to reach over 17,000 children and families with water conversation messages.
Read more about the City of Forth Worth and see who else is making a splash in water conservation.