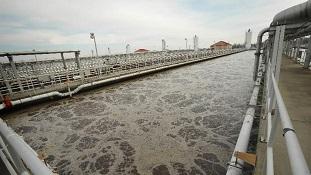 Borrower: City of Baltimore
Location: Baltimore, Maryland
WIFIA Loan Amount: $202 million
Total WIFIA Project Costs: $942 million
Population Served by System: 1.8 million
Project Description
The City of Baltimore will complete a program of 14 projects to repair, rehabilitate, and replace existing wastewater conveyances, update treatment plants, and manage stormwater. The sanitary sewer collection system projects include pipe and manhole rehabilitation. All collection system projects will be undertaken with a common purpose to eliminate sanitary sewer overflows (SSOs). The wastewater facility projects will all ensure the reliability and performance of the wastewater treatment plants.
Project Benefits
Improves the overall performance of the City's wastewater treatment system.
Improves the reliability of the City's existing wastewater treatment plants.
Eliminates SSOs as required in the City's 2002 Consent Decree.
Saves the City of Baltimore up to $40 million from financing with a WIFIA loan compared to a bond issuance.
You may need a PDF reader to view some of the files on this page. See EPA's About PDF page to learn more.