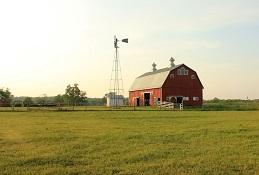 Borrower: Indiana Finance Authority
Location: Statewide
WIFIA Loan Amount: $436 million
Total WIFIA Project Costs: $890 million
Population Served by System: 1.2 million
Number of Jobs Created: 3,034 jobs
Project Description
By providing a loan to the Indiana Finance Authority, the WIFIA program will help finance 23 wastewater and drinking water projects. The projects will serve over 1.2 million people in both Indianapolis and small and medium Indiana communities facing challenges with adequate and reliable water infrastructure. Drinking water projects include improvements to water treatment plants, storage tanks, distribution system components, wells, pump stations, and resiliency features, as well as water conservation measures. Wastewater projects include improvements and increased capacity to wastewater treatment plants, tunnels to capture combined sewer overflows, and collection systems.
Project Benefits
Supports a diversity of projects across the state including 13 small projects ($10 million or less) and projects in urban, rural, and economically distressed areas.
Results in significant environmental benefits including discharge compliance, combined sewer overflow reductions, failing septic tank elimination, potable water volume increases, and nutrient reduction.
Saves Indiana Finance Authority $20 million in interest by financing the projects with a WIFIA loan compared to a bond issuance.
You may need a PDF reader to view some of the files on this page. See EPA's About PDF page to learn more.