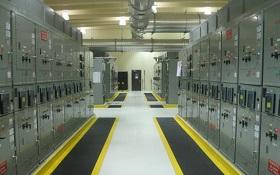 Borrower: Miami-Dade County
Location: Miami, Florida
WIFIA Loan Amount: $326.2 million
Total WIFIA Project Costs: $665.7 million
Population Served by System: 2.3 million people
Number of Jobs Created: 266 jobs
Project Description
The Wastewater Treatment Plant Electrical Distribution Building Upgrade will design and construct five new electrical distribution buildings across Miami Dade County's three wastewater treatment plants. Two of the new electrical distribution buildings are part of the Ocean Outfall Legislation Program to reduce nutrient discharges by 2018, eliminate the use of ocean outfalls by 2025, and reuse 60 percent of wastewater flows by 2025. The purpose of the project is to construct new electrical facilities that enable the wastewater treatment plants to operate continuously during storm events and minimize the risk of potential untreated wastewater discharges.
Project Benefits
Enables Miami-Dade County to complete its Ocean Outfall Legislation Projects, eliminating the regular use of Ocean Outfalls and protecting the near-shore aquatic ecosystem off the coast of Florida.
Hardens electrical distribution buildings and enables Miami-Dade County to better handle extreme weather events like hurricanes.
Saves Miami-Dade County an estimated $103 million from financing with a WIFIA loan compared to a bond issuance.
You may need a PDF reader to view some of the files on this page. See EPA's About PDF page to learn more.