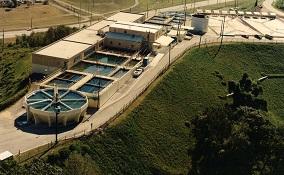 Borrower: City of Oak Ridge
Location: Oak Ridge, Tennessee
WIFIA Loan Amount: $20.7 million
Total WIFIA Project Costs: $42.2 million
Population Served by Project: 29,302
Number of Jobs Created: 135 jobs
Project Description
The City of Oak Ridge will design and construct a new ultrafiltration membrane drinking water treatment plant to replace the existing 80-year old conventional treatment plant, which is currently at capacity and beyond its useful life. The project also includes construction of raw water intake pumps, traveling screens, a finished water pump station, and water pipelines as well as the rehabilitation of the existing finished water tanks. This project will provide enough capacity to meet the city's water needs by continuing the production and delivery of safe potable drinking water to its customers.
Project Benefits
Treats up to 12 million gallons per day of water.
Produces high quality drinking water and conveys it through new pipelines in the service area.
Meets critical water demands of the Department of Energy for its long-term operation of world-leading research and manufacturing in the Oak Ridge area.
Delivers water more reliably and efficiently than current treatment plant.
Saves City of Oak Ridge's ratepayers an estimated $7 million by financing the project with WIFIA loans compared to a bond issuances.
You may need a PDF reader to view some of the files on this page. See EPA's About PDF page to learn more.