About the Wildfire Smoke Course
On this page:
Course Objectives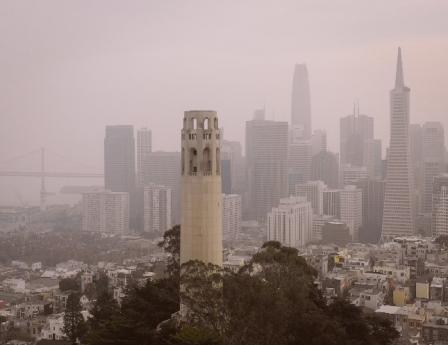 Upon completing this course, you will be able to do the following:
Identify why wildfire smoke exposure is a public health and clinical concern.
Identify groups at greater risk from particle pollution in wildfire smoke.
Describe at least two health effects that can occur in the general population when exposed to wildfire smoke.
Describe at least two health effects that can occur in patients with cardiovascular or respiratory disease, older adults, children under 18 years of age, pregnant women, outdoor workers, or those of lower socio-economic status when exposed to wildfire smoke.
Explain why and how to use the Air Quality Index for advising patients to reduce exposure and protect their health during periods of wildfire smoke.
List actions patients can take in advance to prepare for and reduce exposure to wildfire smoke.
Identify strategies patients can take to reduce exposure when levels of wildfire smoke are unhealthy.
Describe the importance of interprofessional collaboration for increasing the effectiveness of clinician advice to patients on how to reduce health risk during wildfire events.
How To Use This Training
You can complete this course in order by using the NEXT and PREVIOUS links at the bottom of each page, or you can use the links below or to the left to take the training in whatever order you choose.  It takes about 45 minutes to complete the course.
Continuing Education
View details about the continuing education available for this course.