EPA at 50: Progress for a Stronger Future
Born in the wake of elevated concern about environmental pollution, EPA was established on December 2, 1970 to consolidate in one agency a variety of federal research, monitoring, standard-setting, and enforcement activities to ensure environmental protection. Since its inception, EPA has been working for a cleaner, healthier environment for the American people.
EPA Today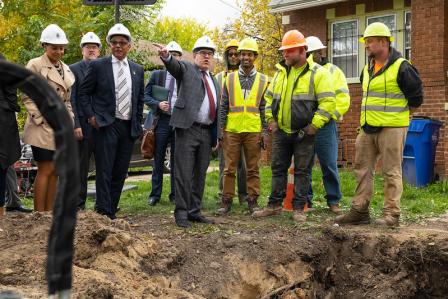 Learn about EPA's work today including the current state of the environment, EPA's accomplishments and plans for the future, and recent news.
"The EPA Administrators: Looking back at 50 years of environmental protection"

You may need to refresh this page or click the play button if it doesn't play automatically.